New Condos For Sale in
Vaughan
About The New Condos in Vaughan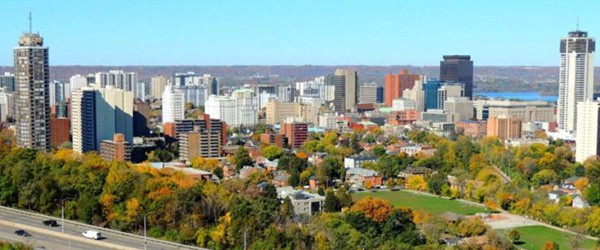 Often depicted as "the City above Toronto," Vaughan is the GTA's fifth-largest city, situated just north of Toronto in the Regional Municipality of York. This town is the only municipality with a "city status" in the York area.
Further, Vaughan aims to develop its region into a dense, dynamic community, making itself a great location for the coming soon pre-construction condos in Vaughan and their respective owners.
Thinking of buying new condos in Vaughan in the York region? Here's everything you need to know.
New Condos in Vaughan: Plenty Of Choices
Vaughan has grown outwards to become a viable and sustainable community for many years. Thus, some of Canada's top condo developers are making plans to build coming soon high-rise condominiums in Vaughan. Many new condo developments have already been completed and are available for sale.
Here's a list of the Vaughan new condos:
Vincent Condos by Rosehaven Homes & Townwood Homes
SXSW Condos by Primont Homes
Thornhill Condos by Daniels Corporation
The Rose Hill by Capital North Communities
Sora Vista by Countrywide Homes
Park Avenue Place by Solmar development corp
There are many luxurious pre-construction condos in Vaughan and growing. Moreover, the best thing about them is the artistic design, along with the fantastic neighbourhoods. Certainly, the area is calm and peaceful, which provides an excellent quality of living for the residents.
A Healthy Vaughan Real Estate Market
There are plans to expand the market in the Vaughan and York region shortly. For instance, new projects are in place to develop high-rise and low-rise master-planned communities across Vaughan's downtown core. In addition, wider sidewalks and pedestrian crossings are also to be added to ensure the safety of the growing population.
Also, projects related to new condo development include new bicycle lanes, parking lots, and attractive landscapes to complement the exterior of the buildings. However, these developments may mean increasing pre-construction condo prices, but it also means convenience and better return on investment.
Likewise, in the Greater Toronto Area, residents of condos in Vaughan have to pay the lowest tax rates in the region despite the rising condo prices. However, the residents do not have to compromise on anything. The services that they receive are still of high calibre.
The Vaughan Metropolitan Centre
The Vaughan Metropolitan Centre, an intermodal transit system, is an intrinsic part of the central business district in Vaughan. Hence, as a base for multiple corporations and cultural facilities, it's an exciting new development for the city as its modern urban centre.
Additionally, there are plans to create several new residential developments close to this site to accommodate the growing population. You might find some affordable pre-construction condos in Vaughan as a result.
Attractive To Businesses
Vaughan is currently one of Canada's fastest-growing cities, and as such, it is attractive to retailers and other businesses looking to expand and enter a new market. Besides, the average price is competitive, the region is accessible, and the development in the area is promising.
Despite the growing business scene and increasing numbers of new condo developments in Vaughan, the city remains one of the most family-oriented residential areas. With the atmosphere of a small town, Vaughan truly offers the best of both worlds.
Excellent Transportation
New Vaugha Condos here are well connected. The city of Vaughan offers its residents and visitors several transportation options to choose from in North York. The city's transportation infrastructure includes public transit, highways, railway services, and municipality-funded roads.
The York region transit, nearest to 99 Eagle rock way, offers local bus service across the dynamic community, covering many major thoroughfares. It connects many areas, including Richmond Hill. Yonge/University & Toronto/York Spadina Subway Lines have been extended to include the Vaughan area.
GO transit services are also to head to downtown Toronto with trips to Union Station. The accessibility to York University and other main attractions in the area makes the condominiums in the area attractive to a lot of people. Condo prices in Vaughan are still much more competitive than in the bigger cities.
A total of 6 new stations are also being developed as part of a $2.6 billion investment to improve transportation services in the city. For instance, The stations to be developed in Vaughan includes:
Finch West
Downsview Park
Highway 407 Transitway
Vaughan Metropolitan Centre
Pioneer Village
York University
Highway 407 Transitway
To travel further afield, the residents use the Toronto Pearson International Airport for reaching domestic and international destinations.
World-Class Healthcare
Plans are now in place to develop the Mackenzie Vaughan Hospital. Approximately 1.5 billion is to be invested in developing the hospital. Once completed, Mackenzie Health will manage the hospital.
It is expected to be completed in 2020 and will create 1,900 jobs for Vaughan residents and individuals from neighbouring communities. If you want better healthcare, consider investing in pre-construction condos.
Thrilling Entertainment
Experience all the thrills and spills over this 133-hectare amusement park which you can access along Jane St. With over 200 attractions at the park, it's as far away from 'dull and quiet' as possible! For those in need of a little retail therapy, Vaughan helps you there too.
Situated next to Canada's Wonderland is one of the largest malls in the country – Vaughan Mills Shopping Centre. It is the ideal location to cater to your every purchase whim. Many eateries and a renovated TTC Subway station that connects to the Downtown Core are available.
Committed To The Environment
The City of Vaughan commits to keeping the city clean and green. It uses over 740 hectares of land for parks and plantations. Moreover, the city offers a safe and pleasant lifestyle where people work together to maintain a safe and secure lifestyle, making it worth the average price.
New Condos Vaughan: Our Verdict
Vaughan is only a short distance away and is an up-and-coming area of Ontario. With amazing facilities such as the Vaughan Metropolitan Centre at Jane St and Highway 7, it's attractive for an ever-widening gaze of investors and residents alike.
So, what can real estate buyers expect here? In the city of Vaughan, condos include high-end amenities and a large capacity for new residents.  If you're looking to relocate to a new condo, then the Vaughan real estate market is undoubtedly a great place to check out.
You will find a list of Vaughan condos for sale and the ones in the pre-construction phase displayed on this page. Call us today to get platinum access and explore the average condo price, floor plans, price per square foot,  completion date of pre-construction condominiums, and much more.