Nord East Condos Condominiums For Sale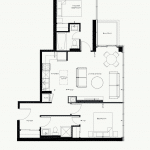 2 2
811 sqft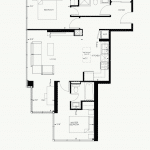 2.50 2
851 sqft
About Nord East Condos Development
Nord East Condos are brought to you by Cortel, the same developer who created Expo Condos and Expo Condos 2. Formerly, this development was called Expo 3.
Location
The Nord East Condo development is part of a condo city, which is called Expo City. Located in Vaughan ext to several other condos, this one-of-a-kind development offers the ultimate condo living as well as a convenient location. All of the attractions of Vaughan are at your doorstep. There are several restaurants within a short distance of the condos. And there are some redevelopment plans for the area that will make the neighborhood even more appealing.
Accessibility
Plans for a large park make the area very family-friendly. As condo buildings in Vaughan develop, there are sure to be more attractions, shops, and eateries. Even as it stands now, the neighborhood boasts an IKEA, a convention center, and much more within a short distance.
Highway 400 and 407 are near the Nord East Condos, making a commute to Toronto a breeze. But if you're more interested in public transport to the big city, you're in luck. There are plans for a subway station and bus station to be finished in 2017. That means residents at the Nord East Condo can find themselves at work or shopping in Toronto easier than ever.
If you're looking for the true condo experience, Expo City is the place to be. Nord East Condos let you make the most of the condo living in a prime location.
1 Bedroom Starting Prices at – $311,900
2 Bedroom Starting Prices at – $584,900
Occupancy Date is September 2019
Sales Info
Parking Cost: N/A
Storage Cost: N/A
Deposit Structure:
$5,000 on signing
Balance to 5% in 30 days
5% in 120 days
5% in 450 days
5% on interim occupancy