About Us
JORDON SCRINKO
Founder & Sales Representative *
Email: [email protected]
Jordon created Precondo in 2013 as a means for Torontonians; both investors and first time buyers alike, to get transparent and unfiltered advice and access to Pre-Construction developments. His sole goal is to ensure that each and every client lands in the perfect condo for them, whether that be to fit their lifestyle, or suit their investment goals.
Jordon deals exclusively in Pre-Construction Condos. Not taking on any Resale clients allows him to focus in on his niche and provide unparalleled advice and knowledge to Precondo's clients.
SAMANTHA ODO
COO & Sales Representative *
Email: [email protected]
Sam's first introduction to Real Estate was in the hunt for a unit to live in herself during her journey relocating from the beautiful shores of Cape Breton to her now-favourite city, Toronto. As a new resident, she was shocked to see how fast the market was appreciating, and understood quickly how condominiums as in investment vehicle could enable client's financial freedom – and jumped right in, becoming Precondo's first sales manager.
With a strong background in sales and marketing, Sam's specialty is dealing with finding the perfect, cash-flow positive Investment unit. Sam's favourite neighborhood? Mimico.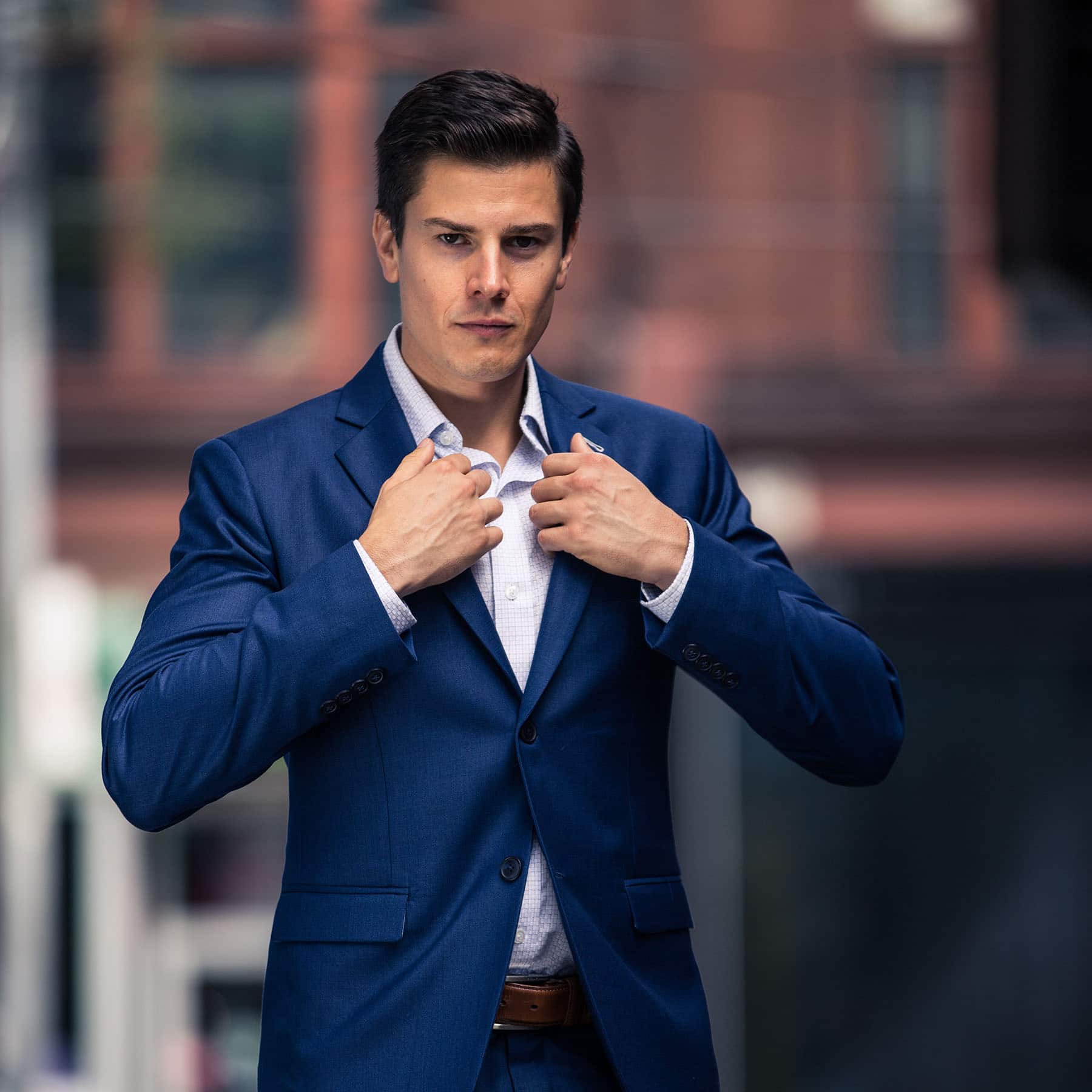 PAUL ROCKWELL
Sales Representative *
Email: [email protected]
With a "clients first" approach, Paul has cultivated a huge following of repeat clientele that love to refer. Paul embodies the Precondo core philosophy of creating the ultimate experience for your client.
Whether it is sending aggregated data on a neighborhood of interest, creating a cash-flow analysis for investors, or simply being available at all times to his clients, Paul has set a new standard for sales excellence.
RILEY BOYKO
Sales Representative *
Email: [email protected]
Riley Boyko is a 2nd generation Realtor born for the business. During his studies at the University of Guelph, Riley spent the summer as a contractor and working with his parents staging properties before they hit the market. As soon as he was clear of his studies in criminal justice, he immediately got his real estate license to pursue the family business.
A Toronto native from the Annex turned condo dweller himself in the heart of King West – very few know the city, its spots, and its real estate like Riley. This functional knowledge has made him a perfect fit for investors and first time buyers alike.
STEVE NIKIFOROS
Sales Representative *
Email: [email protected]
As an experienced negotiator, Steve understands that buying and selling your home/condo is an important decision and a lifetime investment. He believes that it is essential to make the right real estate connection. As a real estate professional, Steve is dedicated to helping his clients make the right choices when buying or selling. Steve has an extensive background in negotiating the sale, marketing, credit repair, mortgages and lending.
So what's important to Steve? Family, having a peaceful space to live, helping others, enjoying what he does, maintaining work life balance, enjoying sports, travel & discovering new experiences.
MATT DOROSH
Sales Representative *
Email: [email protected]
Matt Dorosh lives and breathes Real Estate and is committed to working closely with his buyers and sellers to help them attain their goals. Matthew is dedicated to simplifying the buying and selling process for his clients, making it a stress free experience.
Matthew's extensive knowledge of Toronto & the GTA, as well as his business background and sales experience, makes him the right choice when choosing a pre-construction specialist.
IVAN CIRAJ
Luxury Resale Partner *
Email: [email protected]
Ivan was the driving force behind the China Canada Connect project connecting international luxury condo buyers with our burgeoning downtown Toronto condo market. Ivan is our resident Elon Musk and there is no concept too grand to this tech virtuoso. Obsessed with design and architecture, Ivan sees things from a different lens.
When not selling luxe suites in the downtown Toronto core as a Top 1% Realtor you can catch Ivan on a hike with his lovely girlfriend Sarah and little fur baby Kaya, or fully immersed in his next AI Research and Development project.
Jannelle Minasalvas
CLIENT CARE MANAGER
Email: [email protected]
There are very few people you will meet in this world with a bigger heart and brighter mind. Enter our Client Care Manager, Jannelle, or as we call her, "The Amazing Jannelle." We knew the moment we met her that out of 126 applicants for the position, she was our girl.
As our Inside Sales Agent and Client Care Manager, Jannelle is essentially the first point of contact for anyone reaching out to us on the site. Whether you are looking to book an appointment to see a particular condo, or curious about the details of a boutique building, she is the gatekeeper to all condos in Toronto.
THIS COULD BE YOU
THINK YOU'RE A GOOD FIT?
We're not head-counters at Precondo.ca. We hire the best, the brightest, and nothing less. All of our agents are in the Top 1% of Toronto Realtors for good reason.
If you're a part-time agent, or if sales and client care takes a back-seat to your hobbies, please continue on – you're not what we're looking for. If you're a client-first Real Estate agent who has the skills but needs the business, we welcome an application.
Frustrated with trying to find simple information on the latest condo developments in Toronto, only to find you have to visit multiple sites?
At PreCondo, we help the way people research and purchase new condominiums in Toronto and the Greater Toronto Area.
We focus on cataloging all new condo predevelopment as well as providing up-to-date news on existing condos. Apart from Toronto, we cover other cities such as Vaughan, Etobicoke, Mississauga, Oakville, Scarborough and more.
So, if you're planning on purchasing a luxurious condominium in the Toronto area, you've come to the right place.
MISSISSAUGA OFFICE
Mailing Address:
Phone: