New Condos For Sale in
Montreal
About The New Condos for Sale in Montreal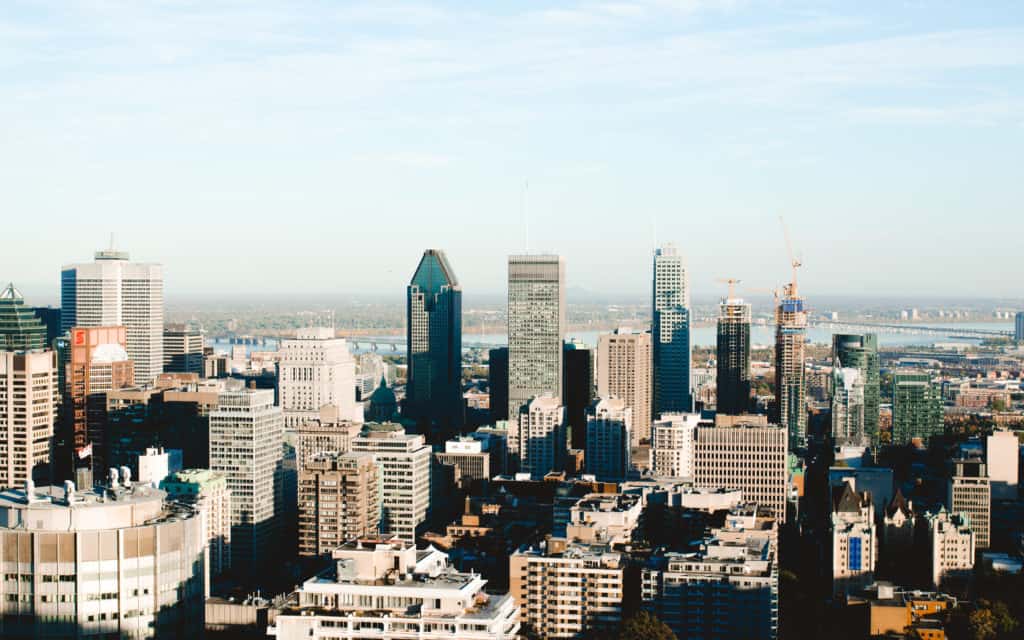 Montreal has always been a pioneer in luxury condo projects development of new condos and new homes with modern architecture. Montreal is one of the world's most interesting and dynamic cities, with landmarks such as the iconic Saint Laurent Boulevard and the Quartier des Spectacles.
The city is growing, and the city's new real estate project with new condos for sale is also becoming more vibrant. Montreal is Eastern Canada's largest city. So, the cityscape is breathtaking with European architecture, French-style accents, and more in each condo.
Since property investors' demand in the city's real estate has risen significantly in recent years, we'll be reviewing new condos in Montreal, ranging from Downtown Montreal to Saint Laurent.
Real Estate Market in Montreal
The year saw a significant increase in the number of units sold in Montreal since 2018, with a new project, condo project, and real estate project developments ongoing. Since last year, modern condos and other houses located and new condo projects in Montréal QC have increased. There are a plethora of exciting new condo developments taking place in Montreal. The short-term mortgage interest rate for a new condo project investment in Montreal is greater than the long-term plan.
Moreover, new condos for sale in downtown Montreal are a promising housing alternative for international investors and local citizens. It's expected to drive prices more in the future, as the city continues to expand its population to accommodate its sustained urbanization. That's why it's best to contact real estate professionals to get professional services to scout some modern condos.
Living in Montreal
Besides the new condos for sale, the most exciting aspect of living in these downtown core houses is its stunning and picturesque cityscape. After all, residents can go to various locations like Angrignon Park.
Condo unit living is already becoming increasingly popular among downtown Montreal inhabitants, especially for one to three bedrooms. For instance, this is because condo units on rent or sale are a more inexpensive dwelling alternative.
People who live in new condo units and other living spaces can be closer to their professions. In addition, residents in Montreal will also have access to lavish amenities such as fitness centres, swimming pools, and party rooms as part of the latest real estate or condominium project development options.
These amenities will ensure the new condos' consistent price appreciation in the future, making real estate professionals valuable assets. The best part is most of these real estate project developments are in their fourth and final phase.
Popular Neighbourhoods
For living in Montreal, most options are excellent, particularly in a real estate project. The following are the topmost neighbourhoods for housing or buyers who wish to discover Montreal's new condos:
Old Montreal
Old Montreal is the city's oldest district and is among the city's most picturesque areas. Old Montreal is located in the Ville-Marie borough on the St. Lawrence River.
Ville Marie
This is the place to go in Montreal, Quebec if you want to be in a cosmopolitan area. The area is located in the city's central business district. Mount Royal Park is breathtakingly beautiful, yet this building is also a commercial powerhouse.
As a result, the real estate project located in this area provides excellent private residences, and new condos, making city living quite convenient because everything is conveniently accessible.
Rosemont-La-Petite-Patrie
The town is well-known for the excellent outdoor attractions it offers. In the neighbourhood, there are 10 community gardens, over fifty parks offering beautiful green spaces, and eleven outdoor skating rinks. Also, each new home or condo alternative in the area is appealing.
List of New Condos for Sale in Montreal
1. Cité Centrale
Cité Centrale is a new condominium construction located in the heart of Montreal, where outstanding quality meets convenience. Further, it offers meticulous finishing, good interiors, and indoor parking.
2. Fleming Sur Le Parc
Fleming Sur Le Parc is the most awaited real estate project in LaSalle, with bold architecture, amazing design, high-quality features, high-end materials, very close to the metro station, and a view of Angrignon Park, the magnificent park in Quebec.
3. Gare du Canal 2
This residential real estate project, located near the Lachine Canal and Lake Saint-Louis, will drastically transform Canada with the addition of 22 urban condominiums.
4. Symphonia SOL
The Symphonia SOL boasts innovative architecture that incorporates the newest best practices to enhance Nuns' Island's natural beauty giving a different vibe.
Other New Condos Listing
Here are some other new condos for sale listings whose construction is over or in the fourth and final phase.
Victoria Sur Le Parc, Montréal, Quebec – 700 Rue Saint-Jacques
Roccabella, Montréal, Québec – 1300 Boulevard René-Lévesque Ouest
Le Peterson, Montréal, Québec – 405 Rue de la Concorde
Aquablu Condos, Laval, Québec – 108 Chemin du Bord de l'Eau
YUL Condominiums, Montréal, Québec – 1450 Boulevard René-Lévesque Ouest
QUINZECENT, Montréal, Québec – 1500 Boulevard René-Lévesque Ouest
Get in touch with our team to know more about what each condo project offers in downtown and other Canadian cities for purchase or rent, such as the Fleming Sur Le Parc.