When it comes to seeing a healthy ROI on pre-construction condos in Toronto, it starts with choosing the right people for the job. Certainly, there are various condo developers in Toronto. But, the question is, which one is right for your project?
In no particular order, here are 9 of my favourite Toronto condo developers, all of whom get the green light from us here at Precondo.
---
Daniels
Daniels is one of the most reputable condo builders in the real estate market. They have received Toronto Arts and Business Award and Toronto Urban Design Award. Daniels builds incredible dream condos, and they do plenty of low-rise high-quality buildings as well.
Moreover, bringing a lot of features and finishes, Daniels high-quality projects are always more spacious suites. For instance, one of their most luxurious buildings includes Festival Tower, located right in the middle of Toronto's entertainment district.
What Daniels Corporation has built:
Boulevard
The Jackson Towns
Evolv Rentals
What Daniels Corp is up to:
Daniels MPV
Wesley Tower at Daniels City Centre
Kindred Condominiums
---
Concord Adex
Concord Adex is one of the most well-funded and best developers in Toronto. They specialise in large master-planned communities in Toronto. Likewise, their project Canada House located at 23 Spadina Avenue is a beautiful complex. Also, they have a City Place community in Downtown Toronto.
What Concord Adex has built:
The Gloucester on Yonge
The Lakefront Condos
What Concord is up to next:
Concord Sky
Concord Park Place: Block 7
---
Pinnacle International
Pinnacle is a top-tier real estate developer in Toronto and has completed many high-rise, mid-rise condos and commercial developments offering the luxury to view the beautiful Toronto's skyline. Similar to Concord, Pinnacle is a very well known builder in Vancouver and has been making its mark in the city over the past few decades as well. Additionally, Pinnacle is famous for its properties around Pinnacle Centre & Pinnacle Centre I, and Union Station – 33 Bay at Pinnacle.
Furthermore, they're well-funded condo developers. Likewise, their projects complete generally without much delay. Besides, most importantly, all of their projects are built with a remarkable level of quality and stand the test of time. Pinnacle often prices its projects very competitively. Thus, this makes their real estate developments in Toronto the safest of investments when combined with their self-financing structure.
What Pinnacle has built:
Pinnacle Grand Park
The Ritz in Vancouver
The Pinnacle on Adelaide
What's in Pinnacle's Pipeline:
Pinnacle Toronto East
Torino – Pinnacle Living at Capstan Village
---
Great Gulf
Great Gulf is the recipient of many awards and one of our favourite condo builders in the Greater Toronto Area. They have completed a number of real estate projects with a breathtaking view of the Toronto skyline. Moreover, they have their luxurious condo developments in Alberta, Texas, Florida, and Washington.
What Great Gulf has built:
One Bloor
Charlie Condos
Monde Condos
What Great Gulf is up to:
357 King
Yonge + Rich
Home on Power
---
Diamante
Diamante may not be the largest or the most well-known condo builder on this list. Evidently, they've built some of the best and most unique developments in the Greater Toronto Area and have been a great developer for our clients to invest with.
For example, the suite layouts and incredible opulent standard finishes make their Italian roots evident.
Therefore, focusing on quality over quantity has allowed them to bring some of my favourite luxury developments to the market. Diamante's landmark Development at Davenport & Bay, The Florian, actively trades resale at over $1300 Per Square foot, putting it in Toronto's ten most expensive condo buildings.
What Diamante has built:
The Florian in Yorkville
Domus
The Royalton
What's coming up for Diamante:
---
Urban Capital
is one of the top condo developers in the city. They're not as well known as the others on this list. However, they've been around for some time now after starting their first building in 1996. This was the creation of 48 units dubbed the Camden Lofts.
Over the years they have proven to be a reliable, albeit smaller builder, who gets their projects done on time and to an exceptional standard. So, since starting in the 90s, they've completed over 3,500 condominiums and currently have over 1000 under construction, coming in at just over $2 Billion in development.
Although Urban Capital is small compared to some of the guys here. But, their track record speaks for itself and they have some exceptionally priced developments from time to time.
Small compared to some of the guys here, but their track record speaks for itself and they have some exceptionally priced developments from time to time.
What Urban Capital has Completed:
Gorsebrook Park
Charlotte Lofts at 36 Charlotte St
Tableau Condominiums at 125 Peter St
Urban Capital's Next Developments:
Kingsway By The River In Etobicoke
---
Menkes
has completed around 40 residential living spaces and has over 70 years of experience in condo development. Further, their builds include many condos with a mix of single-family homes, detached houses and semi-detached houses and plenty of high rise condominiums.
Also, they are the real estate developers for the Four Seasons Private Residences, the most luxurious condo developments in Toronto. Well versed in development and well funded, they are the ones who even mention the pre construction options on the ground floor.
Some of Menkes notable builds:
The Four Seasons Private Residences
Harbour Plaza
What's up next for Menkes:
Sugar Wharf at LCBO Lands
The Whitfield
Adagio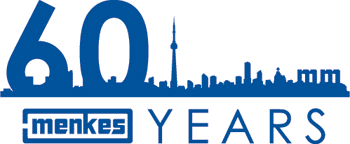 ---
Tridel
No surprise here. If you follow the Toronto Condo market at all, you know who these guys are. Tridel is among the best condos developers. In addition, Tridel has a reputation for completing projects on schedule and its properties sell successfully at both pre-construction and resale.
They always get complete in a timely manner. Furthermore, the build is always high-spec, and has excellent customer service.
Their Ten York project offers stunning lake views. Thus, it makes them one of the best condo developers who can build a dream condo in every next project.
What Tridel has Built
Aquavista
Royal Bayview
Westerly
What Tridel is up to:
Signature Series
Classic Series
Aqualuna
---
Centrecourt Developments
CentreCourt Developments constructs residences near the most iconic attractions and neighbourhoods in Toronto. They are among the most active developers in the GTA and have multiple projects underway. However, it has the proper team to ensure that all projects are completed accurately from beginning to end.
What CentreCourt has built:
411 Church
Transit City
Peter Street Condos
INDX Condos
8 Wellesley
In terms of minimising potential losses, the developer is the most crucial factor in any pre-construction purchase. Certainly "location" has always been the top priority in buying any home, I'd still put location at a strong number two behind the condo developer.
Some of the many questions you need to ask yourself as a potential investor include:
Will the project have good resale value?
What is the completion time and are delays expected?
How quickly will it register?
Will it be built if it doesn't sell well?
The closest thing to a guarantee you'll get to any of these questions is buying with any of these reputable condominium developers.
When faced with the option of purchasing a pre-construction condo at two nearly-identical developments, I'll gladly pay a 10% premium to purchase from a developer that I have just mentioned above, compared with a first-time developer or a developer with a hit-and-miss track record. Their remarkable quality of project will surely stand the test of time. The condominium buildings and projects are uniquely designed and constructed at many busiest intersections of the city.
Have any questions about the Toronto condos project in downtown Toronto, North York or any other areas? Feel free to get in touch and the Precondo team will get back to you.
---
References:
1. Joannah Connolly, Developer files application for 54-storey downtown Vancouver tower (IMAGES), retrieved from https://www.vancourier.com/real-estate/developer-files-application-for-54-storey-downtown-vancouver-tower-images-1.23459188
2. Colliers International, Colliers International Partners with HOOPP and Menkes to Manage Leasing of Award-Winning AeroCentre Buildings, retrieved from https://www.globenewswire.com/news-release/2017/09/12/1118354/0/en/Colliers-International-Partners-with-HOOPP-and-Menkes-to-Manage-Leasing-of-Award-Winning-AeroCentre-Buildings.html