New Condos For Sale in
Wasaga Beach
Coming Soon
tba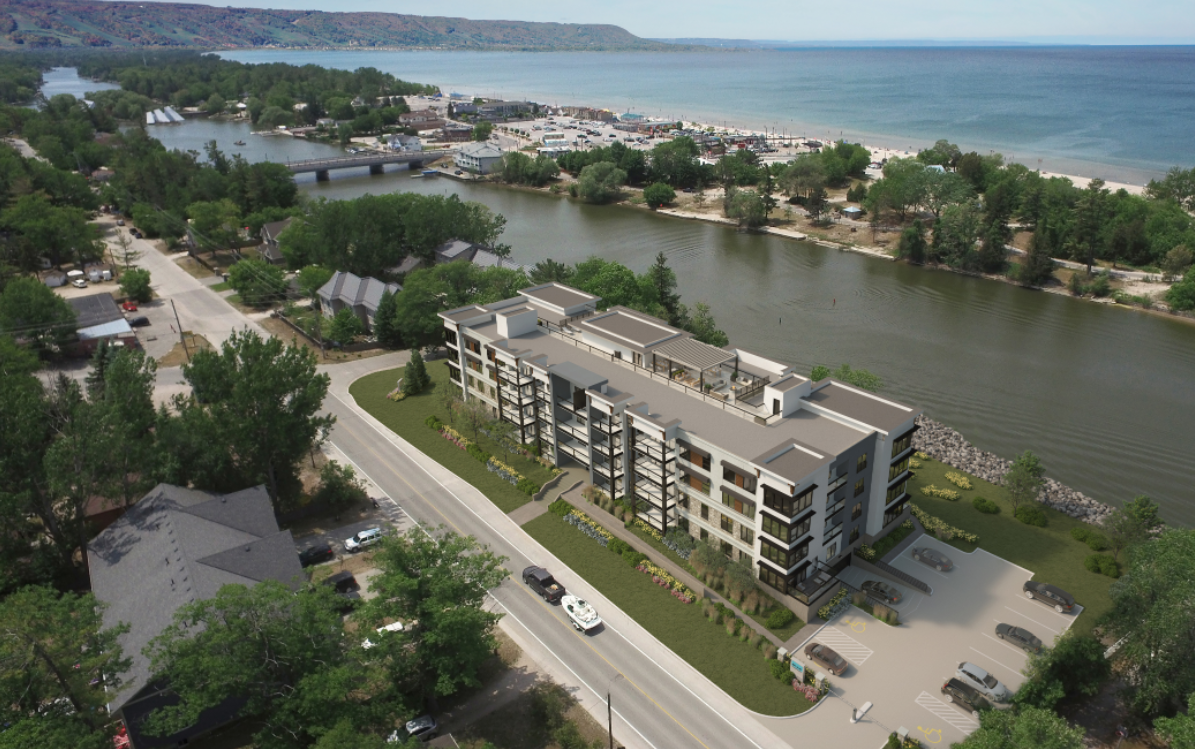 Coming Soon
2025
New Condos in Wasaga Beach, Ontario
The close-knit community of Wasaga Beach is something to surely look at when you are planning to invest. Wasaga lies on the biggest stretch of the seashore in the world. So, beach lovers, this is your town to get a new home.
The population of Wasaga is around 24000 people, with an increase of 2-4 percent every year.
The typical resident is normally older, with an average age of 54. And the average family income in the city is CAD 74,300.
After Simcoe, Wasaga is among the fastest-growing towns concerning new condo developments.
Real Estate Market in Wasaga Beach, Ontario
The real estate of this town is a fantastic way for citizens of Ontario to possess a part of one of the country's most well-known tourist destinations. Detached Homes, townhomes, villas, single-detached houses, and condominiums all come under the property market of Wasaga beach.
The residences of this part of Canada are best for folks who would normally purchase property to sell it later. Residents can expect beautiful scenes from all sides of their new homes.
Condominiums make up the tiniest portion of Beach's property development, but that doesn't mean they don't exist. The average prices of pre-construction condos lie in the area range between 400,00 dollars and 765,000 dollars.
Living on Wasaga beach
Getting your new home in here means owning a beach in the backyard. The town is full of beautiful locations and communities to enjoy and live in.
Restaurants, boutiques, golf courts, and pubs are the major attractions of the Ontario city. Skiing, snowmobiling, and snowshoeing are the major winter sports in the Wasaga beach neighbourhood.
You don't have to worry about your health when you are in your new home in Wasaga. Well, you will get plenty of medical services here too.
This part of Canada's map has a pleasant temperature and low pollution levels.
Travelling In and Around Your Condo Building
Wasaga beach is a 30-minute drive from Barrie as well as Collingwood. The majority of internal transportation is provided by privately owned automobiles. In addition, the town provides a public bus transit that operates on two pathways around the city.
Wasaga city is present across highway 92, which links to route 26 to convey passengers to Barrie. To reach Toronto, travellers can take Highway 400 from here.
List of New Homes in Wasaga beach
Wasaga Beach Lux Condos
This master-planned community for sale provides the waterfront views with best-in-quality amenities. So, get ready to raise your standards here with this construction.
Sky Blue Condos
This new condo development will provide you with all the comfort in and out.
Shoreline Point
Shoreline Point is standing on one of the most beautiful, family-friendly locations of the beach.
River's Edge
Situated at Sunnidale rd, River's edge is surrounded by nature.
West Bay Homes
This building is all about stylish, modern and unique.
Other New Home developments
Some other pre-construction home developments in Wasaga beach are:
Trillium Forest Towns by Zancor homes – Allegra Drive
Summerside by Skycon Developments Ltd. – 360 Coastline Drive
Royal Beech by Mackenzie Hall Homes – 47 Arcadia Road
Are you interested in buying a new home in Wasaga Beach or Toronto? Contact our realtor today to get information on all the units available for sale.