Invest in a builder or developer before you invest into a building. Without a doubt, I say that to nearly every client who asks me about investing into the pre-construction condo market in Toronto.
In terms of maximizing your upside, while minimizing potential losses, the developer is the most crucial factor in any Pre-Construction purchase. Location, location location – but – in the case of Pre-Construction, I'd put location at a strong number two behind the developer.
Will the project have good resale value? Will it complete on time? Will it register quickly? Will it be built if it doesn't sell well? The closest thing to a guarantee you'll get here is by buying with a reputable condo developer.
When faced with the option of purchasing a Pre-Construction Condo at two nearly-identical developments,
I'll gladly pay a 10% premium to purchase from a developer listed below as opposed to a first time developer or a developer with a hit-and-miss track record.
In no particular order, here are 9 of my favorite developers in Toronto, all of whom get the green light from us at Precondo.
---
Daniels
Daniels is an extremely reputable developer in Toronto, not to mention the recipient of numerous builder of the year awards.
They build incredible condos, and they do plenty of low-rise project as well. Bringing a lot of the luxury low rise features and finishes into their high-rise projects, Daniels units are always on the more luxurious side of things.
What Daniels Corporation has built:
Festival Tower at 80 John
Limelight Condos at Square One
Cinema Tower at 21 Widmer
What Daniels Corp is up to:
Daniels Erin Mills Master-Planned Community
Wesley Tower at Daniels City Centre
Daniels Waterfront Community
---
Concord Adex
Concord Adex is one of the most well-funded developers, and they are even more prominent in Vancouver. In my experience, they seem to move very quickly with construction in an effort to hit their deadlines. Concord specializes in large master-planned communities, most notably, they're behind the entire CityPlace neighborhood in Downtown Toronto.
What Concord Adex has built:
The City Place Community in Downtown Toronto
The Park Place Community in North York
What Concord is up to next:
Concord Canada House (CityPlace's last development)
Saisons (Seasons' much awaited follow-up development at Park Place)
---
Pinnacle International
Pinnacle is a top-tier developer in Toronto and has completed some great projects to date. Similar to Concord, Pinnacle is a very well known builder in Vancouver and has been making their mark in the city over the past few decades as well.
They're well-funded, their projects complete generally without much delay, and most importantly, all of their projects seem to be built with a remarkable level of quality and stand the test of time.
Pinnacle often prices their projects very competitively, making their developments the safest of investments when combined with their self-financing structure. [1]
What Pinnacle has built:
Grand Park 1 & 2 at Square One
The Ritz in Vancouver
The Pinnacle on Adelaide
What's in Pinnacle's Pipeline:
One Yonge Community – Easily one of the most anticipated condominium projects in the pipeline. Planning and approval has gone back and forth for years, but the first of the 3 ultra-tall luxury builds has launched sales this year, Prestige Condos. The location is great, but what's better is the Path extension that'll enable all One Yonge residents direct access to the Path and Union.
---
Great Gulf
Great Gulf is the recipient of many awards and one of our favorite condo developers in the GTA. They go above and beyond to create uniquely memorable projects as well as incredible investment opportunities. Great Gulf has completed a number of projects here in Toronto, but also has projects Alberta, Texas, Florida, and Washington.
What Great Gulf has built:
One Bloor – One of the most desired projects when it sold pre-construction. It had more marketing and more "hype" around it than any other build at the time. It completed a little delayed, but that's to be expected with a 75 storey ultra-luxury condominium that has to be built right at Yonge & Bloor – one of Toronto's busiest intersections. I've viewed many completed units in One Bloor myself, and it's an incredible development. Many great layouts, finishes are top-notch, and the building itself is very well planned.
Charlie Condos
Monde Condos
What Great Gulf is up to:
357 King – by far the most attractively priced pre-construction projects we've seen this year. Why? It has zero parking. That said, only about 50% of 1 and 1+Den buyers in the downtown core area require parking anymore. It wont be long before the majority of 1 and 1+Den units simply don't have parking, as developers in the core no longer offer it for suites smaller than 2 beds typically these days. The price per square foot is incredible, at 20% lower than nearby projects. At that price, I'll pass on parking.
Yonge and Rich
---
Diamante
Diamante may not be the largest or the most well-known condo builder on this list, but they've done some of the best and most unique developments in the GTA and have been a great developer for our clients to invest with.
The suite layouts and incredible opulent standard finishes make their Italian roots evident, while focusing on Quality over quantity has allowed them to bring some of my favorite luxury developments to market.
Diamante's landmark Development at Davenport & Bay, The Florian, actively trades resale at over $1300 Per Square foot, putting it in Toronto's ten most expensive condo buildings.
What Diamante has built:
The Florian in Yorkville
Domus
The Royalton
What's coming up for Diamante:
Mirabella at Lakeshore & Windermere – One of our current favorite developments here at Precondo. Situated right inbetween Toronto and the Humber Bay Shores community, Mirabella is Diamante's next luxury condominium. The views are incredible, and many suites are laid out flawlessly. In addition to the stunning lake views, there are some very well priced north high-park viewing suites that work out great investment wise.
100 Davenport – we'll be hoping this one gets approval. The preliminary designs are stunning, in competition with Mirvish + Gehry in my opinion, so we'll keep fingers crossed.
---
Urban Capital
Urban Capital is one of my favorite developers in the city. They're not as well known as the others on this list, but they've been around for some time now after starting there first building in 1996 – 48 units dubbed the Camden Lofts.
Over the years Urban Capital has proven to be a reliable, albeit smaller builder, who gets their projects done on time, and done well.
Since starting in the 90's, they've completed over 3,500 condominums and currently have over 1000 under construction, coming in at just over $2 Billion in development.
Small compared to some of the guys here, but their track record speaks for itself and they have some exceptionally priced developments from time to time.
What Urban Capital has Completed:
The Camden Lofts in Toronto's Fashion District
Charlotte Lofts at 36 Charlotte St
Tableau Condominiums at 125 Peter St
Urban Capital's Next Developments:
M3 Condos by Rogers at Square One – This one is the most notable project Urban Capital has worked on to date. This is a massive, multi phase, master planned upscale condo community in the heart of Square One. Urban Capital is collaborating with Rogers on this one as Rogers' first condominium development
Kingsway By the River in Etobicoke – One of my personal favorites – they had some incredible pricing at up to 15% below market value, check out my video on one particular unit they had priced $50k below fair market value here
---
Menkes
Menkes has completed somewhere in the order of 30-40 Condominium developments in the GTA to date, so it goes without saying that they're a large builder with a lot of recognition in Toronto. Their builds include a mix of Single Family detached and semi detached homes, plenty of high rise condominiums, as well as some office towers and industrial space.
Well versed in development and well funded, Menkes projects seem to consistently sell very well and deliver on their promises time and time again. They were also chosen to manage AeroCentre Buildings because of their good track record. [2]
Some of Menkes notable builds:
The Four Seasons Private Residences – At a current average resale value of $1350 per square foot, the Four Seasons is one of Toronto's most expensive condominiums to live in – and for good reason. It's easily one of, if not the, most luxurious condo developments in Toronto and it's location in the heart of Yorkville couldn't get any better. This is probably the greatest testament to Menkes ability there is.
Harbour Plaza – Recently completed at 88-100 Harbour St, this is an incredible development. It sold extremely well during pre-construction sales, and the rent that the newly registered units are fetching are making investors laughably cash-flow positive.
What's up next for Menkes:
Sugar Wharf at LCBO Lands – This promises to be one of Toronto's most desirable condominium developments. Directly east of Pinnacle's grand One Yonge development site, Menkes has approval for some ultra-dense and ultra-tall condo developments as well. With the Path being connected to One Yonge and this plot of land, it's sure to be an incredible investment.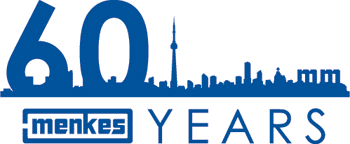 ---
Tridel
No surprise here. If you follow the Toronto Condo market at all, you know who these guys are. Tridel projects sell well pre-construction, they sell well resale.
They always get complete in a timely fashion, they're always built well – and they register their condos exceptionally quickly in my experience. Aqualiana took 1 month from Occupancy to Registration.
What Tridel has Built
Ten York – just recently completed and started occupancy. There's still a few remaining luxury suites left at Ten York and a couple of penthouses. It's an incredible location, and an amazing building altogether. At 65 storeys, it offers some stunning lake views. This project sold very well pre-construction and Tridel priced it attractively – they've delivered on what the renderings promised here.
Aqualina at Bayside
300 Front St West
What Tridel is up to:
Islington Terrace at Islington Station – The master-planned Islington Terrace community consists of three towers: Islington Terrace, Bloorvista, Bloor Promenade. With a huge multi-million dollar face-lift planned for Islington TTC and Kipling TTC station, buyers are this master planned community are definitely going to see stable appreciation and extremely high rental desirability. Etobicoke's city center is an up-and-coming area, expect to see plenty of re-development in the coming years and strong appreciation for anyone getting in early.
Alter at 355 Church St
101 Erskine at Yonge & Eg
"Mid/High-Rise Home Builder of the Year Tridel is well known for creating sustainable and energy efficient communities of the highest quality standards. Tridel condominiums account for a quarter of all residential LEED projects across the GTA and Tridel is the largest LEED certified high-rise developer in Canada."
– News Wire Canada

---
References:
1. Joannah Connolly, Developer files application for 54-storey downtown Vancouver tower (IMAGES), retrieved from https://www.vancourier.com/real-estate/developer-files-application-for-54-storey-downtown-vancouver-tower-images-1.23459188
2. Colliers International, Colliers International Partners with HOOPP and Menkes to Manage Leasing of Award-Winning AeroCentre Buildings, retrieved from https://www.globenewswire.com/news-release/2017/09/12/1118354/0/en/Colliers-International-Partners-with-HOOPP-and-Menkes-to-Manage-Leasing-of-Award-Winning-AeroCentre-Buildings.html