Natasha Residences Condominiums For Sale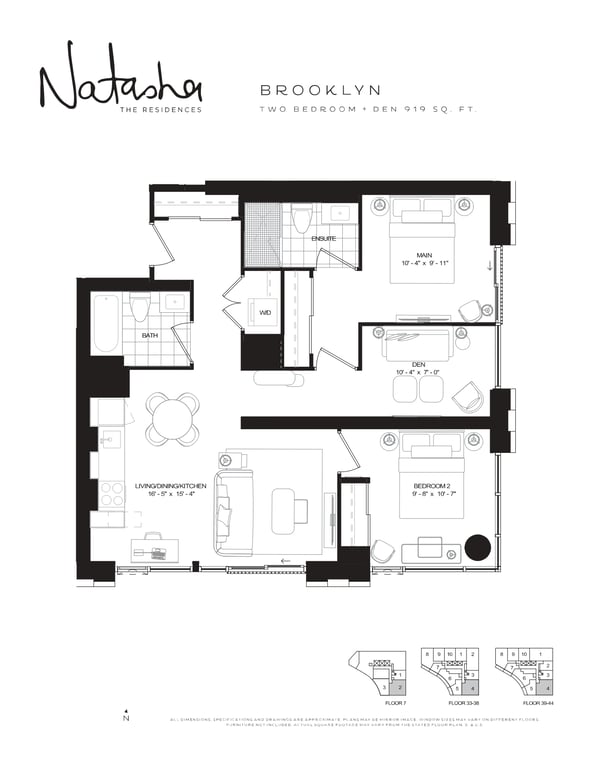 2.50 Bed
2 Bath
919 sqft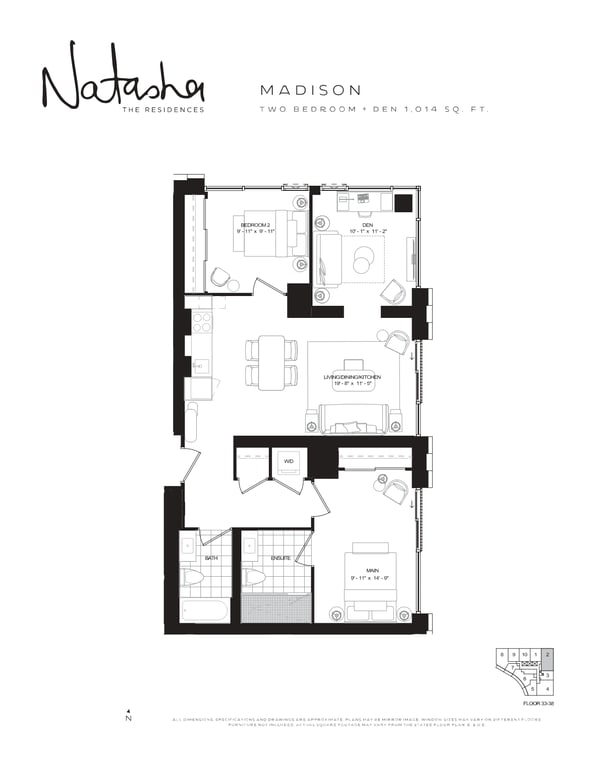 2.50 Bed
2 Bath
1014 sqft
About Natasha Residences Development
Natasha Residences is a new condo development that is currently in the pre construction phase by Lanterra Developments, located at 263 Adelaide St W, Toronto, ON. This pre construction project will house a high rise mixed use building of 42 storeys with 420 residential units. The estimated completion date for occupancy for this pre construction property is 2026.
Natasha Residences has BDP Quadrangle handling the architectural designs of this pre construction development. Natasha Residences is coming soon at 263 Adelaide Street West in the downtown core.
Being in the centre of the Fashion District, Chinatown, Entertainment District, and Old Toronto, residents will live a life with world class and urban conveniences. The sales of this pre construction realty have already started. Also, the prices of suites available for sale will start from the high $500,000's.
Send us a request or register to explore details regarding price range, suites floor plans, pricing of parking, deposit structure, sales and others!
Features and Amenities
Natasha Residences is a new pre construction development coming soon to the downtown core of the city. This pre construction property will feature a 42 storey high tower with a total of 420 condo suites. The floor plans of these suites will have a spacious mix with multiple bedrooms.
The tower will also have ample space for office, retail, residential, working and living purposes. There will also be five levels of underground parking and bike parking available in Natasha Residences. Besides this, boasting a sophisticated living experience, there will be plenty of luxurious indoor and outdoor amenities.
To explore further sales and pricing info, send us a request soon!
Location and Neighbourhood
Rising high in the heart of the downtown core, Natasha Residences will be situated at 263 Adelaide St W. The address 263 Adelaide Street West is close to numerous facilities and essential services.
Natasha Residences will be ideal for all kinds of families, students and working professionals. The site is close to plenty of post secondary educational options. Toronto's major universities such as OCAD, U of T, and Ryerson are just a few minutes away from the site.
Also, being close to Toronto's prominent districts like the Financial District and other, working professionals will find major employment hubs. The Toronto General Hospital is also available within walking distance.
So, the suites in Natasha Residences will be sold out soon. So, register or send us a request today!
Accessibility and Highlights
Natasha Residences sits in an area that has a perfect transit score of 100 and a near-perfect walk score of 98. As a result, residents live in a travelling paradise of Downtown Toronto. Osgoode or St. Andrew stations are just a 7 minute walk away. Residents will also have easy access to Union Station and connected GO Transit, buses and subway lines within 15 minutes of walk. VIA Rail's intercity transit is also just a few moments away.
About the Developer
Lanterra Developments is one of the leading real estate development firms with over two decades of experience in Toronto. The builder strives to deliver the best developments in the best locations of Ontario. Lanterra Developments is also developing Spirits Condominiums, Notting Hill Condos, Artists' Alley Phase 1 and 2, and other projects.
Reviews
No Reviwes Yet.
Be The First One To Submit Your Review
---
Sales Info
Parking Cost: N/A
Storage Cost: N/A