The Post Condos Condominiums For Sale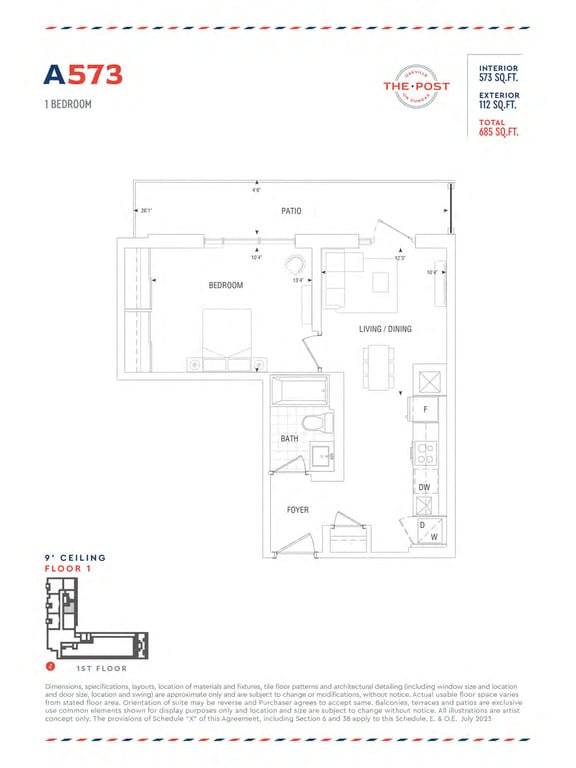 1 Bed
1 Bath
573 sqft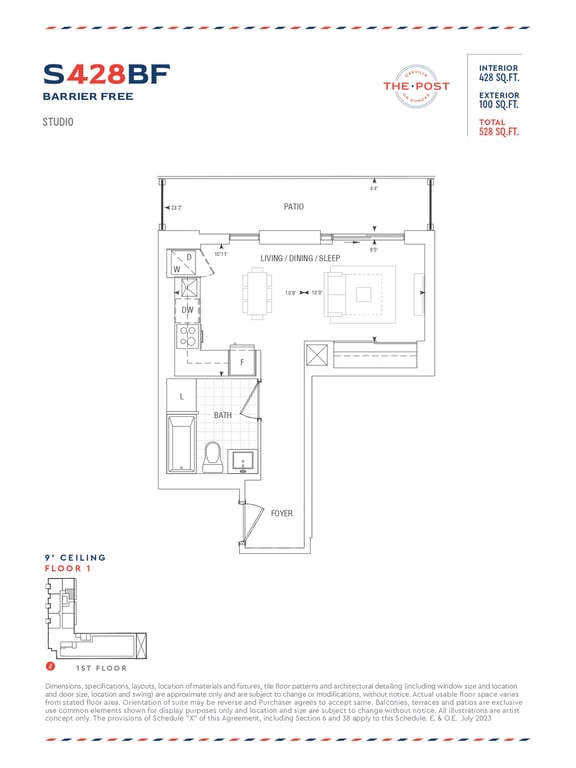 0 Bed
1 Bath
428 sqft
About The Post Condos Development
The Post Condos is a new condo development that is currently in the pre construction phase by Greenpark Group, located at 382 Dundas St E, Oakville, ON L6H 6Z9. This project will house a high-rise building of 8 storeys with a modern collection of condos. The estimated completion date for occupancy of this property is 2024.
Expertly crafted by the best designers, this community will feature striking exteriors and sophisticated interiors. The developer is also proposing an urban selection of features and finishes for each condo.
Coming soon to Oakville's uptown core, this development sits at the major intersection of Postridge Drive and Dundas Street East. As a result, residents will enjoy the serenity of nearby greenspace, exceptional dining and retail opportunities. Moreover, Oakville Trafalger Memorial Hospital, entertainment destinations & transit services are also close to the Post Condos.
So, for further assistance on these waterfront estates, connect with our agents soon!
Features and Amenities
The Post Condos in Oakville is an upcoming popular waterfront community located at Postridge Drive and Dundas Street East. This development will have an 8-storey building. Currently, the total number of condos is yet to be announced. Buyers can expect to find spacious floor plans varying from one to two bedrooms plus den units. Besides this, these urban homes will have custom-designed contemporary kitchen designs, stainless steel appliances, vanity cabinets, 9'-0" ceiling heights & much more.
The project will also have many lifestyle amenities such as a lobby, yoga studio, social hub, party room, lounge, games room, gym, private dining room, pet grooming room, parcel storage room and much more.
Simply put, with urban designs & endless amenities, young professionals, couples & business executives choose Oakville to enjoy big city living. So, connect with us to explore further details on prices, sales & much more!
Location and Neighbourhood
The Post Condos is conveniently located at 382 Dundas Street East, Oakville, ON L6H 6Z9. This vibrant location has a fine walk score of 68. Consequently, many nearby parks, shopping plazas, restaurants, private schools & other facilities are available within walking distance of Oakville's uptown core.
Residents will find Oakville Town Hall close to the Post Condos. This community is also close to Lake Ontario, Glen Abbey Golf Club, a world-class facility and other recreational facilities. Major private and public schools such as Sheridan College & others are also nearby. In addition, many international corporations and businesses are also near 382 Dundas Street East. Oakville Trafalgar Memorial Hospital is also just moments away from this development.
Accessibility and Highlights
The address of Post Condos highlights a fine transit score of 46 in Oakville. Commuters will have convenient access to transit train service,  Oakville GO station and other Oakville transit services. 400 series and QEW highways are also a short drive away from 382 Dundas St East.
About the Developer
Greenpark Group is a dynamic real estate development firm working for over 55 years in Ontario. Since 1967, they have developed a wide experience in Canada's real estate industry. To date, they have built a wide array of residential and commercial communities. As a result, they have over 55,000 homes across the Greater Toronto Area. At present, Greenpark is also building Unionglen, Camden Crossing and other projects in Canada.
Reviews
No Reviwes Yet.
Be The First One To Submit Your Review
---
Sales Info
Parking Cost: N/A
Storage Cost: N/A