St. Clair Village Condos Condominiums For Sale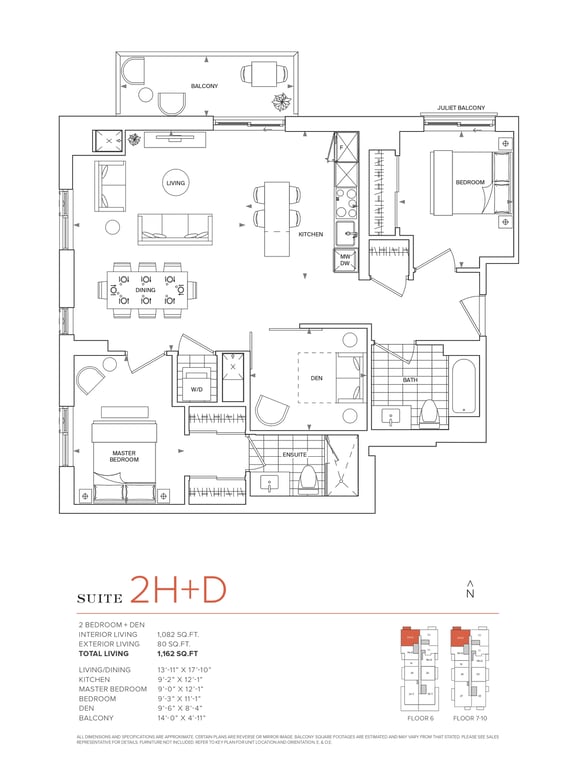 2.50 Bed
2 Bath
1082 sqft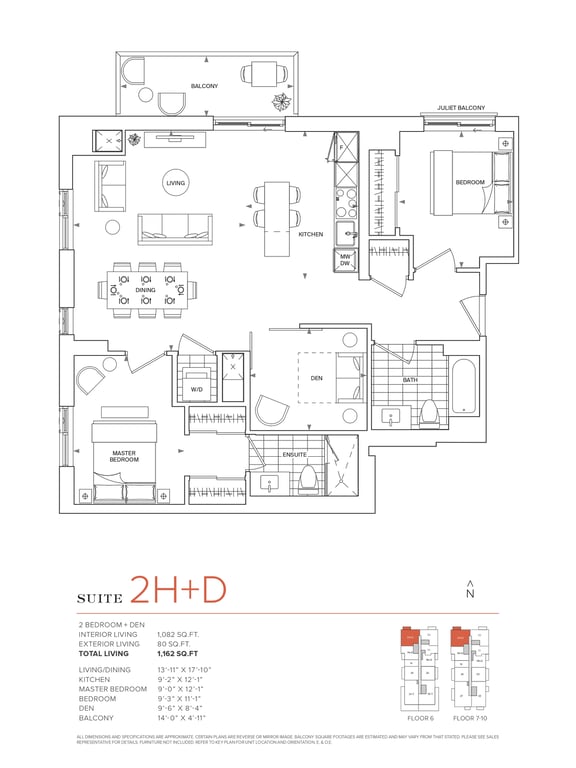 2.50 Bed
2 Bath
1082 sqft
About St. Clair Village Condos Development
St. Clair Village Condos is a new condo development by Canderel and KignSett Capital, located at 900 Saint Clair Avenue West, York, ON. Currently, in its public sales phase, this condo development will be available for occupancy 2023 and feature a single building (12 storeys) containing a total of 122 residential units ranging from 450 sq ft to 1,301 sq ft.
A midtown luxury residence project, St. Clair Village Condos defines a new dimension of contemporary design and luxurious living in Toronto. The looks of these condos are completely urban and fit in today's modern development perfectly.
This mid-rise residency condominium project will contribute to the intensive, full-fledged development taking place in this midtown streetcar corridor of Toronto. The location of 900 St. Clair Village Condos is a perfect balance between the bustling streets of Downtown Toronto and the scenic, suburban stretch of Toronto.
These condos buildings are perfect for a designer, urban living that fits well with today's lifestyle. And, the convenient commute facilities, as well as perfect views from the condos, just add to the beauty and ease of these condominiums.
Features & Amenities at St. Clair Village Condos
900 St Clair Village Condos will have a total of 122 condo units that are spread over 12 storeys of the tower. The structure is a Quadrangle-styled design with condo units that will range from 450 sq ft to 1,301 sq ft in area. There are varied layouts of the condos available which include- 1-bedroom condo units, 1-bedroom plus den condo units, 2-bedroom condo units, 2-bedroom plus den condo units, and 3-bedroom condo units.
There will be underground parking spaces available for the condo unit layouts with an area larger than 732 sq ft. There is also a facility of storage lockers available for the condos. There will be 2-level underground parking, P1, and P2. And, the storage lockers will be available on the P1 level.
St. Clair Village Condo will be luxurious spaces with top quality, rich finishes, which will add perfect design and grace to these condos, providing an unparalleled living to the residents. The ceilings of the units will be 9 feet high, and space will include expensive, integrated kitchen appliances, contemporary style cabinetry, kitchen islands, spacious balconies, and terraces.
There are deluxe, 'Collection Suites' available too which will have upgrades like Miele kitchen appliance package including cooktop, electric oven, refrigerator, wine fridge and hardwood flooring for the rooms of 900 St. Clair Village Condominiums. There is a 16-hour concierge service, warm fireplace facility in the lobby, rich stone backdrop which will add perfect beauty as well as utility to the ambiance.
The amenities will include a fitness center with modern equipment, a sophisticated wine, and co-working lounge facility, a 'Club 900′ indoor party room and, an outdoor terrace.
A 2,526 sq ft rooftop terrace facility is also there which will provide a vibrant view of the city lights to the residents. There will also be an exclusive 975 sq ft of retail and commercial space. Also, a 2 storey glass façade can be found at St. Clair Village Condos.
Location & Neighbourhood
There are innumerable social as well as commercial activities available in the bustling streets of Oakwood Village. The Oakwood Village Arts Festival held in the neighborhood every year adds perfect warmth and friendliness to the region. The region is popular as an artist-centric area of Toronto.
There are plenty of shops and services available for residents' access nearby itself. The commercial spaces are lined up near St. Clair Village at 900 St. Clair West. Residents can find a variety of grocery stores, casual and fine dining restaurants with varied cuisines like Japanese, Indian, etc., a few yoga studios, rustic themed bars, banks as well as bookstores.
Also, there are a couple of libraries available for the residents of the area at a mere distance of 12 minutes by walk from St. Clair Village Condominiums. And, Corso Italia neighborhood is also located very close by the development. Thus, the residents of the condos will be able to access amazing gelaterias, cafes, and bars of the region.
Accessibility & Highlights
Getting around in the neighborhood is like a cakewalk here. With a brilliant walk score of 95 and an excellent transit score of 82, all the facilities can be accessed with complete ease from the condos. The residents will be able to reach St Clair West TTC Subway Station in just 12 minutes and the St Clair Station located on Yonge Street in 22 minutes. And, the Ossington TTC Subway Station on Bloor Street can also be accessed by bus in 13 minutes.
There are plenty of 24-hour bus routes available in the Oakwood Village, making it very favorable for commute for the residents at St. Clair Village Condominium. At a 13-minute distance by car, there is Allen Road, and one can reach Highway 401 in just 7 minutes. Gardiner Expressway is located 18 minutes away from the condo location.
Plenty of big-box retail stores can also be accessed via a car very easily. A lot of schools, educational institutions are located quite close to 900 St. Clair Village Condos. The popular educational institutions of the region include Winona Drive Senior Public School, Oakwood Collegiate Institute, and Vaughan Road Academy. Stores like Staples, Best Buy, Home Depot, and Canadian Tire can be reached via car in 12 minutes, and the Dufferin Mall at Bloor Street is even closer, is located at just an 8-minute drive away.
Various beautiful parks such as Roseneath Park, Graham Park, Humewood Park, Hillcrest Park, and many more are located in close vicinity to the condos.
900 St. Clair Village Condos: The Developers
The collaboration of Canderel and KingSett Capital is a great one as the two firms themselves are well renowned. Canderel is an award-winning home builder in Toronto, whereas KingSett Capital is an investment firm managing a vast number of properties. DNA 3 in King West Village and Tour des Canadiens in Montreal are amongst the popular projects under Canderel's portfolio. And, The Lex is one of the most popular projects by KingSett Capital.
To stay updated on these pre-condos as well as other pre-construction condos in Toronto, contact us today.
Reviews
No Reviwes Yet.
Be The First One To Submit Your Review
---
Sales Info
Parking Cost: $60,000
Storage Cost: TBA
Deposit Structure:
$5,000 with Offer
Balance to 5% in 10 Days
5% in 90 Days
5% in 270 Days
5% in 540 Days
Overseas Deposit Structure - 40%
5% with Offer
5% in 90 Days
10% in 180 Days
10% in 270 Days
10% in 540 Days