About Southport in Swansea Square Condos Development
Southport in Swansea Condos by State Building Group is a new development at 34 Southport St, Toronto, ON. This project will have two high-rise mixed-use buildings of 27 and 30 storeys with over 625 units. The estimated occupancy date and completion of this property in the highly coveted Swansea area is still unknown.
This expansive new State Building Group condo development project will have Richmond Architects Ltd. as the architect and Tomas Pearce Interior Design Consulting Inc. as the interior designers. State Building Group members and Richmond Architects have proposed vibrant renderings to go along with each other.
Connecting to three of Toronto's most beloved locales, the proposed site of this realty is 34 Southport Street, just north of the Queensway. Being in one of the city's waterfront corners, residents will have easy access to major amenities and public transit services.
Currently, in the pre-construction status, the State Building Group sales of Southport in Swansea development are yet to start.
Features and Amenities
Southport Condos by State is coming soon to the heart of Bloor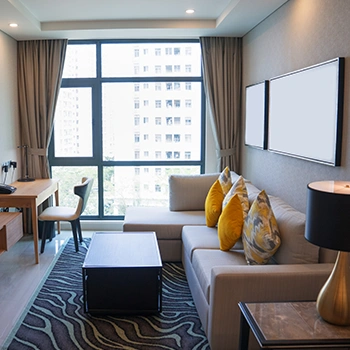 West Village in Toronto. This charming community will house high-rise residential properties of 27 and 30 storeys connected by a 3-storey podium with over 625 residential units, according to Richmond Architects. Buyers will also find a limited edition of 14 urban Bloor West Village townhomes.
The luxury mixed-use condominium project of Southport Square Condos in Swansea will have floor plans ranging from 532 sqft to 805 square feet in size. This Swansea development will also have 35,000-square-feet of retail space and a new High Park.
With luxurious aesthetics, the Southport realty project designed an urban selection of indoor and outdoor amenities. As per the plan, there will be high-end lobbies, party and dining rooms, a gym, pet wash stations, etc. Also, there will be a total of 680 parking spaces available for residents. So, register today to get the State Building Group pricing and other information!
Location and Neighbourhood
Presenting Swansea Southport at 34 Southport St, a new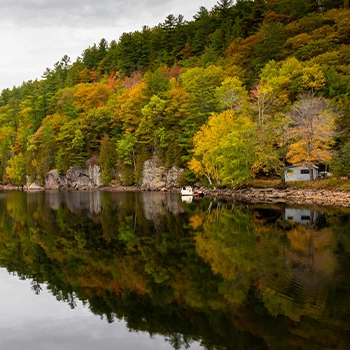 landmark condominium with a truly unique lifestyle experience in the city. Boasting a coveted waterfront lifestyle,  on this location, you can access Lake Ontario, the Humber Bay Arch Bridge, High Park, Humber Shores Park, Grenadier Pond, Toronto's best shoreline trails within proximity, and Toronto's pristine waterfront.
Alongside High Park and Lake Ontario, this community is close to retail shops, boutiques, restaurants, bakeries, nightlife, a dog park, a zoo, and much more. Even lush parks such as High Park and Sir Casimir Gzowski Park are easily accessed. CF Toronto Eaton Centre is also just a 10-minute drive away.
Send us a request today to get the real estate listings, price range, condos for sale by State Building Group, floor plans, and much more to purchase a condominium unit!
Accessibility and Highlights
Located at 34 Southport St in Swansea Neighbourhood,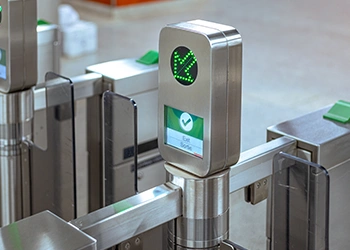 Southport Square Condos is close to world-class public transit facilities. Some nearby rail lines include 301 Queen N.C and 501 Queen S.C. Southport in Swansea is also close to major bus lines and carshare options.
Motorists will also have direct access to Gardiner Expressway. As a result, people will easily be able to reach downtown Toronto. So, hurry up with your registration, and send us your request before State Building Group suites are sold out!
About the Developer
With over 50 years of experience, State Building Group is an established development with many real estate licenses. From its inception, they focus on new trends, identify prospective properties consumers want, boast excellent designs, and premium customer services throughout the Greater Toronto Area.
Some of the outstanding luxury condominiums by the State Building Group include 609 Avenue Road in Forest Hill, Promenade Park and Residences of Townsgate in Thornhill, Hillside at York Mills, and others.
Stay tuned at Precondo for the latest updates on State Building Group and other pre-construction condos in Toronto.
Sales Info
Parking Cost: N/A
Storage Cost: N/A