Ever pondered the cost of building a condo in Toronto? Well, the population of Toronto is rapidly increasing.
As a result, so is the number of real estate developments in the pre-construction stage. Most notably, condominium developments.
Whether you're a developer looking to invest, or if you're a resident intending to live here, understanding the cost of building a condo is key.
Contrary to popular belief, condominium developers aren't raking in all the cash. There's a lot of hidden costs involved in building a condominium that may just surprise you.
Ready to find out more? Here's everything you need to know about the cost of building a condo in Toronto.
What Is The Developer's Profit Margin?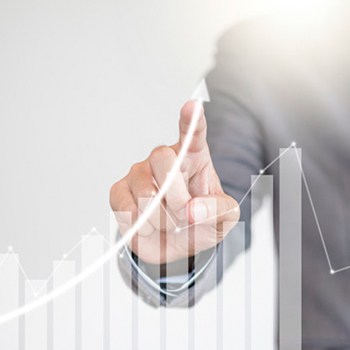 In the ever-growing real estate industry, you are probably wondering how big the developer's slice of the pie is. You may be in for a shock here, as the developer's profit margin can be as low as just 12 percent. The average figure is between 12-20 percent, once all costs have been taken into consideration. Given the recent upwards trajectory in the Toronto property market, that figure may come as a surprise.
But, think about this for a second. First, the developers need to purchase the area of land. The location is key as a poor neighbourhood will not attract interest or a high purchase sale. Like you'd expect – nicer areas mean higher purchase prices.
When you add in a high building spec, plus all the luxury amenities included in the building – it's clear to see that there is a lot less profit available for developers than it otherwise appeared. Construction costs don't come cheap after all.
Remember, this is before any hiccups within the build itself or project delays have been taken into consideration!
How Much Does It Cost To Build A Condominium?
Even when building a simple condo of just a few units, there are hefty costs this generates. Furthermore, a condo built with top-spec materials, complete with branded appliances, full basement, windows, and turnkey finishing would cost an average of $102,000 to $240,000 on average per unit.
The construction cost does not take the acquisition of the land into consideration.[1]
As per the above figures, the cost of condominium developments and phases costs an average of $85 to $200 for every sq ft.
However, the cost around the nation depends of the floor area, but the average is around $125 per sq ft. These construction costs also include the following:
Carpenters, excavators, and masons – $70 per hour
Electricians – $65 – $85 per hour
Painters – $20 – $35 per hour
Plumbers – $45 – $65 per hour
Taking all of the above into consideration, it's clear to see why the price isn't the $85 per sq ft that it costs to build. That's if the developers are to be able to make a profit and stay in business. Once you've added the interiors which also take a huge chunk of the budget to complete, the cost to build a condo rises even more. A condo development of a two-floor, single unit property would cost around $484,500 in total per unit.
The cost of the condominium project includes all the elements, like land acquisition, painting, play areas, amenities, etc. The cost of labour and materials alone would cost around $238,200. Moreover, even the contractors would charge around $67,000 for the work needed to complete the condos.
Breakdown Of Costs
We have already established the total construction cost of building a new condo. However, a proper breakdown of the cost of building a condo in Toronto would provide a better analysis.
The total project cost is broken down into three major factors:
Land cost
Hard cost
Soft cost
Let us consider each of these in detail to find the reason behind the increasing construction costs and pricing of condos.
Land Cost
One of the major reasons behind the increase in the cost of land is parking. Previously, there were a lot of surface-level parking lots in Downtown, and developers used to pick these locations for their building site project.
However, today, the developers are fighting for the same building sites every year. They are trying to outbid other developers and reducing the profit margin to get the best site possible. Due to this, a lot of commercial spaces are being used for condominium developments.
The cost of a site in Vancouver is similar to that of Toronto at $200 per sq ft. However, that is the average cost of land in GTA. The actual cost in Downtown Toronto is much higher than that.
Moreover, this cost is based on the buildable square footage – not the selling price per square footage. The cost in Downtown Toronto would easily end up in the high $200s. Also, the cost is for a floor of one square foot of condo space, which is available for $200. This cost would easily increase and even double when we consider all the points mentioned above.
Hard Costs
The hard costs in terms of the number of storeys in a building would be as follows (per square feet pricing in GTA):
Hybrid construction of up to 6 storeys – $195 -$265
Up to 12 storeys – $215 – $280
13-39 storeys – $215 – $290
40-60 storeys – $235 – $290
60+ storeys – $275 – $330
The premium for high quality – $75 – $200
Most construction buildings in Toronto, especially in the Downtown area is over 40 storeys. So, how is the cost of condos in the Downtown area for pre-construction condos over $1,000 per square foot? When it simply comes to hard costs, the prices are going over $330 per square foot, and the cost of premium quality is extra.
These premium quality condos are those being constructed in Yorkville or King West. Moreover, the finishes of these buildings in Downtown may vary a lot as compared to those to Calgary structures. (Check the list of the most recent condo developments in Calgary Alberta.)
The cost of land and all other factors are increasing drastically. Plus, the cost of labour has never been higher, thus people have to factor that in, too. Most of the unions are taking a large cut too. These costs can still vary a lot over 3-5 years and depend on the building. However, the average hard cost for a condo can be as much as $330 per square foot in Toronto.
Soft Costs
First of all, you might be wondering what are soft costs? Soft costs are the price of anything that excludes the cost to acquire the site and the price for construction. For example, sales and marketing, commissions to realtors, architectural, permitting, zoning, legal, etc.
Moreover, in Toronto, there is another substantial cost that is added too… the development fees!
For a one-bedroom apartment, the cost of development is $17,644 per unit.
A simple condo development of 450 square feet, which would sell for $900 per square foot, would include the development fees at 4.4 percent.
Even though this might look like a small percentage, it is a huge chunk of money.
Aside from these development charges, there is also education DC's, cost of parkland (which can be around 5-10 percent of the site value), permitting fees, and a lot more. Even though the education charges are around $1,500 per unit, it all adds towards the final cost.
The cost of parking would also be around $10 – $40 per square foot as per the pricing of the site discussed earlier. The total soft costs are around $150 per square foot for an average condo per unit in Toronto.
Breakdown Of Costs Based On Roles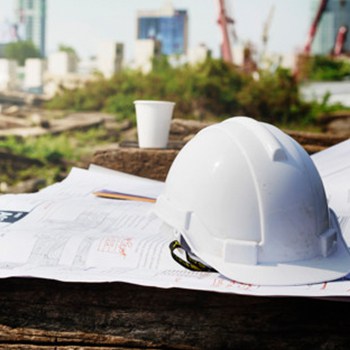 An average architect and contractor in Toronto charges around 10-17 percent of the total budget for the building.[2]
But, is this figure really worth it, or are these people charging an absurd figure? Here is what an architect does:
Decides the scope of the project along with a preliminary budget
Makes an outline of work, plans, and budget
Creates a design along with drafting floor plans
Finalizes the drawings after incorporating all the finishes and appliances
Review sthe plans
Serves in an advisory capacity
Finalizes the construction documents
Overlooks the creation
As per the above roles, the architects receive around $48,500 – $82,400 for their work.
A contractor, on the other hand, would do the following:
Provide the material along with services
Hire subcontractors
Suggest ideas and plans to meet goals
Deliver final cleanup
Handle all the permits
For these tasks, a contractor gets around $85 per square foot. In total, they will take around $66,600, excluding the indirect fees involved.
How Much Does That Entail?
The developers aren't taking all the money that the residents are paying. The city requires money, and there needs to be some proper taxation or measures taken to reduce these high costs for the building of condos. So, what is the total cost of building a home in Toronto?
Land Costs: $200 per square foot
Hard Costs: $330 per square foot
Soft Costs: $150 per square foot
This comes out to be a total of $680 per square foot, and that is considering the lower ends. The cost of land acquisition in Downtown Toronto is as high as $300 per square foot. Add the cost of building a luxury condominium on top with high-end finishes, and the total pricing would be close to $850 per square foot.
So, what is the average price for a Toronto home? Around $1,000 per square foot. It is fair to say that the developers aren't making a huge amount.
There are a lot of contractors who are collaborating with the best engineers and architects to develop some of the finest homes for residents in Toronto. However, the skyrocketing prices are one of the biggest concerns for investors as well as residents of the city. When everyone is looking for affordable housing options, the prospect of reducing prices is difficult. Especially given there isn't much room to cut down. The profit of developers is already at a bare minimum, and anything lower than that would not be fair.
The price of labour is one of the highest in the city, and that is where the margins should be reduced. However, that price is not only for condo developments but for every real estate development. Also, unions are heavily involved in the cost of labour.
Final Thoughts
The cost of constructing a condominium reflects the sheer amount of work that goes into the development. These costs go way beyond the initial build and incorporates the land, luxury finishes and amenities included.
Keeping the above prices in mind, the quality of developments and unique designs that are upcoming is unparalleled. Anyone buying a new or pre-construction condo in Toronto will receive an excellent living standard as a result.
Plus, the number of features included in a condo is a big pro to anyone living in the city. One other huge advantage is the potential for reduced commute times, especially when condos are located in bustling areas of the city.
For anybody looking to buy a pre-construction development in Toronto, now is a great time to buy. However, for those looking for an affordable development, it might be a struggle to find a condo within a low budget. It can take years to get the down payment needed to afford a condo. However, as we've established condos in Toronto make for an excellent investment.
Looking to purchase a pre-construction condo? See Precondo for exclusive access to all the best new condos in Canada.
---
References:
1. https://www.international.gc.ca/protocol-protocole/policies-politiques/property-guide_lignes-directrices-immobiliers.aspx?lang=eng
2. https://www.lawyers.com/legal-info/real-estate/landlord-tenant-law/renting-or-leasing-a-condominium.html.