About 7437 Kingston Road Narrative Condos Development
Coming soon, 7437 Kingston Road Narrative Condos is a new pre-construction condo development by Crown Communities. The real estate property will be located at 7437 Kingston Rd, Scarborough, ON M1B 5S3.
The unique Narrative Condos project consists of two 11-storey condo buildings for a total of 486 units. This is an update to the previous proposal in 2018 which was six four-storey buildings for a total of 128 units. There is currently no estimated completion date for Kingston Road Narrative Condos.
Pricing, size, and sales for Narrative Condos units have not been determined. However, there will be 100 studios, 186 one-bedrooms, 151 two-bedrooms, and 44 three-bedrooms. Most of the buildings will make up residential living space.
In addition, there will be 5 live-work suites on the ground floor facing Kingston road. Finally, a three-level parking garage with 499 parking spaces will accompany the site underground. Register and stay tuned for more information such as prices, floor plans, occupancy date of the Road Narrative Condos, and additional projects in the GTA!
Features and Amenities
The new condo development, 7437 Kingston Road Narrative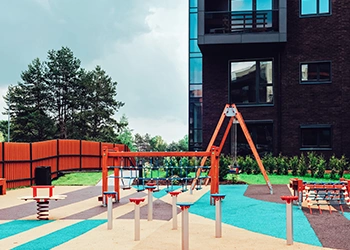 Condos, has teamed up with Kirkor Architects to complete the amenities, floor plans, and designs. There will be a play area for children located on the west end.
The mix of 100 studio, 186 one-bedroom, 151 two-bedroom, and 44 three-bedroom suites provide great opportunities for multiple purchasers. So, growing families, professionals, and investors can find value in this diverse and welcoming community nearby amenities. The building type will have a creative, beautiful, and modern feel based on previous condominiums at Rouge national!
Location and Neighbourhood
7437 Kingston Rd Narrative Condos is in Toronto's largest neighbourhood by surface area. Residents will enjoy a diverse and welcoming community nearby green space and amenities while having convenient access to the downtown core and Rouge National Urban Park. The Narrative Condos are in close proximity to the University of Toronto Scarborough Campus.
Accessibility and Highlights
The 7437 Kingston Road Narrative Condos provide great access to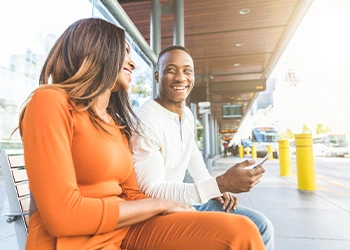 Toronto, surrounding areas, and Highway 401. Residents will have easy access to multiple transit lines such as the 85A Sheppard East bus route which links those to the Don Mills station on line 4 and the Sheppard station on line 1 of the subway.
In addition, the 85A Sheppard East bus route has a direct route to the Rouge Hill GO station. Those driving from 7437 Narrative Condos will enjoy being close to Highway 401.
The Central Fairview Mall, also attached to the subway line, offers plenty of city entertainment, dining, and shopping options. In addition, the Scarborough Town Centre is a 10-minute drive away.
For those looking for some of the best views in all of the GTA, the Scarborough Bluffs are in the city as well!
About the Developer
Crown Communities is the developer behind the 7437 Kingston Road Narrative Condos development in Scarborough, Ontario. They are best known to create a unique project that encompasses a modern touch, like condominiums at Rouge national.
Additionally, Crown Communities are very thorough in their approach to each and every development. So, they consider the impact on the Rouge and Port Union neighbourhood, the needs of future residents, and the importance of delivering quality.
With close proximity to transit, shopping, nearby green space, parks, and entertainment this proposed building brings exciting life to the diverse and welcoming community of Rouge and Port Union!
Contact our real estate professionals today to get priority access to information. For example, as floor plans, prices, occupancy date, and VIP access to other pre-construction projects in Scarborough.
Sales Info
Parking Cost: N/A
Storage Cost: N/A