Queen Church Condos Condominiums For Sale
3 2
814 sqft
0 1
412 sqft
0 1
420 sqft
About Queen Church Condos Development
Queen Church Condos is a new condo development that is currently in the pre-construction phase by  BAZIS and Tridel,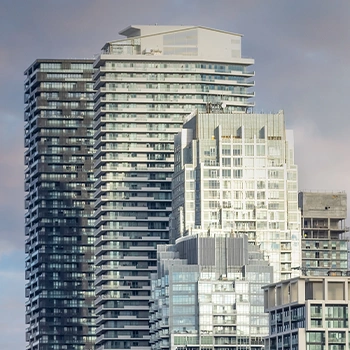 located at 60 Queen Street East, Toronto, ON. This project is bringing a luxurious high-rise building of 57 storeys with a total of 447 condo units that could easily access vital locations like the George Brown College, the Queen Subway Station, and other downtown Toronto condos. The estimated completion date for occupancy for this property is still unknown.
The vibrant 60 Queen East Condos has CORE Architects handling the architectural and interior designs. Designed by one of the best, buyers can expect to find Downtown Toronto's best designs in this development. The developers are also proposing luxurious plans for exceptional amenities, modern features & chic finishes. As such, contacting a Queen Church real estate sales representative means you'll capitalize on these amenities sooner.
Standing tall right around the corner of Church Street & Yonge Street, this development is close to all kinds of amenities like most downtown Toronto condos. Simply put, Queen Street residents will enjoy designer shopping, gourmet dining, sandy beaches, historic sites, quiet escapes and electric nights, everything in one place in the city.
So, to get the latest details on Queen Church Condos in Toronto, register today. For example, new condos for sale, platinum pricing, the real estate market, residential condominium developments, & other site information!
Features and Amenities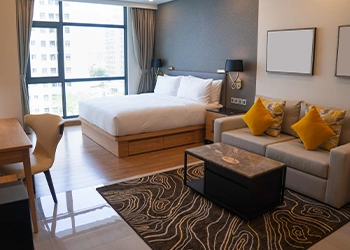 Queen Church Condos brings the latest luxury high-rise collection of Downtown Toronto condos to the bustling 60 Queen Street East in Toronto. As per the information displayed, this project will have 447 condo units in a 57-storey building. Queen Church's collection includes enormous floor plans with multiple bedrooms, state-of-the-art features & gleaming finishes.
As per the proposed plans, Queen Church buyers can also expect to find indoor amenity space and an outdoor terrace on the seventh floor. In addition, Queen Church condos offer space for housing ground-level retail and new community space. Some of these are home to designer shopping outlets and gourmet dining restaurants.
Location and Neighbourhood
Queen Church Condos is coming soon to 60 Queen Street East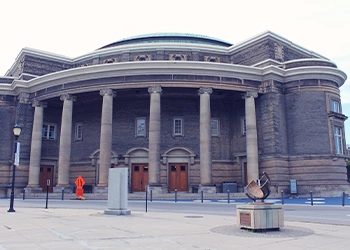 in the Church Yonge Corridor of Toronto. Closely connected to the downtown core, people will find the finest regions of the city within walking distance. It's what makes the real estate market residential condominium developments more lucrative in this location.
The Entertainment District, Financial District, Garden District, King West, Saint Lawrence and other popular neighbourhoods are close to 60 Queen St E. Condo owners will also find the University of Toronto, Ryerson University & George Brown College. 60 Queen East Condos is also close to St. James Park and Moss Park. CF Eaton Centre and other finest experiences are also available close to Queen Church Condos.
Accessibility and Highlights
With perfect transit & walk scores of 100, Queen Church's collection of condos stands tall in a travel-friendly neighbourhood of Downtown Toronto. Commuters will have easy access to regular bus service, Queen Subway Station and King Subway Station in Toronto. Also, many new paths, regular bus service routes, more cycling lanes and possibilities stretch in east, west, south & north directions are available at the front door.
About the Developer
BAZIS is a leading team of real estate professionals operating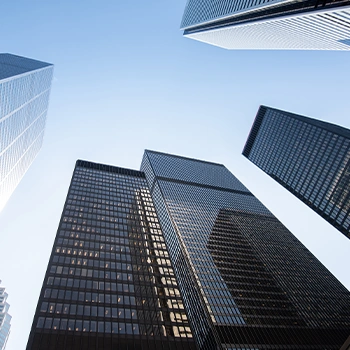 with years of combined experience in Toronto.
This development firm aims to create communities with unparalleled quality that certainly transforms the living standards across GTA, especially Queen Church. Some other pre-construction projects in Toronto by them include Bartley Towns, 8 Wellesley Residences and others.
Tridel is also a leading real estate development firm that has nearly nine decades of experience in Canada. The team focuses on building green communities across the most coveted locations in Toronto, such as Queen Subway Station.
So far, their portfolio includes 85,000 homes and ample space for commercial buildings, some of which are near the downtown core and famous historic sites. At present, they are also developing Avani 2, Westerly Condos and other projects in Ontario.
Reviews
No Reviwes Yet.
Be The First One To Submit Your Review
---
Sales Info
Parking Cost: $125,000
Storage Cost: N/A
Deposit Structure:
5% due on signing
5% due 120 days after signing
5% due 270 days after signing
5% due 450 days after signing