Verge Condos Condominiums For Sale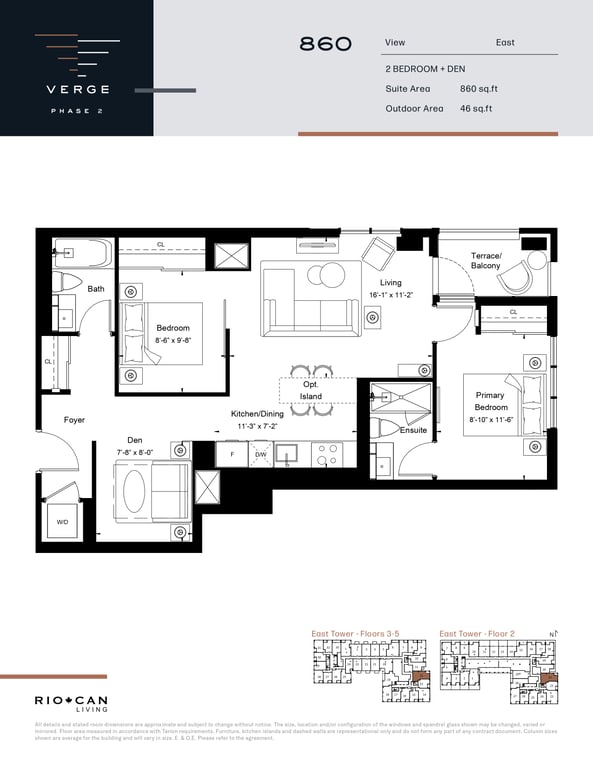 2.50 Bed
2 Bath
860 sqft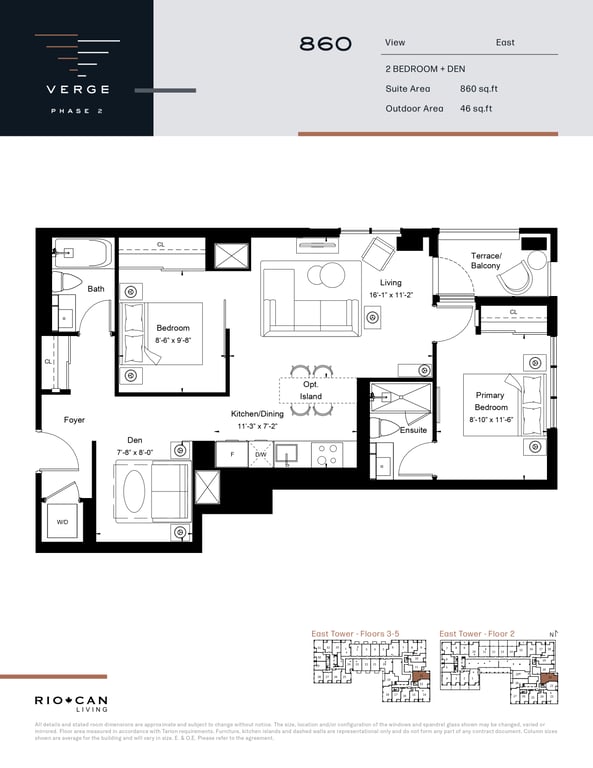 2.50 Bed
2 Bath
860 sqft
About Verge Condos Development
Verge Condos by RioCan Living is a new development at 1001 The Queensway, Toronto, ON. This project features four mixed-use high-rise towers varying from 12 to 20 storeys with 588 residential units. The estimated occupancy for this property is 2025.
One of the best teams of architects of CORE architects has proposed stunning and urban architectural work for each tower. Revolutionizing condominium living space, each tower of Verge Condos features appealing exteriors.
Coming soon to the east of Islington Avenue, Verge Condos sits at a prime address, 1001 The Queensway in Etobicoke. Great amenities, plenty of entertainment, and luxuries that every resident desires are just moments away from this condo development.
The sales of this pre-construction condo realty are yet to start. So, connect with us or register to receive exclusive details. Such as price range (subject to change), brokerage, available condos for sale, pricing of parking, and much more!
Features And Amenities
RioCan is bringing Verge Condos to 1001 The Queensway, just west of Dorchester Avenue in Etobicoke. This residential development brings a wide range of condos in 4 mixed-use high-rise buildings. This project brings Building 1 with 12-storey Towers A & B with a 4-story podium. Building 2 will have Tower C of 12 storeys and Tower D of 20 storeys.
As per the plan, there will be total of 545 units. The floor plans of these units include 69 studio, around 280 one-bedroom (+ den), around 227 two-bedroom (+ den), and 12 three-bedroom (+ den) units. The architects have also proposed a modern urban selection of features & finishes in each condominium.
As for amenities, this community has a content studio, outdoor terrace with lounge, concierge attended lobby, fitness facility; outdoor kids play area, parcel room, games area, co-working space, outdoor dining area, and much more.
Residents will also find 591 parking spots available for both residents and visitors. Also, there will be 442 bicycle parking spots. Additionally, there will be plenty of space available for retail purposes.
Location And Neighbourhood
Verge Condos by RioCan Living is conveniently located at 1001 The Queensway, Toronto, ON. Spanning across the Queensway and Islington intersection, the neighbourhood of Verge Condos has a good walk score of 60.
Major shopping centres & retail shops of Queensway are just mere steps away from Verge Condos. Also, a public community centre, Queensland Park, Queensway Park, Winslow Daylesford Park, and Islington-City Centre are available nearby.
Accessibility And Highlights
With a satisfactory transit score of 50, the Queensway neighbourhood offers a convenient transit system. Drivers of Verge Condos will have direct access to Gardiner Expressway. Also, Islington Subway Station is just a short walk away.
About The Developer
RioCan Living is Canada's largest and most trusted real estate investment trust with years of experience. With a prominent team of developers, they have built a diverse portfolio that includes commercial and residential properties across GTA. RioCan Living is also developing U.C. Tower 2, 11 Yorkville, e2 Condos, and other properties in Toronto, Ontario.
Sales Info
Parking Cost: TBA
Storage Cost: TBA