Wentworth Gardens Townhouses
| | |
| --- | --- |
| Address | 401 Wentworth St W, Oshawa, ON |
| Maintenance Fees | |
| Developer | |
| Year Built | |
| Price Range | |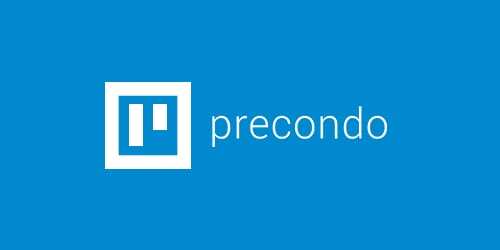 Wentworth Gardens Townhouses Condominiums For Sale
About
Wentworth Gardens is a townhouse property located in the Oshawa's Lakeview neighbourhood at 401 Wentworth Gardens Street West. The construction of this project at Wentworth St West was completed in 1977. It has 56 condo townhouse units with spacious finished basement areas. All the townhomes have two storeys.
Features and Amenities
The property is a well maintained townhome located at 401 Wentworth St W. The home space and main floor boast the open concept living. The included amenities make these Wentworth St W condo townhomes even more desirable. The exterior brick front facade provides the building a very rustic look. These Oshawa condo townhouses at 401 Wentworth Street have a fully fenced yard adding that extra space to each unit.
The facilities available at Wentworth Gardens at 401 Wentworth St W include park in the courtyard, visitor parking, underground parking, patio, and bbq area. The bedrooms are spacious with smart floor plans.
The condo units are furnished with all functional appliances like stove, washer, fridge and window coverings. The maintenance fees of these condo townhomes at 401 Wentworth St W covers air conditioning, building insurance, parking and hydro included.
Want to know the listings in this hot property at 401 Wentworth Gardens? Register with us today!
Our team of experts will walk you through every detail associated with this real estate property as well as other listings in nearby cities and nearby neighbourhoods of 401 Wentworth Gardens. Also, we will keep you posted with similar listings in other popular cities of Canada as well with their latest list price and sale or rent status.
Location and Neighbourhood
The Wentworth Gardens condo townhouses at 401 Wentworth St W lies in a great location of a tiny, quiet complex. These Oshawa condos offer its residents unmatched access to recreational and green spaces like the Major Mall, and stores.
Harmony Valley Dog Park, Sunrise Lake Park, and Whitby Lions Promenade are all located near to these condos at 401 Wentworth St W. The walk and bike scores of the neighbourhood of these condos is 6 out of 10.
Accessibility and Highlights
The location of these Oshawa condos provides easy connectivity to the rest of the city of Toronto. Highways, public transit buses are easily accessible. Also, there are many schools and places of worship.
About the Developer
Newton Trelawney manages the condo townhouses at Wentworth St W. Are you looking for a condo townhouse in Toronto and particularly in the Oshawa region? Then, our professionals can help you find your dream house within your budget and best suit your needs.
We have a team of trained and experienced realtors who keep an eye on the real estate market trends. We will help you with sale and rent status, sold history of the past twelve months, along with the updated information on the project developer.
Our realtor agents have the expertise with all the listings in the Oshawa region. Identify real estate professionals – a part of the Canadian Real Estate Association, identify professional services rendered by our team with respect to the condos' days on market, their price, etc.
Whether you want to purchase, sell, lease, rent or search for properties up for sale in Oshawa, we have all the information on all the current listings with precise price details. Certainly, our realtor team will guide you in nearby searches, if you think these condo townhomes do not match your requirements.