Waterside Lane Condos
| | |
| --- | --- |
| Address | 1-27 Waterside Ln, Collingwood, ON |
| Maintenance Fees | |
| Developer | |
| Year Built | |
| Price Range | |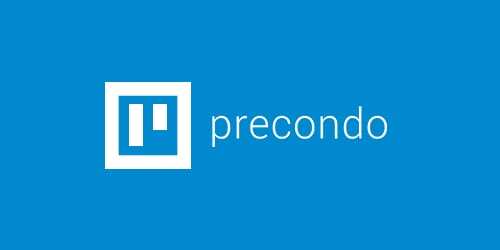 About
Waterside Lane Condos is a condo development, located at 1-27 Waterside Ln, Collingwood, ON. This condo project features an exquisite collection of condos spreading across a beautiful building. This condo property for occupancy was completed in 2008.
Meticulously crafted by the designers, this property offers a new standard of living in Collingwood. Interested buyers can expect to find upgraded fixtures and elegant finishes in the building.
Spanning across the heart of West Hartford, the address 1-27 Waterside Ln is just moments away from major amenities. This address is also a short drive to a public transit system in Collingwood. As a result, this community of Waterside Lane Condos is ideal for all kinds of families.
So, don't miss out on this opportunity, contact realtors for independently verified details. For example, description, accurate price history, public records, listing for sale/rent, surrounding area, mortgage, brokerage, nearby homes & other such information.
Features and Amenities
Waterside Lane Condos at 1-27 Waterside Ln is a charming residential waterfront community with elegant condo units spread across multiple storeys buildings. Currently, the number of units is unknown. Buyers can expect to find modern interior features and quality finishes in each unit.
As a result, there will be a cathedral ceiling, ceramic tile, cable connected, a kitchen island and much more. The building also has plenty of amenities such as a private parking space, a great room, a security system and much more.
So, to identify prospective properties consumers may purchase a suite in Waterside Lane Condos in Collingwood, register with a broker. Explore data relating to price range, sold listings, money and much more!
Location and Neighbourhood
Waterside Lane Condos is ideally located at 1-27 Waterside Ln, Collingwood, ON. Residents will find major schools, entertainment, shopping and other amenities nearby. The West Hartford area has plenty of dining options such as Iron Skillet Too and Freshii close to 1-27 Waterside Ln. Venture out a little, Starbucks at First Street is close to Waterside Lane Condos.
The groceries are available at Sobeys, Loblaws and other grocery stores that are near Waterside Lane Condos. The Collingwood Museum, Elmvale Jungle Zoo and other entertainment options are also a short distance away. In addition, Old Village (Legion) Park, Harbourview Park and Heritage Park are also available nearby.
So, to explore similar homes for sale, sold real estate displayed on the market, consumers personal non commercial use, MLS listing for sale and others, get in touch with us!
Accessibility and Highlights
Waterside Lane Condos sit amid the neighbourhood that has a walk score of 62 in the city of Collingwood. Regular transit riders will find the York Region Transit BusStop within a short drive away. Besides this, travelling to nearby cities would also be easy as major highways such as Highway 26 & others are nearby. Consequently, commuting would be hassle-free and easy.
About the Developer
The real estate developers behind this property of Waterside Lane Condos are unknown in Toronto.
So, contact real estate agents of Precondo to explore such properties for sale, new/sold listings for sale, purchasing price, listing tax and much more!
Request More Information Resale/Lofts
Instant Price List & Sales Info Package