Volta Lofts
| | |
| --- | --- |
| Address | 588 Annette Street, Toronto, ON |
| Maintenance Fees | |
| Developer | |
| Year Built | |
| Price Range | |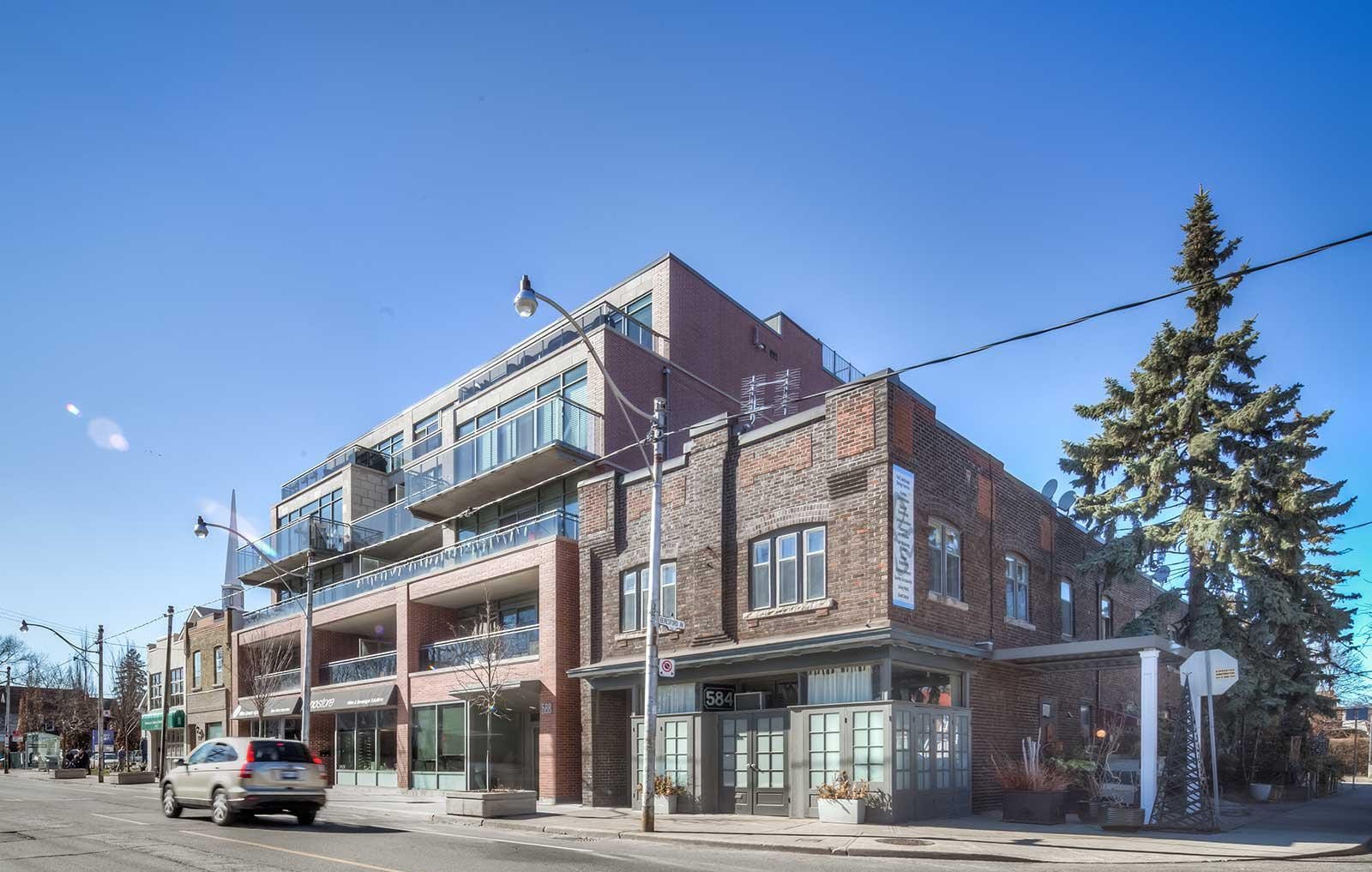 Volta Lofts Condominiums For Sale
About
The‌ Volta Lofts by Terra Firma Homes is a condo development at 588 Annette Street, Toronto, Ontario. This project offers one building of 5 storeys with 19 units. The construction of this property was completed in 2014.
The Volta lofts beautifully blend traditional and modern design elements. The place is named behind Alessandro Volta, the one which powered the TTC trolleys. People living at Volta lofts will love the available facilities and accessibility around.
There is a range of galleries, restaurants, and shops around. This Toronto building details storeys in a beautiful way. They perfectly amalgamate with the buildings neighbouring 588 Annette Street. The spaces on the ground floor have retail businesses. Thus, this Annette avenue comes with great Volta lofts values at 588 Annette St.
Get in touch with our contact agent and know more about the demographics details, Volta Lofts amenities, the sale and rent price of these lofts at 588 Annette.
Features and Amenities
The stunning Volta lofts 588 Annette St provides minimalist yet chic soft-loft style suites. However, the building, Volta lofts, offers just enough natural light into each of its condos. The smallest unit is 1,007 square feet, with the largest being 1,612 square feet.
Further, these condos for sale have one bedroom to a den with two bedrooms. Moreover, the suites have spacious terraces, stainless steel appliances, open kitchens with nine-foot ceilings. Equipped with trending design ideas, these progressive and fresh lofts have solar panels to increase energy efficiency.
So, it not only decreases the home maintenance cost but also reduces the carbon footprint. Thus, you can view Volta lofts location as a sustainable area.
Contact our real estate professionals to get details about the floor plans, sale or rent of condos in the nearby cities. If you go for "nearby listings search condos," you will not have any other condos as well-equipped as the lofts at 588 Annette.
Location and Neighbourhood
Located just behind High Park, residents will not have any problem moving around 588 Annette St. The transit score of 588 Annette St is 77. So, it is easier for anyone to travel to the neighbourhood from this street. Residents from the Volta Lofts will love the small town Bloor West Village & Runnymede.
This Runnymede – Bloor West Village neighbourhood has bicycle shops, falafel joints, independent business areas and even a zoo. The restaurant such as Westwood Grill Pan-Asian Cuisine offers different dim sum. You can also try gluten-free food at The Beet Organic Café and Market.
Additionally, if you love sports, you can try the 400 acres of green space. For entertainment, head to Humber Cinema. Have the most of the vibrant culture at Dundas Street West, just across the 588 Annette St Toronto.
Accessibility and Highlights
You can reach Bloor-Danforth subway line for Runnymede station in 15 minutes by walking. On the other hand, some streetcars take you from Annette St to the subway in 5 minutes during the winters. You can reach the Gardiner Expressway in no more than 10 minutes. The walk and bike scores are 77 and 67, respectively.
About the Developer
Terra Firma has a range of projects in Toronto. Some of its current projects in Toronto include Junction Factory and Indian Road.
Get in touch with our contact agent to have more information about the sale or rent-related details of condos in Toronto.