Village by the Lake Townhomes | 1235 Radom St
| | |
| --- | --- |
| Address | 1235 Radom St, Pickering, ON |
| Maintenance Fees | |
| Developer | |
| Year Built | |
| Price Range | |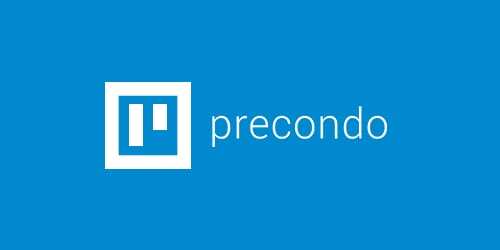 Village by the Lake Townhomes | 1235 Radom St Condominiums For Sale
About
Village by the Lake Townhomes is a townhouse development located at 1235 Radom St, Pickering, ON. This project houses a 2-storey building with a total of 100 condo townhome units. This real estate property for occupancy was completed in 1975.
Boasting a striking lifestyle, the Village by the Lake Townhomes has incredible sleek exteriors and modern interiors. Buyers can also expect to find upgraded top-of-the-line furnishings and high-end finishes in each unit.
Located in the Bay Ridges neighbourhood, people will also find numerous services, non-commercial purpose facilities & much more nearby. Moreover, major public transit options are also close to the Village by the Lake Townhomes.
So, for more price and sale-related details, contact us soon. For example, the market lease, unit sale price, maintenance fees, past market unit price & others. Interested buyers can also send us a request to get the web experience with subject photos & much more!
Features and Amenities
Village by the Lake at 1235 radom st is a beautiful community with modern townhomes in the heart of Bay Ridges in Pickering. As per the information provided, this property has a 2-storey tall building with 100 units.
Each unit also has plenty of upgraded features & premium finishes such as hardwood floors, countertops and much more. Besides unit fixtures, the building also has many amenities such as a party/meeting room, security system, underground parking, visitor parking, BBQ, rec room and outdoor pool.
So, interested buyers & sellers can contact us to purchase & sell a unit in Village by the Lake Townhomes. Also, explore the average list price, maintenance fees, average brokerage, units size, listings for sale/rent & much more!
Location and Neighbourhood
Village by the Lake Townhomes is situated at 1235 Radom St, Pickering, ON. With a walk score of 44, people will find a few amenities within walking distance. 1235 Radom Street is a few minutes away from Big M Burgers, Zeera By The Bay and Vis-à-Vis. Residents will also find Starbucks and other cafes close to 1235 Radom St in Bay Ridges.
The Bay Ridges neighbourhood also has plenty of green spaces such as Beachfront Park, Grand Valley Park and Rotary Frenchman's Bay West Park. For daily groceries, major grocery stores such as Loblaws, Food Basics and others are near Village by the Lake Townhomes. Families with kids will also find many schools such as Bayview Heights Public School and others around 1235 Radom St.
Accessibility and Highlights
The address 1235 Radom Street of Village by the Lake Townhomes highlights a transit score of 54 in Pickering. Regular transit riders will find TTC BusStop (STARSPRAY LOOP AT LAWRENCE AVE EAST) nearby in Bay Ridges. LE Lakeshore East at the Pickering GO stop is also a short walk away from 1235 Radom Street. As a result, residents will easily be able to travel around the city & nearby cities.
So, contact us for such information on average price range, new listings for sale/rent and other price & sale-related details!
About the Developer
The real estate professionals and property management of the Canadian Real Estate Association behind this property are unknown in Toronto.
So, contact Precondo to explore condos associated logos, condos trademarks, average price, condos building insurance, nearby developments in Pickering & much more!