Upper East Village Condos Condominiums For Sale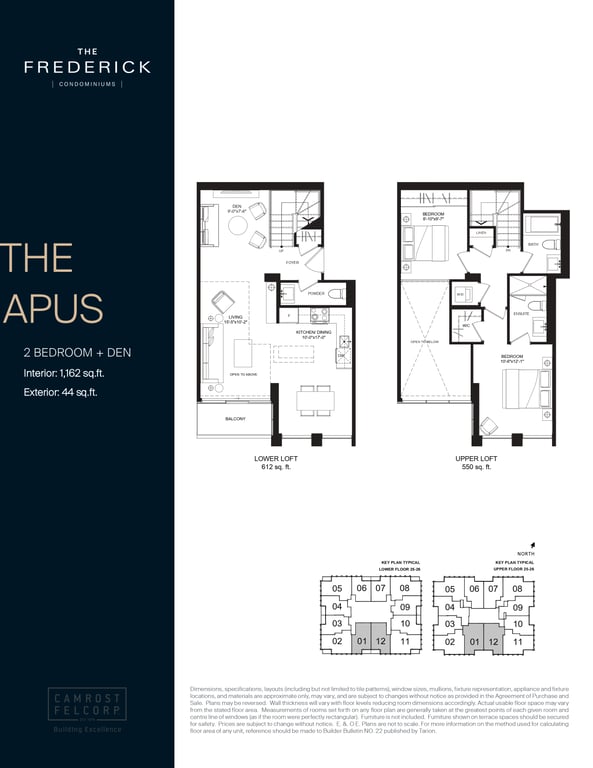 2512 (Skyloft Collection)
2.50 Bed
2.50 Bath
1162 sqft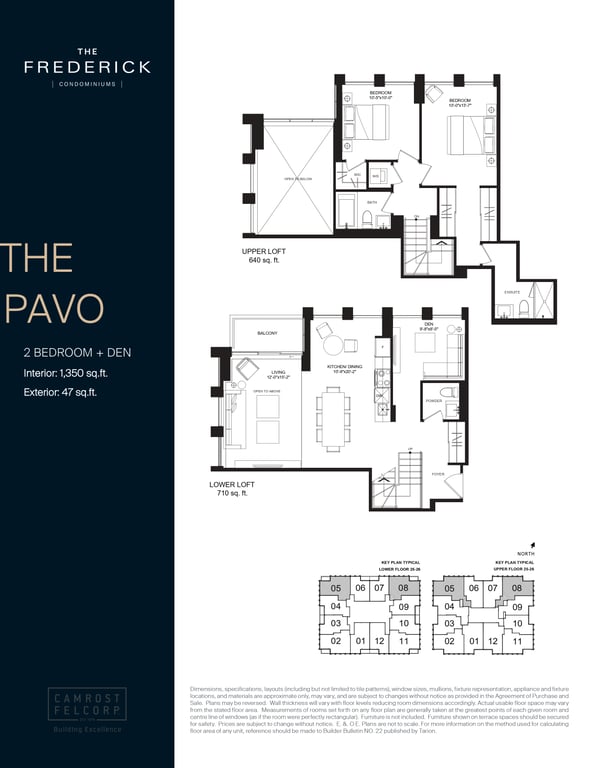 2508 (Skyloft Collection)
2.50 Bed
2.50 Bath
1350 sqft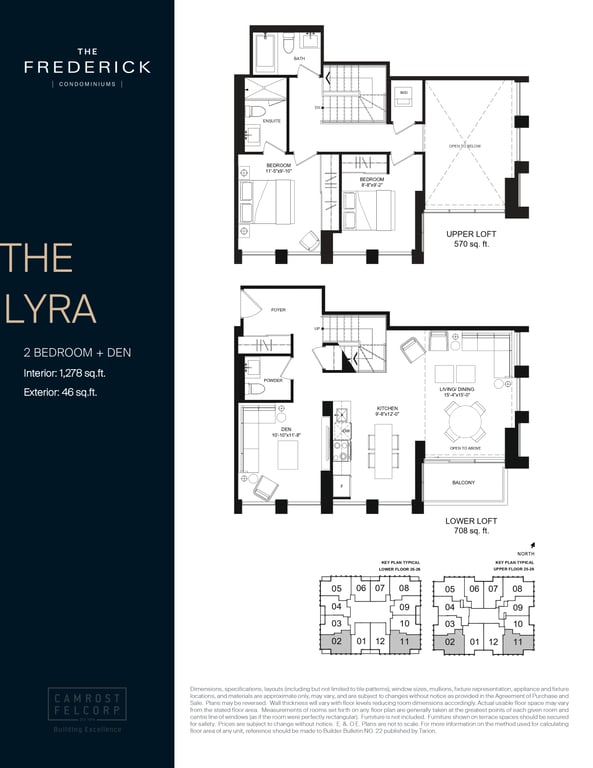 2511 (Skyloft Collection)
2.50 Bed
2.50 Bath
1278 sqft
0 Bed
1 Bath
385 sqft
About Upper East Village Condos Development
Upper East Village Condos is a new condo development by Diamondcorp and Camrost Felcorp, located at 939 Eglinton Ave E, Toronto, ON. Currently, in its public sales phase, this condo development will be available for occupancy by 2021 and feature three towers (18, 21, and 28 storeys each) containing a total of 784 residential units.
Located in a happening part of the city, the condos will offer a contemporary style living full of richness and luxury to its residents. The amenities that will be provided with the condos are going to be world-class, and each condo suite is quite spacious in area. Thus, the residents are sure to have an amazing, luxurious experience living in these elegant condos.
Both homebuyers, as well as investors, are highly anticipated for Upper East Village condos due to its promising developers and construction quality. Laird Station stop is also in planning at a walkable distance from the condos. It will enhance its market value even further by adding more convenience to the residents' lives staying there.
Features and Amenities
The stunning condos in North York at 939 Eglinton Avenue East will have units for residential, commercial, retail, and office purposes. There will be a total of 784 residential units across three towers. The development has plans for constructing towers of 18, 21, and 28 storeys.
The highest tower at Upper East Village Condos will rise to 99 meters in height. The IBI Group is the architect of the development, and the company has provided some stunning designs for this pre-construction condo.
The development will provide the residents with amenities such as indoor pool, social room with kitchen, fitness center, outdoor gardens with fire pits, children's playroom, pet wash, 24-hour concierge service, an outdoor terrace with BBQ. The condos at Upper East Village Condos are luxurious and will provide the residents with a modern and unique style of living.
The refined townhomes at Upper East Village Condos will provide the residents with a style of living that is convenient and charming. These modern condos come with amenities that will cater to everyone's requirements on a daily basis.
Location and Neighbourhood
Located at Eglinton Ave. & Brentcliffe Rd, the condos provide the residents with an ideal place to make a home. The neighborhood of Leaside has a walk score of 82 out of 100, which makes it convenient for the residents to complete most of the errands on foot. Near Upper East Village Condos, there is a 150-acre park, and the Sunnybrook Park will provide the residents with enough space to enjoy and relax. On one side of the condos, there are several spots for entertainment.
There are plenty of retail shops and services in the neighborhood. As a result, the residents can easily find all their daily requirements at a walking distance. The area still provides a small-town feel, but, one can easily find the perfect urban lifestyle here.
Moreover, just a few minutes away from Upper East Village Condos, there is a multi-million dollar project and contemporary towers, which will completely change the look of the neighborhood. The condos are located in a lush neighborhood, which is ideal for families with kids.
The area nearby has plenty of parks, recreation centers, schools, and convenient transportation options. Leaside neighborhood is one of the top 10 neighborhoods of Toronto. The Leaside Memorial Community Gardens feature an indoor swimming pool, curling rink, a large auditorium, two ice rinks, and many more attractions.
There is a Serena Gundy Park which is located just on the north-east corner of Leaside. Residents can relax and spend some quality time here. Trace Manes Park is another option which is just south of Leaside. It also has a Tennis Club with six tennis courts. Living at Upper East Village Condos will provide the residents with a complete lifestyle.
Accessibility and Highlights
The region has plenty of convenient transportation options. Thuis will provide the residents with an easy commute to all the major spots around Toronto. The location has a transit score of 74 out of 100. The condominiums in Toronto are located close to the upcoming Laird Station.
Once completed in 2022, this will serve the Eglinton Crosstown LRT . The transit system of the region will make it hassle-free and straightforward to travel throughout the GTA.
About The Developers
Camrost Felcorp and Diamondcorp are currently developing the Upper East Village Condos. Camrost Felcorp is one of the developers who has been constructing luxury condominiums around GTA. They take up high-end neighborhoods and build townhomes and condos that will provide a luxury feel to every resident.
Diamondcorp has a strong portfolio of condo developments around Toronto. They are into developing master-planned communities along with loft conversions. They have been providing a unique and urban lifestyle to a lot of residents. The collaboration of two modern developers will definitely result in one of the best developments in the Leaside neighborhood.
Reviews
No Reviwes Yet.
Be The First One To Submit Your Review
---
Sales Info
Parking Cost: $50,000
Storage Cost: $5,000
Deposit Structure:
5% on Signing
5% in 60 Days
5% in 180 Days
5% in 540 Days
International Deposit Structure:
10% on Signing
10% in 60 Days
10% in 180 Days
5% in 540 Days