Toronto's housing prices have rapidly appreciated into the "unaffordable" realm and a price adjustment is simply inevitable. It's official; Toronto is in a real estate and housing bubble. This is the headline that mainstream media has been using to sell ad space for the next ten years.
Here's the deal; prices haven't adjusted and they aren't going to adjust anytime soon without major external factors. If you're crossing your fingers waiting for the real estate market and Toronto housing bubble to burst so you can buy into the market at its slump, you'll soon find yourself priced entirely out of our market, especially in Toronto.
8 Factors Driving Up The Toronto Housing Price
Before we can come to the conclusion that there actually is a Toronto housing bubble, let's look at all the different factors driving up the housing prices.
1. Simple Supply and Demand Economics
Lack of supply and surging demand is likely the most substantial factor driving the "Toronto housing bubble".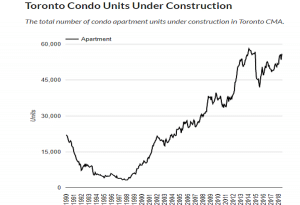 On the supply side, we have a lack of developable land and developers are hindered by endless red tape and legislation driving the profitability and feasibility of new condo builds down.
To make matters worse, many developers rely on financing their new condo builds. To do so, they're typically required to pre-sell 75 per cent of the units in the building.
This makes it inherently risky for developers to move too quickly or try to forge forward on multiple developments concurrently.
Furthermore, Toronto's real estate and condo development costs have nearly doubled in the past two years. The cost of glass, steel, and other building materials have surged, reducing the profitability of new builds and meaning that many condo developers who pre-sold their units prior to the increase in cost are netting significantly less profit than originally intended.
This makes it easier for developers to obtain financing. Reducing the amount of time and money it takes to get condo developments approved in Toronto are important steps to increase supply but making those changes today only helps us in four or five years time, when those developments are finally complete and taking occupancy.
2. Toronto is Rapidly Becoming a Tech Hub
Believe it; last year, Toronto saw 28,900 new tech jobs created. That's more tech jobs than San Francisco, Seattle, and Washington saw created last year combined. [1]
If the supply and demand crisis in our residential sector wasn't enough to convince you, the situation only gets better in our commercial space. As of 2019, Toronto has less commercial/office availability than New York or any city in North America for that matter.
Our booming tech scene is rapidly making commercial and office space unreachable for us "smaller" businesses, and there's not a whole lot of commercial space under construction. [2]
3. Google is Coming – Sidewalk Labs
After an extremely lengthy vetting process, Toronto's been officially chosen as the location of an extremely ambitious 'Smart City' planned and executed by Alphabet, Google's sister company.
In collaboration with local governing bodies, Alphabet is in the planning and approval phase of transforming Toronto's East Waterfront into a Utopian smart city with a mix of residential, commercial, and recreational spaces. This will also include the relocation of Google's Canadian HQ to the East Waterfront of Toronto.
I could go on and on about Sidewalk Labs and the incredible transformation the East Waterfront of Toronto will undergo but just know this, where Google goes, the rest of the Tech industry follows, and so does its money. Read more about the Sidewalk Labs redevelopment on Alphabet's official site here.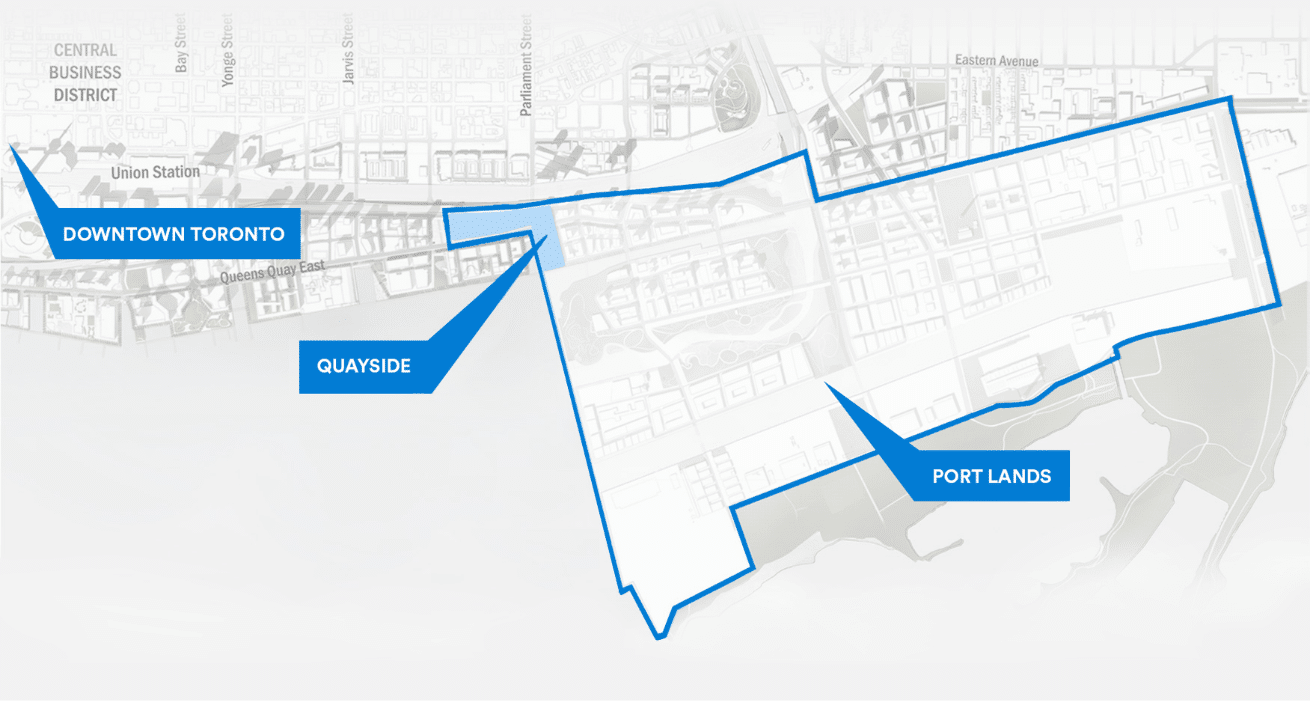 4. The Rental Housing Market in Toronto is Downright Terrifying
Toronto's residential vacancy rate is right at about 1 per cent, half that of Manhattan, and clocking in at 1/4 Chicago's. Condo units sitting unoccupied or unleased in Toronto simply isn't a thing. There's a huge demand for resale units, but there's a borderline crushing demand for rental units.
Bidding wars are now commonplace for rental units. You read that right, lease listings are regularly going for over asking and receiving multiple offers, often sight unseen.
There's even the occasional lease listing holding an offer date. More than ever before, condo hunting is becoming a daunting experience, regardless of if you're looking to lease or buy.
5. Toronto Is Still Pretty Affordable – We Have Plenty of Room to Grow
Is Toronto real estate overpriced? The answer to this question could affect how future investors react toward spending their hard-earned funds to this city.
The good news is that no, Toronto real estate is not necessarily overpriced. Toronto's real estate prices, as a whole, averages somewhere around $800 per square foot for condo sales. When you look at the core of Toronto and exclude the surrounding markets (Mississauga, North York, Vaughan, etc), you're looking at about $950-1050 per foot. For the purpose of round numbers, let's go with $1000 a foot.
Vancouver's condos are still more expensive than that. New York's condos come in at $1650 a foot, and well over $2000 a foot when you look at Manhattan exclusively. Hong Kong clocks in at an outrageous $3k+ per foot on average for their condos. You can compare the prices more using this chart, and it's obvious that Toronto's price per square foot is still much lower.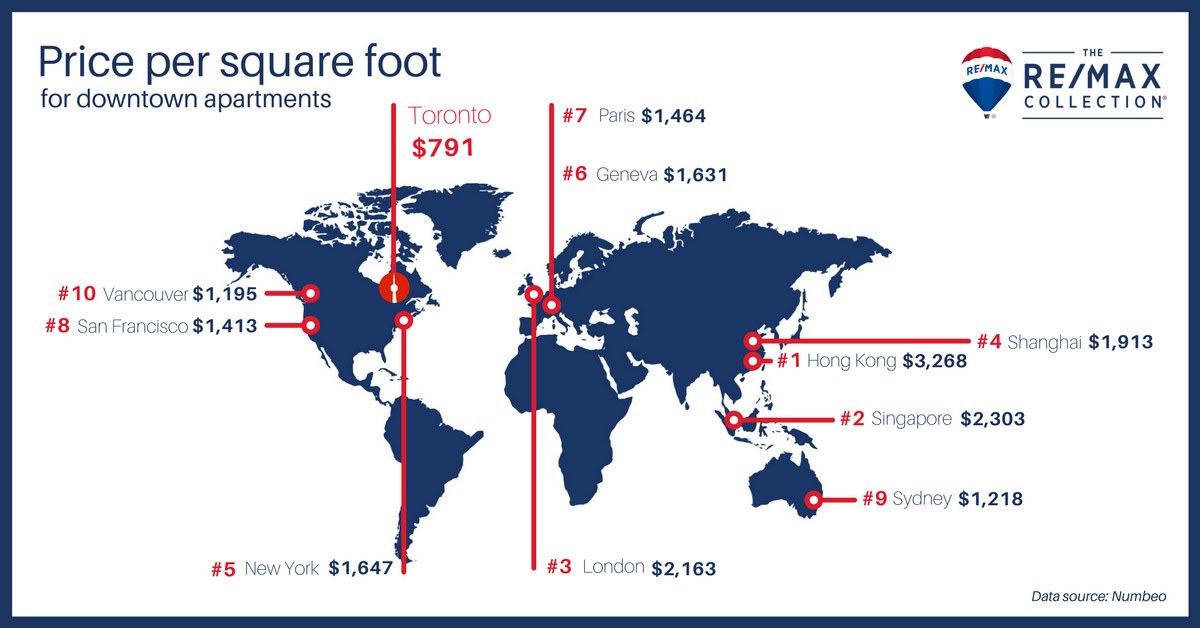 Toronto's finally on the map and we're becoming a noteworthy city. A city not heavily dependent on any one industry, and one of economic and social stability.
It's only natural that Toronto's real estate prices continue to climb. 30 per cent per year is not sustainable by any means, but I'd wager it'll be quite a few years before we see year-over-year appreciation dip into the single digits again.
Toronto's real estate rental market is equally affordable when you compare it to other noteworthy major metro areas around the world. According to PadMapper, the average 1 bedroom rent in the Toronto core is $2,080 per month, just slightly exceeding Vancouver's average of $2000/month.
Manhattan sits just north of $3,000 per month, and San Francisco comes in at $3,400 per month.
6. Many Toronto Condos Are Cash Flow Positive Investments at 20 Per Cent Down
Condos in Toronto are an incredible investment historically. There are few market segments in North America where a property will produce a neutral or positive cash flow with only 20 per cent down. Here's a quick cash-flow analysis on a real pre-construction condo purchase one of our clients made.
Toronto Condos has done incredibly well over the 20-year time period that the Toronto Real Estate Board has published reports for. The median price for a condo in C01 Toronto (Realtor Speak for Downtown) was $165,000 in 1997 up to $550,500 in 2017; that's a 247 per cent increase in twenty years or roughly 10 per cent per year after adjusting for inflation.
7. Our Government Relies Heavily on the Housing Market
The Land Transfer Tax in Toronto dwarfs revenues generated by Income Taxes. Simply, the government relies so heavily on our Housing Market that any changes it makes are very cautious and calculated ones.
Admittedly, it doesn't always feel as though they're being cautious with moves as rash and goofy as the "Fair Housing" plan, so maybe I'm giving a bit much credit here. Regardless, the numbers are pretty clear:
8. Months of Supply: We've Been in a Consistent Seller's Market for Years
Months of supply is arguably the most indicative metric of a given real estate market, certainly more indicative than median or average price increase. Months of supply is relatively simple; it's the absorption rate of any given type of real estate shown in time to sell if nothing new was listed.
For example, if we see 1,000 new listings in a month and 250 sales, we have an absorption rate of 4, which means that if nothing new is listed, at the current rate of housing demand, it will take 4 months for all real estate inventory to sell.
The Manhattan condo segment is sitting at 6 Months of Supply as of June 2018. Where are we? 1.55 Months of supply.
To most markets and segments in North America, anything as extreme as 2 months of supply or less would be considered an outlier and an anomaly. Downtown Toronto has had less than 2 months of supply since Q1 2016.
The few who buy into the "Toronto housing bubble" clutch their down payments waiting for that imaginary bubble to burst.
There's a common misconception that in a market this hot, us realtors are making money hand over first. The opposite couldn't be more true. In a market as hot as this, it takes significantly longer to close a deal, you repeatedly lose in multiple offer scenarios and clients get discouraged quickly. In a market this extreme, it becomes more important than ever to use a Realtor who knows the market in-and-out, because the listing price means next to nothing right now.
What Exactly is Toronto Housing Bubble?
In order to label Toronto's Housing Market as one that's in a 'housing bubble,' it's important to accurately depict exactly what Toronto housing bubble is. A housing bubble is an increase in demand, where there is an rapid growth in housing prices caused by an unjustified speculation period.
Generally speaking, the Toronto housing bubble is driven by an increase in demand based on external factors such as:
Low interest rates
High levels of investor speculation
Large amounts of foreign investing
Now that we're on the same page when we talk about the "housing bubble," let's see whether we're in the so called "Toronto housing bubble" era.
Is The So-Called "Toronto Housing Bubble" About to Burst?
Let's settle the debate on whether there is such thing as a Toronto housing bubble or not.
Here in Toronto, and Canada as a whole, it seems we often turn to 'foreign money' as the source of our sharp price increases. BC decided to impose a foreign buyer tax to attempt and slow the market, and sure enough, it caused a slight market slump.
In Toronto's local attempt to curb demand and slow the market to a healthy pace, we imposed the same foreign buyer tax in 2017 and it had no effect. Why? Simple; because foreign buyers only own 3.4 per cent of all residential properties in Toronto, and under 5 per cent in Vancouver.
To this day, I have clients ask me about the 'foreign buyers' who come in to pre-construction platinum sales events and buy up whole floors of units as much as I wish they did, those 'foreign buyer' clients simply don't exist.
The vast majority of the clients we have the pleasure to work with during pre-construction sales events are 98 per cent Canadian Citizens, and they buy one unit, not twelve.
If foreign buyers aren't the culprit, perhaps local speculation is. We have relatively low interest rates, and we have quite a bit of HELOC debt in Canada which bodes well for the "local investors are over-leveraged and spreading themselves thin" argument.
Counter point is pretty apparent below but we have very high home-ownership rates. A surprising amount of Torontonians own their primary residence rather than lease it, so local speculation isn't our primary driver either.
So, to answer the big question "When will Toronto real estate market crash?" It won't. There isn't a Toronto housing bubble, and the real estate market prices in major Canada cities like Toronto and Vancover are predicted to steadily increase in the next few years.

---
References
1. Financial Post, Toronto's booming tech scene is squeezing its existing supply of office space — and there's little relief in sight, retrieved from https://business.financialpost.com/real-estate/property-post/torontos-booming-tech-scene-is-squeezing-office-space-and-theres-little-relief-in-sight
2. Natalie Wong, Stefanie Marotta, Toronto beats San Francisco Bay area in new tech jobs, New York in 'talent,' survey finds, retrieved from https://www-thestar-com.cdn.ampproject.org/c/s/www.thestar.com/amp/business/technology/2018/07/24/toronto-beats-san-francisco-bay-area-in-new-tech-jobs-new-york-in-talent-survey-finds.html