The Taylor Lofts
| | |
| --- | --- |
| Address | 1238 Dundas Street East, Toronto, ON |
| Maintenance Fees | |
| Developer | |
| Year Built | |
| Price Range | |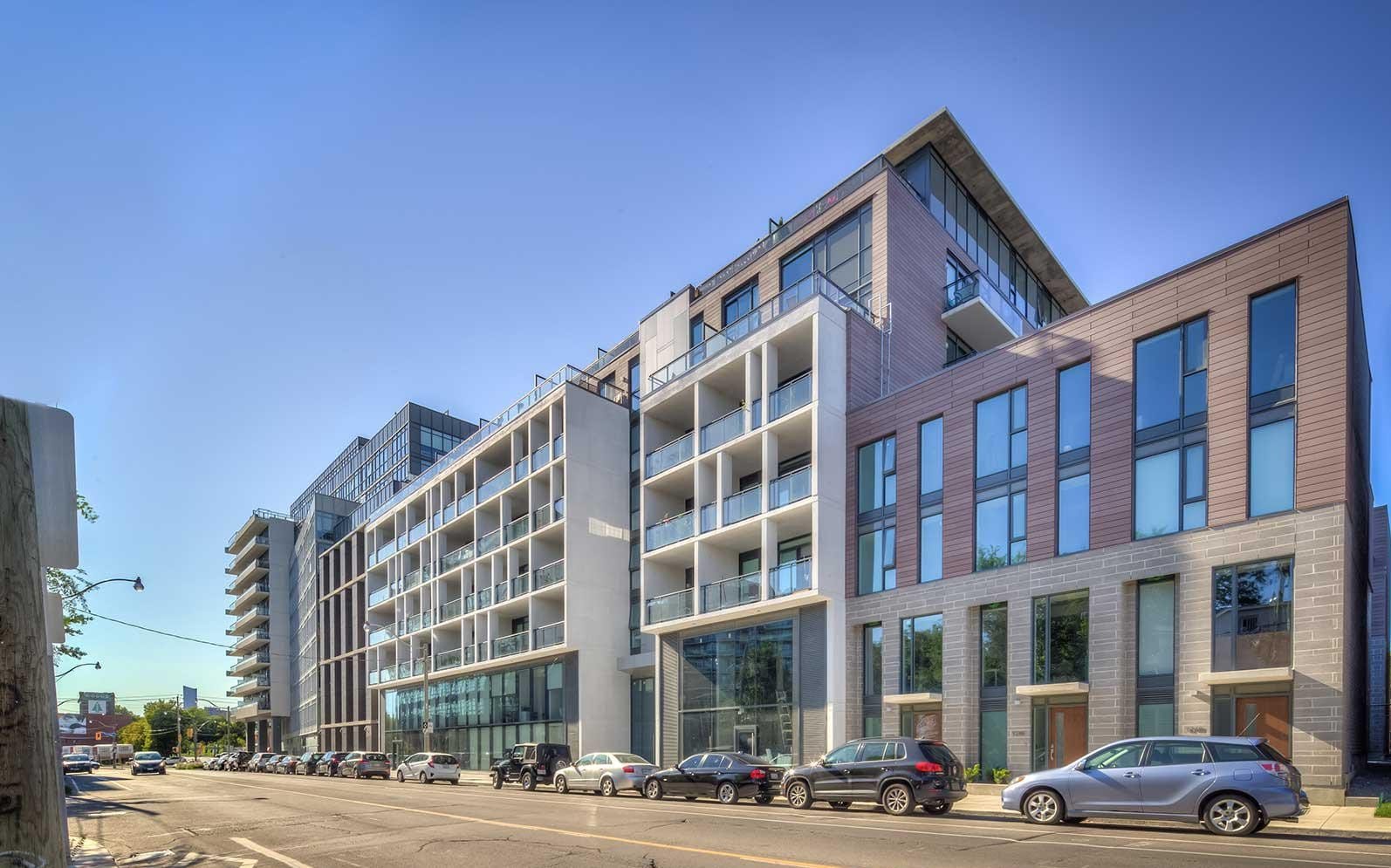 3 Images
About
The Taylor Lofts is a condo and townhouse development by Streetcar Developments, located at 1238 Dundas Street East, Toronto, ON. This project features a low-rise loft building of 5 storeys with a total of 96 units. This property for occupancy was completed in 2016.
Featuring stunning architecture, the Taylor Lofts certainly compliments the thriving energy of the neighbourhood. The developer has also proposed state-of-the-art features & sleek finishes. Sitting in the heart of Leslieville & South Riverdale neighbourhood, Taylor Lofts is an ideal living space for you.
As a result, the Taylor Lofts is close to plenty of stores, parks, schools, shopping centres, and much more.
Looking for more details on price, sales, rent & maintenance of this realty? Contact a sales agent or send us a request to get the price range, floor map, condos for sale, listings for rent, price per sqft, maintenance fees, average brokerage and other price & sale-related information!
Features and Amenities
The Taylor Lofts brings an elegant collection of loft-style condos near Carlaw Avenue and Dundas Street East in Toronto. Buyers will find 96 condo units spread across 5 floors. As per the plans, floor plans range from one to two-bedroom loft units. Also, the size of a unit varies from 400 sqft to 1899 sqft.
There will be nine-foot exposed concrete ceilings, hardwood floors, quartz countertops, stainless steel appliances and much more in each unit. Also, as per a unit map, each unit will either have large terraces or balconies.
The 5-storey building of the Taylor Lofts also has an incredible collection of amenities. The amenities include a courtyard, visitor parking, BBQ, security system & much more.
For further price & sale-related details on this property, contact a sales agent soon. Interested buyers can also send us a request to get the average price per sqft, maintenance fees, listings for sale/rent & much more!
Location and Neighbourhood
The Taylor Lofts is perfectly situated at 1238 Dundas Street East, Toronto, ON. A wide variety of dining, shopping, educational & entertainment options are available nearby.  Madame Levant and Popeyes Louisiana Kitchen are a few dining options near the Taylor Lofts.
1238 Dundas St E is also close to No Frills, Gerrard Square and Woodgreen Discount Pharmacy. Carlaw Parkette, Hideaway Park and other lush parklands are also near 1238 Dundas Street East.
Accessibility and Highlights
The Leslieville & South Riverdale location of the Taylor Lofts has earned an outstanding walk score of 97 & a transit score of 96. As a result, residents enjoy convenient access around the city with a smooth transit system available nearby.
Major TTC bus routes are available along Carlaw Avenue, Pape Avenue, and Dundas Street. 1238 Dundas St E is also close to Pape Subway Station. Motorists will also have direct access to Don Valley Parkway from 1238 Dundas St E.
About the Developer
Streetcar Developments is a successful developer with several years of building experience. They have earned a strong reputation for developing quality condo & townhouse communities. Thus far, they have developed numerous renowned buildings across Toronto, Ontario. They are also building Riverside Square, Harbour House and many more.
To explore more condos for sale/for rent around Toronto city, send us a request or contact an agent today!
Similar listings: