Sail Condos
| | |
| --- | --- |
| Address | 2933 Sheppard Avenue East, ‌Toronto,‌ ‌ON |
| Maintenance Fees | |
| Developer | |
| Year Built | |
| Price Range | |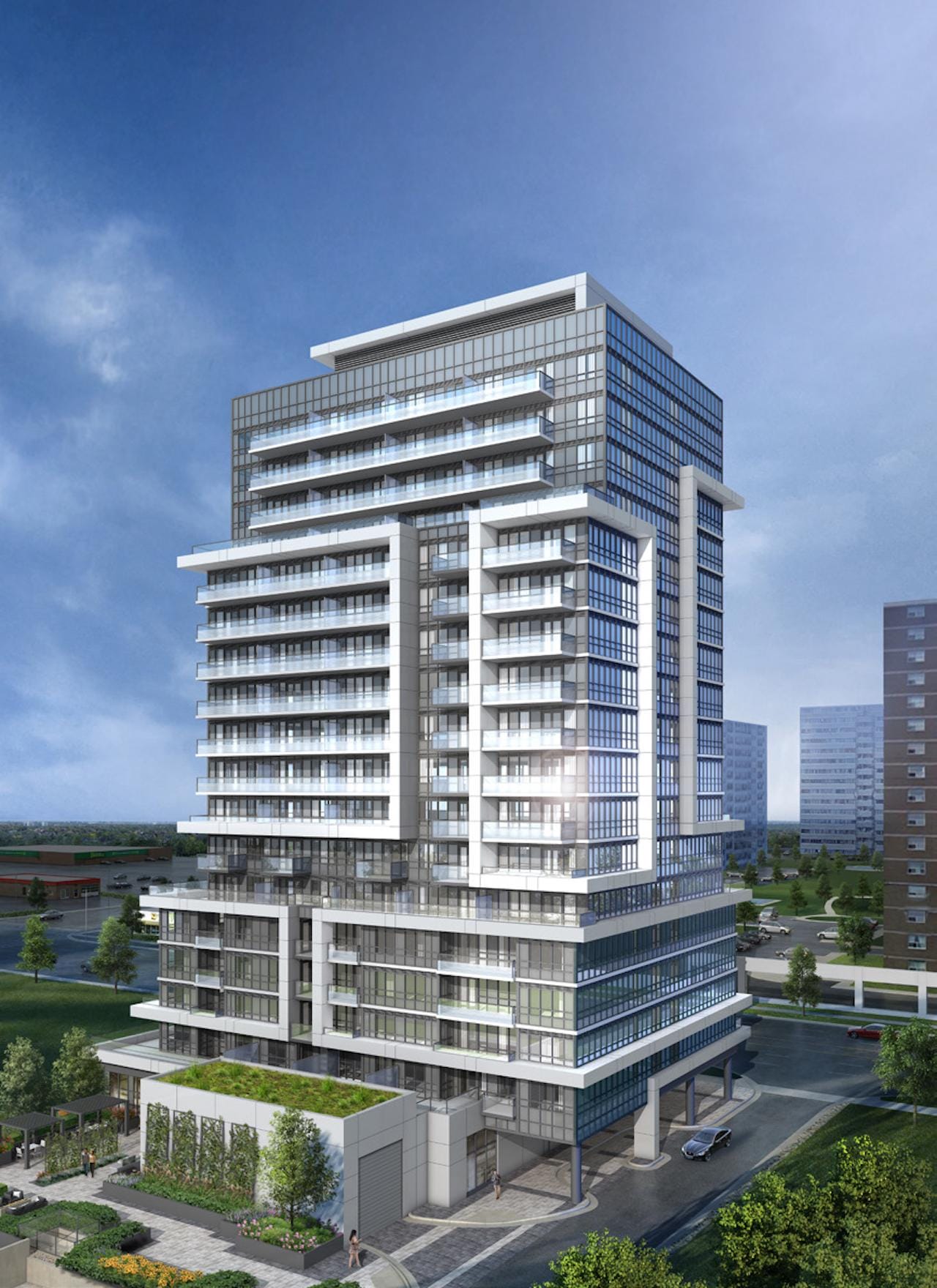 About
The‌ ‌Sail Condos ‌by‌ ‌Opearl Developments ‌located ‌at‌ ‌2933 Sheppard Avenue East, ‌Toronto,‌ ‌ON is‌ ‌a‌ new condo development.‌ ‌This‌ ‌project‌ ‌offers‌ ‌a‌ ‌high-rise‌ ‌building‌ ‌of‌ ‌18 ‌storeys‌ ‌with‌ ‌179 units.‌ ‌The‌ property ‌is currently under pre-construction and will be completed soon.
The‌ ‌Sail Condos has Icke Brochu Architects as its architect and Gordana Car Interior Design as its interior designer. This new preconstruction condo development will be constructed in the Sullivan neighborhood. So, buyers will have a sophisticated feel with an arching tower plus a glass exterior in this 2933 Sheppard Avenue East structure.
Contact our real estate experts to get complete details on Sail condominiums. Explore the unit price list, current market listings, average sale price per condo, rent per unit, condos history, condo completion date, floor plans, and much more.
Features and Amenities
The Sail Condos at 2933 Sheppard Avenue east will vary from 393 sqft to 1000 sqft. Concierge, Lounge, Party Room, Visitor Parking, Residential Parking, Fitness Centre, Bike storages, and Outdoor BBQ are some of the amenities of the Sail. However, further features and amenities of Sail Condos will be available shortly. Till then, stay in touch to get instant updates and platinum pricing benefits.
Send us a request to know more about this 2933 Sheppard Avenue East condominium. Get to know about the parking charges, monthly maintenance fees, unit pricing list, bedroom plans, and other sale-related details.
Location and Neighbourhood
Sail Condos will be close to local facilities, including schools, churches, and excellent transportation services. For instance, Fairview Mall and Shoppers Drug Mart will be within walking distance of this new development. Also, coffee lovers can have the best time at Coffee Time Donuts, Timothys, and Ten Ren's Tea.
Likewise, Bridlewood Park, Scarden Park, Parkway Forest Park, Stephen Leacock Park, and Lynedock Park are the nearby parks. Congee Phoenix Cuisine, Friendship Restaurant, Pizza Pizza are the best places to eat and drink. Brian PS, Fenside PS, and Muirhead PS are the closest schools from Sheppard Avenue East. Also, Food Depot Supermarket, and Food Basics are for groceries.
Accessibility and Highlights
2933 Sheppard Avenue East has an 80/100 walk and a 50/100 bike score. With such an excellent walk score, residents can effortlessly stroll for their daily conveniences in this area. Don Mills Subway Station is only a couple of miles away. Other nearby public transportation options include 167 Pharmacy North, 24 Victoria Park, 85 Sheppard East, 24 Woodbine Avenue, and 324 Victoria Park Night. Don Valley Parkway, and Highways 401/404 are all near 2933 Sheppard.
About the Developer
OPEARL Developments has a forty-year track record in China, having built over 20 high-rise housing complexes and 4 million sq ft of office properties, along with a retail mall. With the volume of progress that OPEARL has achieved in China, it is clear that they have a good grasp on project development. Sail Condos will be a remarkable project of the group in Toronto.
Are you interested in knowing about other condo developments in Toronto or nearby areas? Contact us today!