So you found a lovely condo in Toronto and almost ready to move in.
Price? Check.
Location? Perfect.
Amenities? Superb.
Living space? Love it.
But moving into a rental condo is not easy. You should probably have realized by now that it requires endless preparations. It is a consuming task, to say the least.
So before you delve into signing a lease or any legal agreement with your landlord, make sure to ask the necessary questions to help you make an informed decision.
And if you're the landlord, be definite with certain details about your tenant as well. After all, you don't want your property in the wrong hands.
Here's a list of critical questions a tenant must get answers to and another set that the landlord must ask when renting a condo in Toronto.
7 questions that the tenant must find answers to
#1 What kind of deposits and refundable fees are involved in renting the apartment?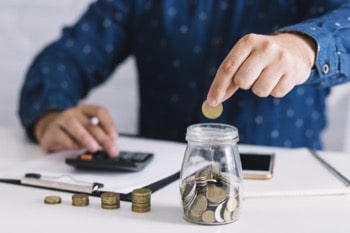 Renting an apartment or a condo involves a few more costs along with the monthly or yearly rent, such as a security deposit. Some state laws prohibit the owners from asking for it. However, some property owners ask for a non-refundable security deposit from those who are planning to move in.
Before signing the lease agreement for the condo, make sure you are aware of these costs. Do your research well about the different laws that stand in your area. This will help you in understanding if the owner is asking for a legitimate amount or not.
#2 What will be the cost of different utilities that I will be paying for?
Especially if you are planning to shift to an apartment, condo, or a townhouse, it won't be a standalone unit. There would be similar housing units in the neighborhood. These housing units are generally built as a community.
Therefore, there are interesting amenities that are a part of the community, as well.
Before you rent the condo, you should know if the extra costs will be levied upon you. That is, various maintenance costs are involved for different utilities. Look into it; will the owner be paying for them, or does the agreement say that you have to pay these charges.
Other utilities like electricity, water, etc. also need to be looked into. It is also essential to know about the insurance that has been done for the apartment.
#3 What is the application procedure as well as screening criteria for the unit?
Application procedure, as well as screening criteria, are the things that most of you usually end up guessing and assuming. You may or may not be wrong about your assumptions. However, taking an apartment on rent is a big step.
Therefore, it is always advised that you ask these questions to the owner of the condo you are planning to rent directly.
This way, you will get accurate and definite answers in lesser time. Ask the landlord to tell you the screening criteria upfront. This way, you will be able to set up your own expectations accordingly.
Ask if there are any additional application fees to be paid. In case the owner asks for a credit report as proof of your finances, ask them the criteria for making a judgment on the basis of that.
#4 What are the rent as well as late fee policies for the apartment?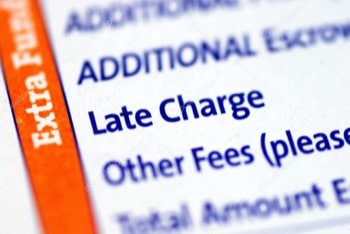 Firstly, you need to gather proper information about the lease duration that your owner is planning to opt for. These generally range from 1-3 years and might be different for different apartments.
Clarify this with the owner beforehand. The next thing to look out for is how often will you be asked to pay the rent. That is, do you have to pay it monthly, quarterly, half-yearly, or in some other manner.
Once these things are clear, and you wish to proceed, inquire about the modes of payment that are acceptable by the landlord for the rent payments.
Here's your quick tip: A good owner will always want to make it easy for you as well. So, he/she would ease it out and decide the mode considering your convenience as well. Also, avoid the owners who ask for the rent and other fees in forms of cash.
Generally, online payments are the ideal method to settle these fees, as they are convenient, secure, and thus, better.
The late fees penalty also exists. You should make sure that the late fee charges are reasonable.[1]
Also, avoid landlords with the idea of 'pay whenever you can.' This option might sound attractive but can lead to bad landlord-tenant relations later on.
#5 What is the procedure if I wish to renew the lease at a later point?
Changing houses can be a great pain and inconvenience. Leases are made so that the landlords can change tenants if they do not like them or vice versa.
But if the relations between you and the landlord are good, then there is no problem at both ends for renewing the lease.
It is always a wiser idea to have these conditions clear from the start. Some owners may plan to sell off the property later on or shift in the apartment themselves later.
Some owners also give the option of extending the lease month-to-month after the lease agreement is over. Contact them about it and ask about the terms properly.
#6 Who will be handling the maintenance and repairs of the apartment?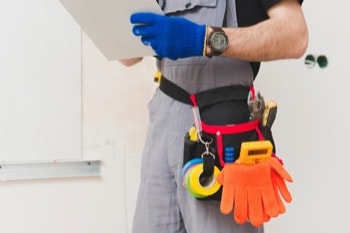 In a place like Toronto, maintenance and repair costs are also quite high. Ask this question upfront while discussing renting the condo. In case you don't really get a definite answer, it is a sign that your owner is not particular about it.
Thus, he/she might ignore your requests for the same at a later point. Ideally, the landlord must be responsible for the maintenance and repair cost of his property.
The current condition of the housing unit should also give you a better idea about the maintenance and repairs that's been done on the place.
#7 What comes inclusive in the place that you are planning to rent?
This is one of the most important questions to get an answer to.
There are some property owners who provide basic things like kitchen appliances, furniture, interior elements, parking, etc. along with the apartment. On the other hand, some do not provide anything at all, so the apartment is turned over to the renter bare.
Make sure you know what questions to ask when you rent the apartment. Some owners add the value of certain amenities (i.e. parking space, furniture, appliances, etc.) to the rental payment.
Ask what's included in the rental rate, and get a better picture of whether the condo is worth its price or not.
7 questions that a landlord must clarify with a potential tenant
#1 How much is the renter's income?
Your tenant's income information is a crucial thing. You, as the landlord, have spent a huge amount on making that property investment. Naturally, you want to make sure that you get your ROI through the monthly rental fee. The first verification for them starts with his/her financial status. It is alright to ask the potential one about his/her income. Knowing the income status will give you a better idea about whether the person renting the condo would be able to pay the rent for the apartment periodically or not.
No landlord would want to rent his apartment to an irresponsible occupant.[2]
#2 How many people are planning to occupy the condo?
As the owner of the condo, it is better that you know exactly who will be staying in the apartment you are giving out on rent.
In fact, it is advisable to ask for specifics like name, age, and occupational details (if applicable) for all the individuals who would be living in the condo.
It is important to know things like whether a family or a group of friends would be occupying the condo, or how many cars they use, or how much parking space do they need. Knowing these details is vital because once the lease is signed, you are going to be legally associated with them in some manner.
Therefore, you must know for certain that the people you are renting the unit to are safe and authorized. You're practically inviting them to live in your place, so you don't want them disrespecting and not taking care of it.
#3 Are there any references that you can get from the tenants?
One of the main screening criteria should be the tenants' past record in other renting units. So, you should ask them if they have any references or recommendations from the past landlords that they have had.
In case they do, and you can verify it, it is definitely a positive point. This would give you more assurance about them. That is, if they would keep your condo properly and be good for the place.
#4 When would the tenant like to move in?
Knowing the occupancy details is essential. For instance, if the tenant is planning to occupy the unit at a later stage, it is going to hamper the rent that you will be getting from them. That's going to have an impact on your personal and business finances as well. Also, depending on their occupancy dates, you will have to look into getting the repairs done and making the apartment ready for occupancy. You would have to get the painting done for the apartment. And, you might have to look into the furnishings ad other finishing aspects, which can take some time.
#5 Will any pets be occupying the apartment?
There are some landlords who are okay with pets living in their unit.
However, some are not keen on having pets in the apartment. This could be for a number of reasons associated with the security policy of the community or locality the condo is in.
Or, it could simply be because you are concerned about the cleanliness of the unit you are planning to put out on rent.
Therefore, it is better to know the answer to this question in advance so that you can make the right choice of tenants.
#6 What are the concerns of the tenants before renting?
As the landlord, it is your duty to look for the agreement from the tenant's end as well. It is always a polite and good gesture to ask them if they have any concerns from their side. This could be related to leasing, staying facilities, payments, or any other things that might be of value to them.
As a good owner, you must look into their concerns and answer them as correctly and detailed as possible for you.
#7 Are the tenants willing to pay fines levied on them?
Lease agreements come with a lot of clauses. For your benefit and safety, there must be clauses about fines that will be levied on the tenants if they fail to make the payments associated with the condo on time.
Thus, the landlord must inform them about the same and ask them if they are okay with those conditions before signing a lease with them.
Final Thoughts
The 7 questions asked above from the tenant's side as well as the owner's side are very crucial. It is highly advisable to find answers to these questions in advance before making any kind of legal agreement.
Renting out a condo and taking a condo on rent are both big decisions that can have a huge impact on different aspects. Thus, both the tenant and the landlord should look into the details and all the possible factors involved before finalizing on anything.
Interesting in purchasing a condo instead? Head over to our homepage, where we have all the latest upcoming pre-construction condos in Canada.
---
Reference:
1 https://www.thebalancesmb.com/should-you-charge-a-late-fee-for-late-rent-payments-2124992
2 https://www.thebalancesmb.com/questions-for-prospective-tenants-2124996