Renting a property is not an easy task. You need to consider a plethora of factors. From deciding upon the tariff to the maintenance agreement between the property owner and tenant or the inclusion of pets in the rental agreement, etc. are some of the factors to be taken care of. A lot of homework and ample struggle is put into the process of renting out a property.
Finding the right person is also very important. This is mainly because, sometimes, a wrong tenant can damage your property or may not agree to your terms. With such people, even eviction becomes a Herculean task.
However, despite all the hard work, one of the easiest and fastest ways of earning some cash in the real estate business is buying and renting a residential property. Amongst the various property options available, renting a condo has its own pros, especially in Toronto. The most prominent advantage of all is that it is exceptionally cost-effective. Since most of the condos essentially have a property manager, there is a minimum hassle for its maintenance.
Apart from earning some cash, renting any apartment can benefit you in other ways as well. In case you have bought this property to be used in the future as your retirement home, keeping tenants would act as a way to maintain it until you plan to move in. Even if you are living in the same property, then leasing a single room can help you with a roommate, and you can avoid the feeling of being lonely!
Essential Points to Adhere to While Renting Your Condo
1. Follow the rules and regulations pertaining to condo rental
One of the first rules for renting condos in Toronto, Ontario, is to check whether it is allowed to give it out to tenants or not.
Along with the rent permission, it is also essential to keep in mind the various regulations associated with that condominium. Following all the rules and regulations becomes imperative for both, the tenant and you.
When considering leasing out, it is also essential to check the number of bedroom units allowed by the investors.
2. Study the real estate market
The way to lease your home or any building rapidly is to realize market worth tariffs and value your apartment, bedrooms, etc. as it needs to be. A local real estate agent realtor can set up a similar market investigation free of cost so as to set up an association with a landlord who may sell the property later.
Before renting out, it is of prime importance to study how much tariff can be realistically collected from your tenants.
Buying, selling and giving out any property on lease is a huge source of revenue. However, deciding upon a genuine and accurate tariff will ensure that your source of income becomes a permanent one.
The tariff mainly depends on how many bedrooms are being offered. Conferring to the Toronto Real Estate Board, the average monthly rents are as follows (for the year 2018):
3-bedroom apartment: $3679
2-bedroom apartment: $2944
1-bedroom apartment: $2196
Bachelor apartment: $1838
The rent decided upon can depend on multiple factors such as the location of the apartment and the facilities provided, such as the number of beds, parking space, parks, etc. Some tenants even look for excellent transportation facilities to the city and nearby spots.
You can do this individually by collecting as much information possible or with the help of an exceptional local real estate agent. The agent can help you analyze the market and decide what a general tariff trend persists in your neighborhood.
Read More: Toronto Housing Prices
3. Careful analysis of your expenses and investments
As a landlord, before deciding the tariff for a condo, you need to analyze the investments that you might put in continuously.
For instance, numerous factors such as electricity and other utility bills, property taxes, insurance policy, etc. need to take well into consideration.
Ideally, the amount collected from the tenant must cover all the expenses in addition to leaving you with some extra cash at the end of the month.
Therefore, it is essential to keep in mind such influences.
4. Check all the documents related to your condominium
The documents of your condo contain all details about the lease, restrictions, conditions, etc. that have been imposed by the members of the local apartment association in Toronto. Read the relevant information mentioned in the document cautiously in order to see whether leasing is permitted and, assuming this is the case, regardless of whether limitations apply.
5. Be aware of all the local laws and regulations
Research government and state reasonable lodging laws. Likewise, acclimate yourself with neighborhood laws. The Toronto city local administrative office can guide you through the legal matters.
Your town and district regulatory workplaces can disclose to you whether they direct rentals.
It is also important to find out about the nearby tenant and landlord laws, so you comprehend your privileges and obligations as a rental.
6. Modernize your insurance
The protection of your building is ultimately your responsibility. Some condominium insurance policy covers the condo and all its contents. However, there are chances that the policy can apply just to the proprietor of the building.
When considering investing in an insurance policy, keep in mind to invest in policies that cover various equipment as well. Some policies also take into account any harm or liability to protect on the occasion if somebody is hurt on your property.[1]
7. Take into consideration property management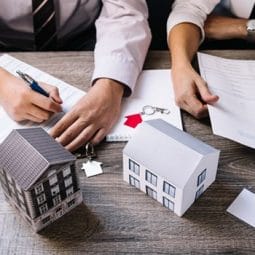 It is important to decide upon whether how the maintenance will be carried out for your condo.
It is an essential decision to be taken before deciding the deciding, as to whether the tenant will bear the expenses of the maintenance or you will handle all by yourself or will hire a professional property manager.
This is an important decision because the maintenance of the property can cost a hefty amount from them.
8. Tidy Up the Condo
Untidy and neglected upkeep can decrease the worth of your condo and make the apartment less appealing to well-qualified inhabitants, especially in the professional city like Toronto. It is always a great idea to hire a professional cleaner and home examiner to ensure that all the beds in each of your bedroom units, along with various other structures and frameworks, are in decent shape.
Likewise, renovate the condo, paint the walls, replace any damaged fixtures and counters. Also, change any discolored flooring with modern flooring for a condo. In addition, it also gives the property an exhaustive cleaning.
9. Publicize for tenants
Local newspapers and real estate agents can be taken well advantage of in order to publicize your condo in Toronto, Ontario.
As a landlord, you can also take the help of private advertisements, sell-out flyers in order to spread the word regarding renting your condo.In case you want to find tenants on your own, then you can use varied platforms.
These platforms have a random pool of prospective residents;
Therefore, it is very important to screen your tenants before coming to any conclusion properly.
Another popular website among landlords is Viewit.ca. This website charges a nominal 55$ per month to highlight your profile to prospective occupants.
10. Conduct a screening before renting out your condo
It is always advised that you should screen your tenants before renting out your condo. Sometimes in busy cities like Toronto, it becomes difficult to ascertain people. Ensure that each of your applications presents their credit reports. Always make sure to contact each reference of the potential tenant and check on their previous payment details in addition to their employment accounts and history.
Before finalizing, insist on meeting the tenant face to face and always trust your senses! In case you do not find the right candidate, charging an unobtrusive tariff can help remove unqualified tenants.
Keep in mind the following points to be requested from the tenant:
Recent credit check
Authorization of employment letter
The rent pertaining to first and last month
References
Keep in mind the following points to be requested on the rental application:
Information regarding any pets
Employment details of last many years
Information regarding the total number of occupants who will be residing in the apartment
Contact details of the previous landlord.
11. Always set up a lease or contract along with a rental application
Always contact an authentic Toronto real estate lawyer to set up a rental application and a proper contract with all terms and conditions agreed upon by the landlord as well as the tenant.[2]
The rental application can also be an effective and an additional technique to screen the tenants.
It also essential to keep in mind that the contract must guard you, your assets, and your possessions in addition to upholding the right of the tenant honestly and legally.
Laws and rights that every tenant must know
Having pets cannot be a reason for a landlord to dislodge any tenant. As a landlord, you can deny renting your property. However, it is better to always mention in the lease about your terms regarding pets.
Landlords are given the freedom to surge the tariff only once every year. The allowable tariff hike by the Ontario government is 2%.
The property owner has the right to access their property (during an emergency or with prior 24 hours' notice) in order to carry out maintenance or to show the property to prospective residents.
You cannot move back into your condominium during the term of the rent agreement. If the contract is renewed every month, then you must give at least a prior sixty days' notice in writing. You must also reimburse the tenant with one month's payment or offer them another satisfactory property.
In case you want to sell your property and if you do not have a valid lease, then you might not be able to evict the tenant. However, on the other hand, if you do have a valid lease, then you much give a prior sixty days' notice in writing.
Final Thoughts
Taking into crucial parameters such as tariff, condition of your property, location of the place, ease of availability of public transportation, along with prime locations, can help you get a tenant. Other factors, such as the nature of the tenant, past payment records, and employment history, should also be considered while renting!
With all the above-discussed checklist, you can now easily rent your condominium to the right candidate and earn some extra cash! With these specifications, renting your apartment will now be a cakewalk.
Did you enjoy this article? See Precondo's homepage for more information on properties for sale, rent and pre-construction properties.
---
REFERENCES:
1. https://www.ratehub.ca/blog/condo-insurance-what-it-does-and-doesnt-cover/.
2. https://www.lawyers.com/legal-info/real-estate/landlord-tenant-law/renting-or-leasing-a-condominium.html.