The real estate industry in Canada is currently booming, with lots of open positions available for real estate agents. These professionals are an important entity in any real estate transaction. They facilitate real estate transactions of different kinds.
For instance, it includes residential properties, commercial properties apart from undertaking property management, offering urban planning services and real estate appraisal services, and selling property of the other possibilities.
So, if you are looking ahead to providing any quality services, you need to complete certain formalities.
You should clear exams, get hands-on training and experience, and finally, obtain a license before officially becoming a real estate agent.
---
Basic Details to Obtain a License
Some basic criteria to obtain a license is that you should be 18 years old minimum at the time of obtaining it as well as a citizen of Canada.
Further, you should also have at least completed the 12th grade. Some provinces like Nova Scotia stipulate the minimum age to be 19 years.
1. Undertake the Licensing Examination
The first step or practical requirement for becoming a real estate professional in Canada is obtaining a real estate license. This can be done by undertaking the real estate licensing exam – a written exam.
A license helps identify real estate professionals from other individuals. It authenticates their dealings and practices.
But the realtor's exam for the license can be undertaken only by those who have completed a course in real estate. These are called pre-licensing courses and can be completed at the individual's own pace.
2. Take the Course
Different provinces of Canada have their own real estate council offering these courses. For instance, Prince Edward Island has its own licensing exam. This is conducted by the Prince Edward Island Real Estate Association (PEIREA).
Also, there is a local real estate board in many provinces. Though slightly different, each local board teaches the same basics.
3. Get a Sponsorship
Along with these courses, you also need a sponsorship from a brokerage house. Such sponsorship helps you give the exam. However, as part of the pre-licensing training, you are expected to do some research regarding work ethics, work style and principles on your own.
4. Articling
Finally, on clearing the exam, the candidate works with the same house that sponsored them.
This process is called articling (supervised practical training) and is the last step before you are ready to work as a licensed real agent or a licensed agent assistant.
---
Requirements to Enter the Industry
Let us talk more about the real estate agent's profile, and required qualifications to become a real estate agent or a realtor in Canada.
1. Education and Licensing Requirements
This differs from province to province in Canada. However, possessing the minimum educational qualifications and articling are core stipulations that are standard everywhere.
Nowadays, there are property-related courses available in colleges and universities (the latter offer graduate-level courses). But, in some provinces, you might need to undergo a particular type of education for the realtor.
Once you receive your real estate agent license, you can become a member of a large real estate organization in Canada. They are known as Canadian Real Estate Association (CREA).
This membership is a necessary step to work as a realtor. For a licensed real estate professional to be a member of the Canadian Real Estate Association CREA, you will have to meet certain criteria:
2. Adherence to the REALTOR Code
This code and following it is a kind of guarantee that the real estate agent (or rental agent/licensed agent assistant) will ensure all professional standards are met [1].
In addition, you will provide excellent quality of the services provided. This is an important feature to note before people begin to start a real estate career.
3. Sound Knowledge About the Real Estate Industry
Real estate professionals should prove that they have thorough, extensive, and in-depth knowledge about the real estate world. And, you should showcase it before becoming a member of the Canadian Real Estate Association.
This includes selling property or familiarizing any bank or lending institution.
It also extends to handling the mortgage division and mortgage banking, knowledge about lending institutions, and urban planning and land development.
4. Continuing Education
The real estate agent's knowledge, exposure, and professional training regarding various facets of real estate professionals need constant upgrades. Hence, real estate professionals should attend other secondary courses.
You should attend workshops and professional development programs. For instance, the New Brunswick Real Estate Association requires a Mandatory Continuing Education program for its realtors.
5. Staying Connected With Other Professionals
All realtors who are members of CREA have access to board MLS Systems. This system facilitates the exchange of information between buyers and sellers, helping agents sell homes.
---
Steps to Becoming a Successful Real Estate Agent
Now, let us look at the steps that you need to take in order to become a successful realtor.
1. Pre-licensing Course and Licensing Exam
We have already discussed the various courses that are available to help you become a real estate agent. A bachelor's degree, though preferable, is not actually a stipulation here, though.
The courses offered at the university level are graduate-level courses themselves.
So, career opportunities in this sector only would open up after fulfilling all licensing requirements.
2. A Brokerage Firm to Partner With and Obtain Pre-licensing Training
It is important to note that the training also includes partnering with brokers or the brokers' firms who sponsor your exam. You need to have some kind of professional or practical training before appearing for the exam and becoming a Canadian Real Estate Association member. Exposure to dealing with clients and selling property goes a long way in making you an effective real estate professional later on.
This is why most provincial regulators stipulate upon the individual getting some kind of practical experience. And, it stands true even before they have obtained the license.
3. Applying to the Securities Commission for Your License
Once you have successfully cleared the licensing exam, you need to apply to the Securities Commission. This will help you to obtain your license formally. You need to pay a specified license fee for the same.
The Securities Commission will carry out a background check on you as part of this procedure. This usually takes up to 1-2 days' time.
4. Completing Other Formalities to Function Effectively as a Licensed Real Estate Agent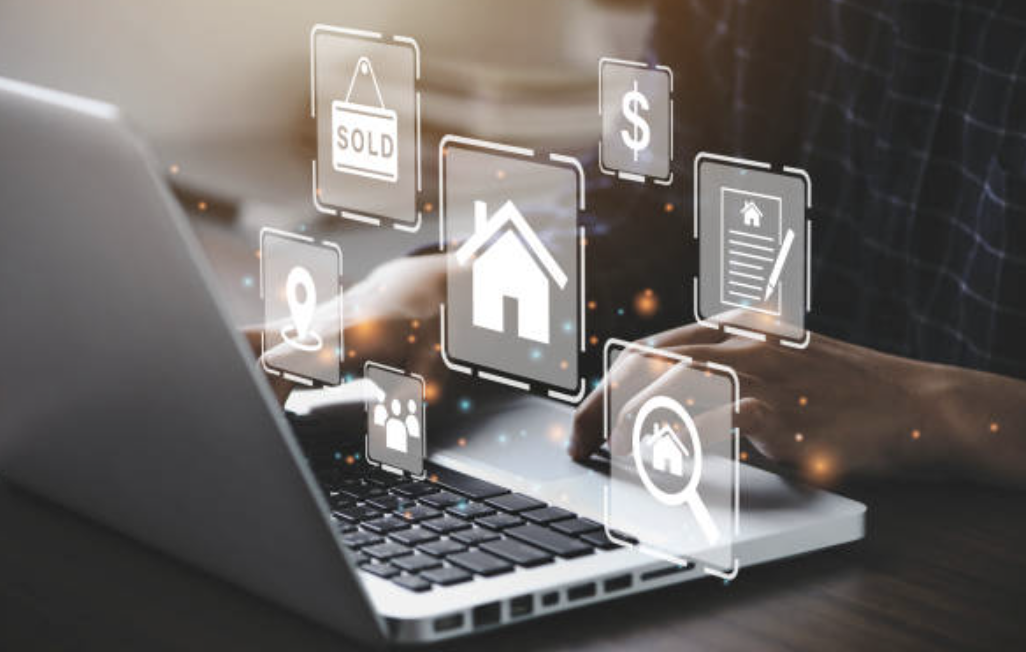 Before being able to work effectively as a realtor, there are some additional things to take care of. In order to be able to work at their convenience, real estate agents need to practice adjustability to a lot of things.
One of the most important things to consider is maintaining all relevant paperwork pertaining to the properties. Also, you will have to keep them up-to-date and pay various taxes and utility bills on time.
Additionally, if you are travelling to work or offering clients meals, you need to keep track of such expenses.
Moreover, you should maintain a record regarding the same. For example, you may spend on signages and associated logos like 'To rent' or 'Sold.'
You also need to spend on advertising through third parties. Maintaining a record and keeping track of such expenditure helps you and your real estate or brokerage firm leverage the same against brokerage rates and commissions.
---
Takeaway
To add to the above points, you'll need to be tech-savvy as the market agent to sell your homes online, answer emails and phone calls, and organize appointments with the bank, institutions, possible buyers, and sellers.
Also, you'll need a solid grasp of the industry, as well as the area and neighbourhood in which you work. In addition, you must know the architecture design and basic construction, and a working knowledge of the sector as it changes. So, choosing real estate as one of the career opportunities?
Want to become a real estate agent, a realtor, an office assistant in a local board or a property management company in British Columbia or any other province of Canada? Keep in mind these few high-level points.
For more information, contact the experts at PreCondo.