Ferndale Drive Condos
| | |
| --- | --- |
| Address | 235 Ferndale Dr S-245 Ferndale Dr S, Barrie, ON |
| Maintenance Fees | |
| Developer | |
| Year Built | |
| Price Range | |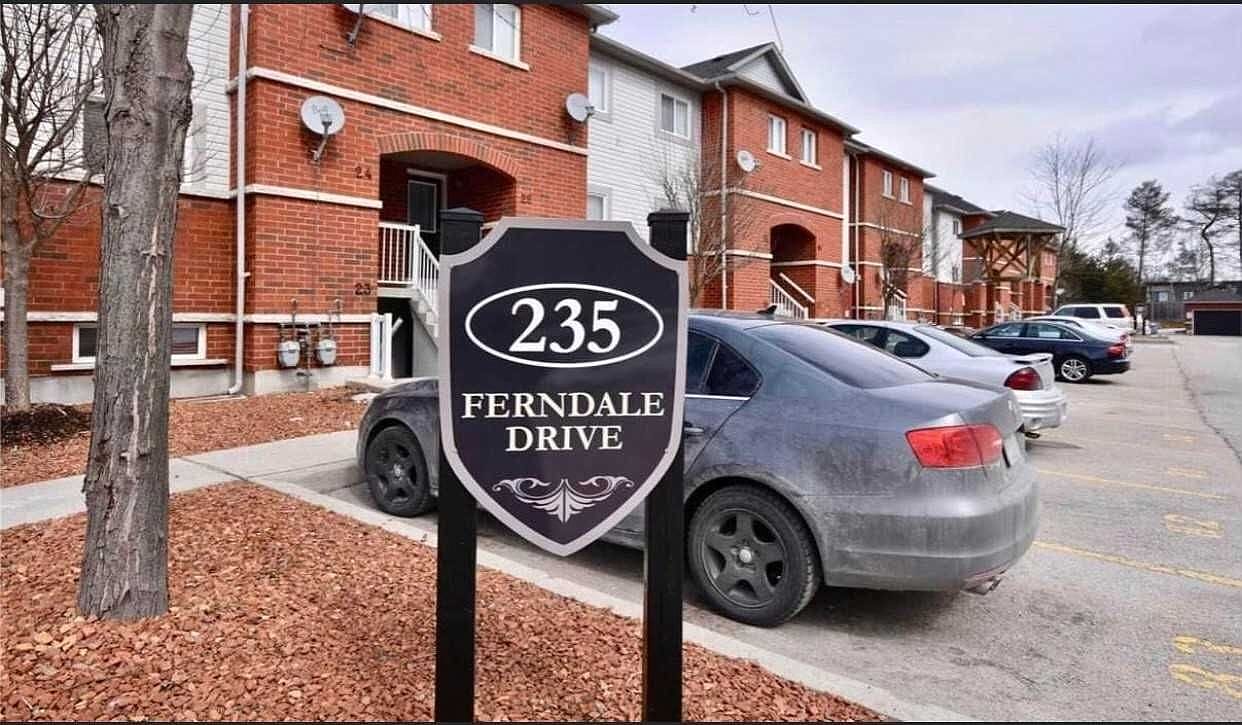 About
Ferndale Drive Condos is a condo development located at 235 Ferndale Dr S-245 Ferndale Dr S, Barrie, ON. This project features a low-rise tower of 2 storeys with a total of 210 condo units. This property for occupancy was completed in 2003.
Featuring high-end exteriors and interiors, this development offers a spacious living space with modern units in Barrie, Ontario. Each unit also has upgraded features, sleek finishes and modern fixtures.
Nestled amid the heart of Simcoe's Barrie neighbourhood, residents will find restaurants, a dining area, schools & others within walking distance. Also, many public transportation options are close to 235 Ferndale Dr S-245 Ferndale Dr S in Barrie.
So, to explore all the necessary price and sale-related details, contact agents soon. For example, suite rent, brokerage, nearby public transit, parking listing and much more.
Features and Amenities
Ferndale Drive Condos at 235-245 Ferndale Dr S is a beautiful community near the west of Ardagh Road & Ferndale Dr in Barrie. There are a total of 210 units in a 2-storey building.
Each suite will have spacious two bedrooms, cozy living & dining rooms and much more. Besides this, buyers can expect to find stunning modern finishes such as laminate flooring, appliances, air conditioning & others in each suite.
The building of Ferndale Drive Condos also has much space for both indoor and outdoor amenities. As per the plans, the amenities include visitor parking, a BBQ, a dining area, unit parking and much more.
So, to explore purchase, sale, and lease-related details, contact a realtor soon. For example, unit rent, unit listings for sale/rent, unit sale price and other sale-related details!
Location and Neighbourhood
Ferndale Drive Condos is primarily located at 235-245 Ferndale Dr S, Barrie, ON. With a walk score of 21, residents will find a few amenities close around 235 Ferndale Dr S & 245 Ferndale Drive South.
Looking for nearby grocery & essential shops? Food Basics and Remedy'sRx – Ferndale Pharmacy are a short distance away from 245 Ferndale Drive South. 245 Ferndale Dr S is also close to Sicilian Gourmet Pizza & Pasta, Poolhub & other restaurants.
This neighbourhood also has plenty of green spaces & parks around 235 Ferndale Dr South & 245 Ferndale Dr South. As a result, some nearby parks include Ferndale Park, Hosta Fever and Elizabeth Park.
Accessibility and Highlights
The locations of 235 Ferndale Dr S & 245 Ferndale Dr S have a transit score of 35 in Barrie. Consequently, the development of Ferndale Drive Condos is just moments away from a public transit system Bus Stop.
Commuters will also find public transportation including 7B BEAR CREEK and 2A DUNLOP within walking distance. In addition, car drivers will also have easy access to many highways and thoroughfares to reach nearby cities.
So, for further updates on the associated logos, suite rent, cooperative selling system, and other new condos in Barrie, contact us soon!
About the Developer
The real estate professionals who are members of the Canadian Real Estate Association (CREA) behind this community are unknown.
So, to identify professional services rendered by realtor members of CREA, suite rent, suite sale and other suite-related details, contact us!
Request More Information Resale/Lofts
Instant Price List & Sales Info Package