Earlscourt Condos Condominiums For Sale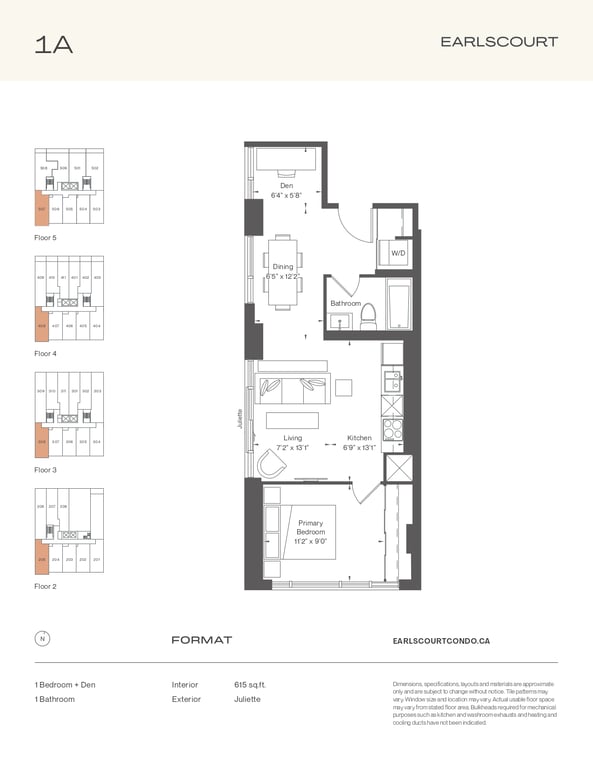 1.50 Bed
1 Bath
615 sqft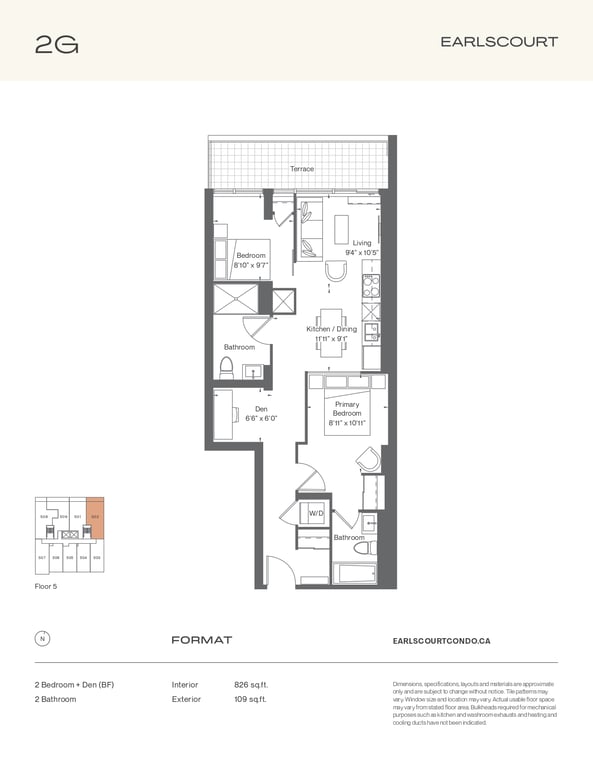 2.50 Bed
2 Bath
826 sqft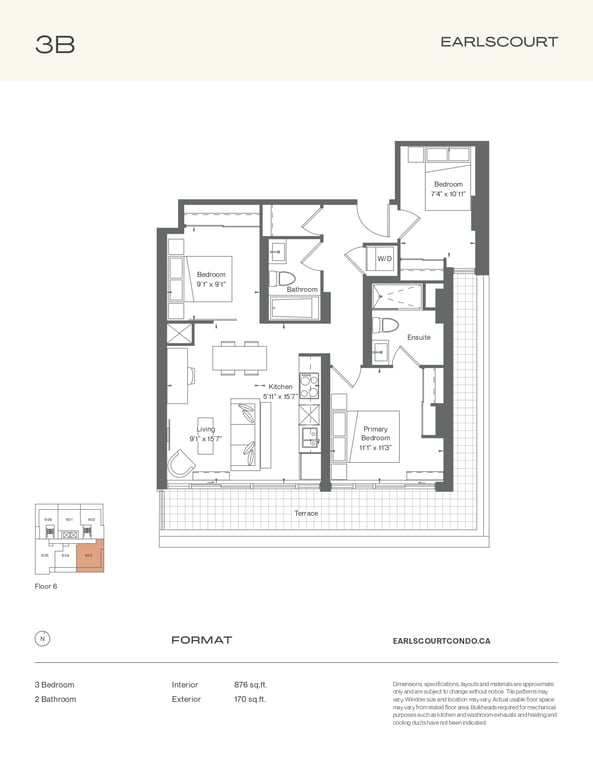 3 Bed
2 Bath
876 sqft
About Earlscourt Condos Development
Earlscourt Condos is a new condo development that is in its pre-construction phase by Format Group, located at 1478 Saint Clair Avenue West, Toronto, ON. This condo project will be featuring a high-rise building of 9 stories and a total of 55 units. The estimated date of occupancy for this condominium property is not yet known.
RAW Design is handling the exceptional architectural designs for the Earlscourt Condos in Toronto. This project be coming soon to the prime location between Mcroberts Avenue and Saint Clair Avenue West. Being one of the prime locations, this area has everything you require to live a convenient lifestyle. Moreover, this area also offers many beautiful places to explore and a smooth transit system within walking distance away.
Get in touch with our real estate professionals today to get the listings for sale, price list & much more!
Features and Amenities
Earlscourt Condos is a new condo project coming soon to the core of Downtown Toronto. With semi-detached buildings, buyers will find a 9-storey building with 55 condo units.
Earlscourt Condo in Toronto will be offering ample space for all kinds of indoor as well as outdoor amenities. Buyers can expect to find a fitness centre, indoor soccer field, outdoor skating rink and much more. Simply put, these condos are ideal for young professionals & growing families.
To get more the latest details on Earlscourt condos, contact us today! Get the list of amenities & facilities around this area with just a single click. Register today to know more!
Location and Neighbourhood
Earlscourt condos will be located at 1478 St Clair Ave W, Toronto, ON. With a walk score of 89, this neighbourhood has soccer fields, basketball courts, baseball diamond bocce court, fitness centres, local cafes, parks, green space areas, multiple tennis courts, recreational facilities and much more.
Many residents will find Toronto's busiest parks such as Earlscourt Park and the Off-Leash Dog Park close to 1478 St Clair Ave W. The Stock Yards Village Mall in the Stockyards District are also available for all your shopping needs. In addtion, the Joseph J Piccininni community centre is also a short walk away from St Clair Ave W.
To know more about Earlscourt Condo project and its selling status, send us a request soon! Get all details related to the pricing of Earlscourt Condo project today!
Accessibility and Highlights
With an excellent transit score of 77, the address 1478 St Clair Ave W is in a trasnit-friendly area of Toronto. There are various public transportation options such as Clair West Streetcar Line, Union Station and bus service nearby.
Davenport Road, Dufferin St, and Rogers Rd are the nearest bus lines. Clair Station & Yonge University Subway line are also available in Clair West Village. Drivers will also find two highways within a short drive. In addition, Allen Expressway is also accessible from south end of Eglinton West and Davenport Rd.
About the Developer
Format Group is a progressive team of developers of the Canadian Real Estate Association in Ontario. With a rich history, they have developed a variety of residential projects across the Greater Toronto Area.
Follow Precondo for more details!
Reviews
No Reviwes Yet.
Be The First One To Submit Your Review
---
Sales Info
Parking Cost: N/A
Storage Cost: N/A