Dunwest Condos Condominiums For Sale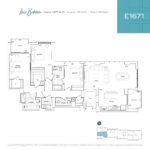 3 Bed
3 Bath
1671 sqft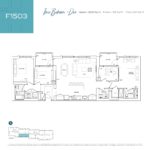 3.50 Bed
3 Bath
1503 sqft
About Dunwest Condos Development
Dunwest Condo is a new condo development in the pre construction phase by Greenpark Group, located at 509 Dundas Street West, Oakville, Ontario, Canada. The condo property will have a mid-rise tower of 8 floors and 153 residential units. The estimated completion date for Dunwest Condos is not yet decided.
These modern suites, along with lofts on the ground floor, will provide the ultimate luxury to the residents in New Oakville. Greenpark Condo will have several amenities to provide a convenient lifestyle to the residents. Even the design and architecture of the building will have modern design elements. These elegantly crafted condominiums at Dundas St W Oakville will have stunning interiors and architecture that will make it a standout development.
Located at Neyagawa and Dundas St W, the property will have several amenities and attractions around the region. This master-planned neighbourhood of New Oakville will provide multiple shops and restaurants as well around the area. New Oakville Dunwest is in close vicinity to a number of transit facilities as well. So, commuting around Oakville and to other regions in Ontario will be quick and hassle-free.
The Neyagawa Blvd is just a few minutes away from downtown Oakville. Living here will be of great convenience for every resident with close access to several basic necessities and entertainment options. The selling phase for New Oakville Dunwest Condos hasn't started yet. So, find out all the details regarding the prices, mortgage, date of occupancy, brokerage, and other pricing related information. Make sure you get all the necessary information about the realty at Dundas West before making a purchase. Contact a realtor or broker to find out the necessary information.
Features and Amenities
Dundas West Condos is a new mid-rise condo building that will have eight storeys. The property will feature 153 residential units with different floor plans and layouts. Dunwest Condos will have several amenities that will cater to all the requirements of different types of residents. The property will have a fitness room, rooftop lounge, games room, indoor pool, theatre room, family dining room, events centre, etc.
All of these indoor and outdoor amenities at Oakville Dunwest Condos will provide a luxury lifestyle to the residents. In fact, people will be able to live, enjoy, and stay fit at a single address with the lounge, fitness centre, etc. These condominiums will make great homes, especially for those who are single couples or people who are looking to start a new phase in life in a neighbourhood that has a lot to offer.
The exteriors of Dunwest Condos will have a façade with steel, glass, and brick. Moreover, the building will get a suave appearance from the grays that are dominating the color palate. A lot of information regarding the sizes of suites and other features of Dunwest Condos is yet to be released. However, we can expect modern designs along with branded appliances to provide a great urban living standard. Dunwest Condos is still in the pre construction phase, but once the sales begin, the prices of suites will start from $200,000. Contact a realtor or sales representative to find out more information about the property. Get to know the floor plans, prices of parking space, pricing of units, and other pricing related information.
Location and Neighbourhood
Dunwest Condos is located in the prestigious New Oakville neighborhood. There are several amenities around Neyagawa Blvd, which can be found within walking distance from Dunwest Condos. Moreover, the neighborhood of this new condo development by Greenpark at 509 Dundas St W will cater to all the basic necessities of the residents. There are multiple shops, restaurants, cafes, parks, supermarkets, etc. that are in close proximity.
Dundas Street West and Neyagawa Blvd are close to Oakville Trafalgar Memorial Hospital. There are a number of trails, golf courses, parks, etc. as well near Dunwest Condos. Moreover, being just a few minutes from downtown Oakville and the waterfront is going to be a major advantage. Located in one of the growing neighborhoods, there are several upcoming properties around Dunwest. Some of the parks close to Dunwest Condos include Neyagawa Park, Oak Park, Pine Glen Park, Oakville Waterfront Trail, and Bronte Heritage Waterfront Park. The development is close the Sheridan College as well.
Residents of Dunwest Condos will find shopping options such as UGG Australia, Grocery Stores, Oakville Smart Centre, Eddie Bauer Outlet, and HR2. With the nearby dining options such as Evviva, Truly Thai Cuisine, Marcello's Pizza, etc. residents will be able to enjoy all kinds of cuisines. All of these lifestyle amenities at Dunwest Condos will make living here a great opportunity for the residents. You can be a part of a growing neighborhood that has a vibrant culture along with ample green spaces around the area.
The walk score of the area is 67. So, most of the errands can be completed on foot from Dunwest. All these parks, restaurants, supermarkets, waterfront, and other attractions certainly makes Dunwest Condos a great investment opportunity.
Accessibility and Highlights
Dunwest Condos is located in one of the top locations of the city. Located at Dundas Street, there are three different bus routes that can be found close to Dunwest Condos. There is also the Cooksville GO Station, which is just 11 minutes from this property. So, transit throughout the city will be hassle-free for the residents of Dunwest Condos with easy access to the GO Station.
For the motorists, the property is close to Hwy 403. So, with direct access to GO Station Hwy 403, transit to any part of the city will be a breeze. Dunwest is also in close vicinity to QEW. About the Developer Greenpark Group is the real estate developer behind the construction of Dunwest. The developer is one of the largest builders in Canada. Moreover, the company has constructed several residential properties and other developments in neighborhoods around Ontario.
Since 1967, the company has been in the industry building state of the art and affordable properties. In fact, the builder has completed construction of more than 55,000 homes around the Greater Toronto Area. The main focus of the builder is on constructing modern developments that are ideal for families and people starting out.
In 2002, Greenpark Group made a shift towards construction of high-rise developments as well. Since then, it has brought some of the top communities to Canada. Some of the previous constructions by the group include Kleinburg Heights, Axiom Condos, The Rosewood, and South Tower at the Upper Village. The Greenpark Group also has a number of projects in the pre-construction phase. These include Tempo Condos, Charisma 2 On The Park, Charisma Condos, and 250 Front St E.
Stay tuned to Precondo.ca to find out more details regarding the Dunwest building.
Reviews
No Reviwes Yet.
Be The First One To Submit Your Review
---
Sales Info
Parking Cost: $10,000
Storage Cost: N/A