Finding tax a little taxing?
Here at Precondo, we'll break down everything you need to know about paying taxes on condos. After all, condo property tax is something you have to consider if you're planning on making a condo purchase in Toronto.
This article will focus on helping you understand property taxes and how they are calculated, so you won't just blindly pay the government an amount that you don't necessarily know what for.
Let's get into the details.
---
Condo Property Tax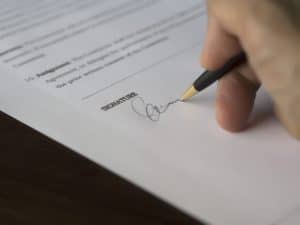 Various living expenses are included in the condominium fees. Condo fees typically include maintenance, landscaping, emergency repairs, and other building-related expenses. Nevertheless, it doesn't include property tax. Consequently, you will be required to pay property tax.
The property tax varies greatly based on location and other variables. It can vary throughout the Greater Toronto Area.
When you buy a new condo unit, it's not just the sales contract that you should be focusing on. What also needs considering is your property tax bill.
Every home will have individual property tax information that you may not be accustomed to if you've previously only rented.
What is this tax for, you may ask?
Just like the rest of our taxes, your condo property tax is used by the local government to maintain the needs and services of the community. These include services such as garbage collection and sanitation, fire protection, and maintenance of public spaces.
When it comes to tax rates, there's a shift depending on the area you purchase in. The lowest cost of property tax in the city of Toronto stands at 0.63551 percent. Orangeville is the highest at 1.40990 percent of the tax. Your property assessment will be able to shed light on the amount of tax you are likely to pay on your residential property.
Naturally, property taxes are a huge consideration for anyone looking to buy real estate in the city of Toronto. You can request and read the property tax documents as per your requirements. The property tax involved in the case of condos varies a lot depending on the location of the condo. For the Greater Toronto Area, property taxes vary based on the exact place of the development.
How Your Property Tax Bill Is Calculated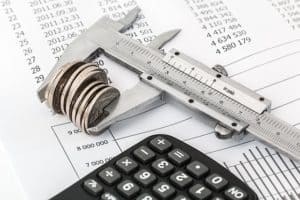 With higher home values, the property tax will decrease. In cities like Toronto, Markham, and even Richmond Hills, these locations have comparatively fewer tax rates.
In stark contrast, locations like Oshawa and Orangeville come with the lowest average home values. The tax bill rates here are very high owing to the developing communities.
The average home price in the city of Oshawa is about $585,000. It has a tax rate of 1.40690 percent. The annual property tax bill rounds up to $7,249. (1) In Richmond Hills, the average price of a home is twice as much at $1,033,754. Though, the property tax rate is much lower at 0.71760 percent.
To calculate property tax, simply multiply the assessed value of a property by the given tax rate. The property tax rate can vary depending on land use. This could be based on residential use and several other factors. Property taxes are set in accordance with the individual provinces and cities.
There can be many significant differences among the regional property tax rates. If you are trying to make a decision, you should keep in mind which province and territory you are choosing. There is some excellent advice on tax rates on the municipal property assessment corporation website.
You can also find further information about how property tax is calculated by watching the following video.
---
Other Taxes: Land Transfer Tax
As mentioned, buying a condo doesn't just end on the property contact and price. Apart from the condo property tax, the land transfer tax is also something you have to pay on top of your condo purchase. The land transfer tax is paid by everyone who agrees to purchase a property and should be paid within 30 days after the payment transaction of your property has been completed. (2)
There are varied land transfer taxes depending on the province that you are in. In cities like Toronto, property taxes also include an additional municipal tax. The residential property tax in Toronto stands close to 0.66 percent, according to the Bob Aaron firm.
The taxes are based on the assessed value of a home. You can find out more by undertaking a property assessment. The more desirable areas of the city of Toronto can significantly differ in terms of property taxes.
---
Benefits Of Owning A Condo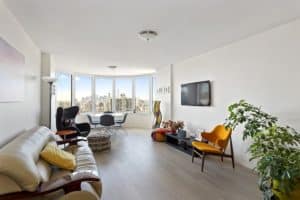 A condominium is essentially a multi-unit property that is sold as an individual unit. If you're looking to buy a new home, a condo has multiple benefits. One of the significant advantages of being a condo owner is not having to pay separate taxes for communal spaces. The value of your unit is sufficient to cover any taxes relevant to the common areas. Nevertheless, a few localities also assess taxes on common areas. In these instances, the condo association will settle the taxes on these common areas. This is in consideration of any upkeep or other fees residents must pay the association.
As per the Real Estate Journal, condo prices are rising at a slower rate compared with single-house properties. This makes them a more affordable choice for home buyers. While the market price is on the rise, you can still readily take advantage of the lower costs of condos. This includes a reduced property tax too.
Investors and buyers alike are heading towards buying condos. Even retirees are taking advantage of the good socializing conditions provided by condo communities. Plus, the facilities available in condominium developments are second to none. With amenities such as gyms, pools, and sports clubs, there's a lot to explore within a condo development.
Condos can be a perfect choice for high property values, along with being a vacation hotspot within an urban setting.
Compared to a single-home dwelling, you will partially own the common property. This means that some parts of your residence will be owned collectively by others.
However, as with all property ownership, there are some challenges that condo owners face. That's why it is so important to know your facts before you buy a condo.
---
Condo Property Tax: The Bottom Line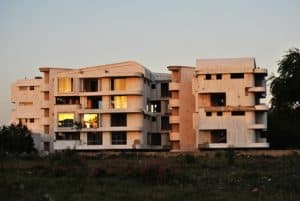 The property tax rate relies on the property's square footage and property.
For a large city like Toronto, the property tax is comparatively very low. However, there is a municipal land transfer tax and large developmental charges to consider.
Toronto is the primary residence for many working individuals living outside of the city. The tax bill treatment for such individuals differs based on non-residency terms. If you rent out your condo, it will be taxed under your personal income.
Keep in mind that principal residence exemption isn't allowed if you don't actually live in the property. This exemption means Canadian residents don't have to pay any capital gains on the increase in the assessed value of the whole property.
Year-round residential condos are something that you should consider as an investor or a new home buyer. It's vital that before you consider purchasing a condo, you look over all the details first. This also includes the costs (such as tax!) involved in purchasing.
You should also carry out a property assessment. To do this, you should consult the municipal property assessment corporation.
If you have any questions about tax rates when buying a condo, contact the Precondo team. Our friendly, experienced team in Toronto, Ontario, would be more than happy to assist you. Whether you have a question about the down payment or are planning to have single-family homes, contact our team.
---
References:
1. Dave Flaherty, Strong outlook for Durham housing market, retrieved from https://oshawaexpress.ca/strong-outlook-for-durham-housing-market/
2. Ontario Ministry of Finance, Land Transfer Tax, retrieved from https://www.fin.gov.on.ca/en/tax/ltt/