The Toronto housing market has seen a dramatic spike in the number of people buying condos. This is due to the attractive neighbourhoods of the city, which people are buying condos to both live and invest in.
Condos are easy to maintain compared to a house and offer some excellent lifestyle perks. However, before you sign on the dotted line and purchase a condo, there are a few things to consider first. The most basic of these factors include – the locality of the development, transport, interiors and amenities.
Of course, your budget also plays a huge part when investing in real estate. The final purchase price also includes your minimum down payment, which is crucial to secure your property. This is before you even mention mortgage rates.
In this article, we'll discuss everything you need to know about down payments for condos.
Minimum Down Payment Required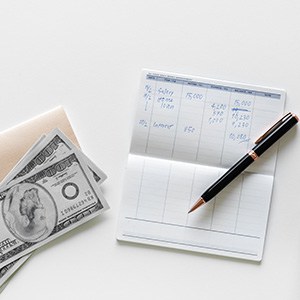 A minimum down payment is the amount of money that the home buyer needs to pay at the time of purchasing a home. The amount that you make as a down payment gets deducted from the total mortgage price of your condo. The remaining amount after deducting the down payment is covered by the mortgage.
The minimum down payment for a condo in Toronto will vary. It ultimately depends on the purchase price of the condominium unit that you wish to purchase. In Toronto, the location has a huge influence on the purchase price.
There is, however, something to suit all budgets with the right approach to your property search. Though, you may still need to save up to make it happen if you haven't been doing so already.
If you are either self-employed or have a poor credit score/history, the down payment amount for your condo might be higher. That's another reason why it's a good idea to save for at least the minimum down payment for the condo you're planning to buy. This would reduce your debts and hence, will be more beneficial for you.
Here's an estimate of the minimum down payment for a condo:
$500,000 or lesser: 5% of the total purchase price of the condo
$500,000 – $999,999: 5% of the initial $500,000 of the total purchase price and 10% of the remaining price above $500,000.
$1 million and above 20% of the total purchase price of the condo
When buying a condo in Toronto, you can easily work out the percentage you'll need to pay from the above price guide. Remember that your condo down payment will also determine the interest rate for the monthly mortgage payment.
It's a good idea to bookmark this page so you can always refer back to it if you're still in the process of browsing condos.
Home Buyers' Plan for Ease While Making Down Payments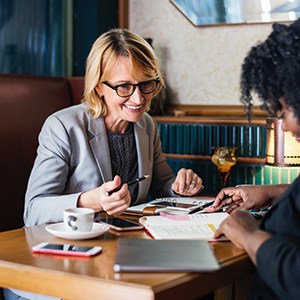 Need assistance with the amount you require for making the down payment for your Toronto condo? You might fit the eligibility criteria for the Home Buyers' Plan (HBP). This plan allows the individual to withdraw an amount of up to $25,000.[1]
The Home Buyers' Plan is completely tax-free and can be withdrawn from the Registered Retirement Savings Plan (RRSP) of the individual. This allowance is given to make it easier to pay the down payment or to qualify for the condo. You are given up to 15 years to make the repayments that you have withdrawn.
Things to consider before signing up for an HBP:
Timely repayments are essential
Will it affect your retirement savings?
Condos, like any piece of real estate, require careful thought and planning before you go ahead. You need to know that if you're not able to keep up with your condo repayments, it could result in large income taxes. Also, you tend to lose out on any growth while you are repaying the funds.
Mortgage Loan Insurance
Mortgage loan insurance acts as protection for your lender in case you cannot keep up with the mortgage repayments for your condo. It does not provide any protection to the individual. Sometimes, it is referred to as mortgage default insurance.
Commonly referred to as CMHC insurance, this insurance is required for mortgage down payments of less than 20% or between 5% and 19.9%.
In case your down payment is less than 20% of the purchase price of the condo that you're purchasing, you will have to take a mortgage default insurance.
An individual can't take up mortgage loan insurance if:
The condo's value is at $1 million or more.
The loan does not comply with the standards of the insurance company that the individual has picked.
Here are some condo insurance companies we recommend.
How Much Is Mortgage Loan Insurance?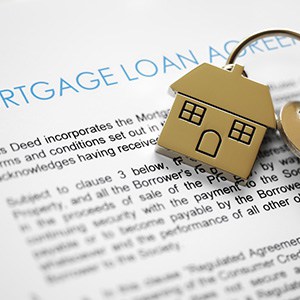 The range of mortgage loan insurance fees that you need to pay lies between 0.6% and 4.5%. This fee depends on the amount of down payment that's needed to secure your condo.
If your down payment is huge, the lesser the fee/premium of your mortgage loan insurance.
To cover your premium, you can pay the money as a part of your loan. Or, you can pay it in a lump sum. In this instance, you will have to pay the same interest rate for it as you will be paying for your overall loan.
When Should You Purchase The Condo?
Time is a top consideration for any large financial purchase, especially when it's going to be your home. If the minimum down payment that you are planning to make is less than 20% of the total purchase price of the condo, you might not be in the best financial position just yet.[2]
Remember that a minimum down payment is only the start of a long financial commitment after all. Living in a city such as Toronto may have higher living costs depending on the neighbourhood you choose for your new home.
In this case, you have two options. You can save money for a little longer and then purchase a condo. Or, you can purchase the condo instantly and borrow a larger sum of money.
Check out the few factors associated with both these options.
Option 1: Save for a Little Longer Before Buying A Condo
Saving means you'll pay the lesser interest rate on your new home.
You continue to pay rent (if any) for your existing accommodation.
The savings required would be higher as the real estate market will also rise as the years pass by.
There will always be a risk of you spending your savings on other things.
If you save, the risk of not being able to repay the loan reduces, as you will be borrowing a lesser amount.
You won't have to rely on

credit cards

to pay your deposit if you save first. This reduces potential credit card debt for a healthier bank account.
Option 2: Buy The Condo Now by Borrowing a Higher Amount
You will have to pay higher interest as the borrowing amount is higher.
There will be an increase in cost because buying insurance would be necessary. The high interest rate per month would mean higher

mortgage

premiums in general.
A positive here is that you can stop paying the rent of your current home and move into your condo sooner.  However, that holds only if your condo is for settlement.
You will get the condo for the purchase price that exists in the real estate market at present. There are always chances of price elevation as the years pass by.
There is always a big risk of you taking out more money than you will be able to repay to keep up with mortgage payments.
A Few Tips to Help You Save Better and Quicker for Your Down Payment
Set up monthly goals for saving and track the amount you can save in your bank account.
Create a habit of putting aside a certain amount in your account each month, as if you already own the property and are paying the mortgage.
Clear off any credit card debt. This way you'll have to pay lesser interest on your account and thus, have better savings to buy the condo and repay your

mortgage

.
You can save your work bonuses, tax refunds, as well as pay, raises to make a down payment for the condo.
The down payment amount for your condo will depend on various factors. You'll need to consider these in detail before you go ahead with buying your condo.
After the down payment, you'll then start mortgage repayments on your condo which is dependent on mortgage rates. Keep all these things in mind to ensure you can afford the total cost of the condo. The more you can save in advance, the easier paying the mortgage rate will be.
If you use a credit card to pay your minimum down payment, the amount will need to be repaid in full when your statement comes in to avoid debt. In general, credit cards can offer purchase security but should be used with caution, especially when looking to cover the price of the home.
The Government Of Canada also has a mortgage calculator. Mortgage payments for your home are typically spread over 25 years. Their calculator is a fantastic resource to check out to see how much you will need to repay each month for your mortgage payments over 25 years.
Need more information on how much a condo down payment is in Toronto? To get the latest news and info about pre-construction condo properties in the city of Toronto, visit our website Precondo.
---
References:
1 – https://www.canada.ca/en/revenue-agency/services/tax/individuals/topics/rrsps-related-plans/what-home-buyers-plan/participate-home-buyers-plan.html
2 – https://www.canada.ca/en/financial-consumer-agency/services/mortgages/down-payment.html