Hiring an interior designer is the foolproof way to go in designing your home. Let's admit it though, it can get crazy expensive.
So those who can't afford a designer go the DIY route with their favorite interior designing app for ideas and inspirations. A home design app can never replace a professional designer, but if you have budget considerations, it might do the trick.
We tried using some of the best interior design apps, and in this review, we'll let you know how they turned out.
---
1. Pinterest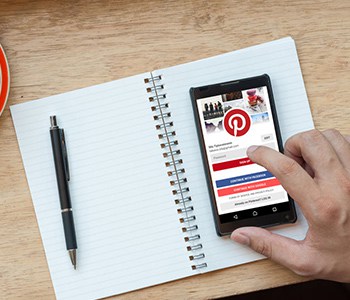 If you have just moved to your new home or are planning to renovate your house, I'm sure you've headed on to Pinterest one time or two.
There are so many great interior ideas on Pinterest and most users find themselves spending hours and hours scrolling down the app. It can get addicting.[1]
This design app allows you to search for room inspirations and interior design ideas. You can then save them to your own board where you can compile the designs that fancy you and create a mood board to whatever your home project is.
You can also take a photo of your design project and pin it to your board and share it to the Pinterest community for inspiration.
I used to create my mood boards the practical (and slightly drawn-out) way: ripping out pictures I liked from magazines and pasting them on to a board alongside swatches of different fabrics.

Although that method is not without its charms, today I've streamlined the process hugely by using the online service Pinterest: a super smart and speedy visual discovery tool that helps me put my boards together digitally. It saves a lot of time – and a lot of paper! – Carolyn Bailey, Good Housekeeping
---
2. Homestyler
As the name goes, Homestyler is your best friend when you're embarking on your interior designing journey. What this design app does is allows you to take a picture of the area you wish to see transformed into an innovative makeover and changes it into a virtual fitting room.
What you can do is change the colors of the walls and doors to see how well they are compatible with the furniture. You can scale your floor plan and adjust, remove, or add items and furniture such that they offer the exact touch you wish to see. Once on screen, you have fit the design right, you can start buying similar things and begin your makeover.
The app also has the latest trends in the interior design industry. You can find our various hacks, logs, and sample renovated spaces for inspiration. It's especially handy when you have no idea what designs make interior spaces more marketable and in-demand.
---
3. Wunderlist
You might be wondering why a to-do task is included in this list of interior design apps. We only have one goal here — to keep all your home decor ideas in one place.
When planning a home design for renovation, you can get overwhelmed with all the many ideas you want to implement. We've all been there, I know.
The Wunderlist app offers a platform where you can define all your functions into a creative space. You can make your list accessible not only to you but your clients, contractors, and other people you want to share your designs with.
You can break down your design plans into smaller to-dos so they're easier to track and you'll know exactly how the progress of your renovation goes. You can also take progress photos to see how the project would look like. It's great when you want to ensure clients that their projects are in good hands.
---
4. Houzz
Houzz is one of the most popular interior designing and architecture planning platforms in the USA and Canada. It offers three main features — finding the right interior for your home, discover new ideas for your homes, and hire interior professionals through the site.
Within the discovery section, there are thousands of modern and contemporary designs categorized by spaces such as kitchen, bedroom, restroom, balconies living room, offices and more. You set up your filters such as colors, floor plans, and other measurements and filter through a database of thousands of ideas from decor, furniture, and home or room setup. [2] For such an extensive interior design app, it's quite easy to use.
The purchase section offers a wide variety of interior goods and furniture at reasonable prices. You can choose your furniture from a diverse range of brands available on Houzz. Some of these products are on a sale price as compared to the most online marketplace.
Please check this video below to know more how you can utilize the Houzz app.
Houzz also connects you to seasoned interior designers from your town. You can simply enter your location and browse through portfolios and services of interior designers available. It can you also connect you to architects and construction specialists. In short, it is a 360-degree platform for design, decoration or renovation of any space.
---
Final Words
Looking for a new interior design project? Why not pick a condo? Check out Precondo for all the latest condos in Canada.
---
Reference:
1 https://www.elledecor.com/design-decorate/a5510/how-to-use-pinterest/
2 https://www.overstock.com/guides/contemporary-interior-design