Axiom Condos
| | |
| --- | --- |
| Address | 460 Adelaide Street East & 424 Adelaide St East, Toronto, ON |
| Maintenance Fees | |
| Developer | |
| Year Built | |
| Price Range | |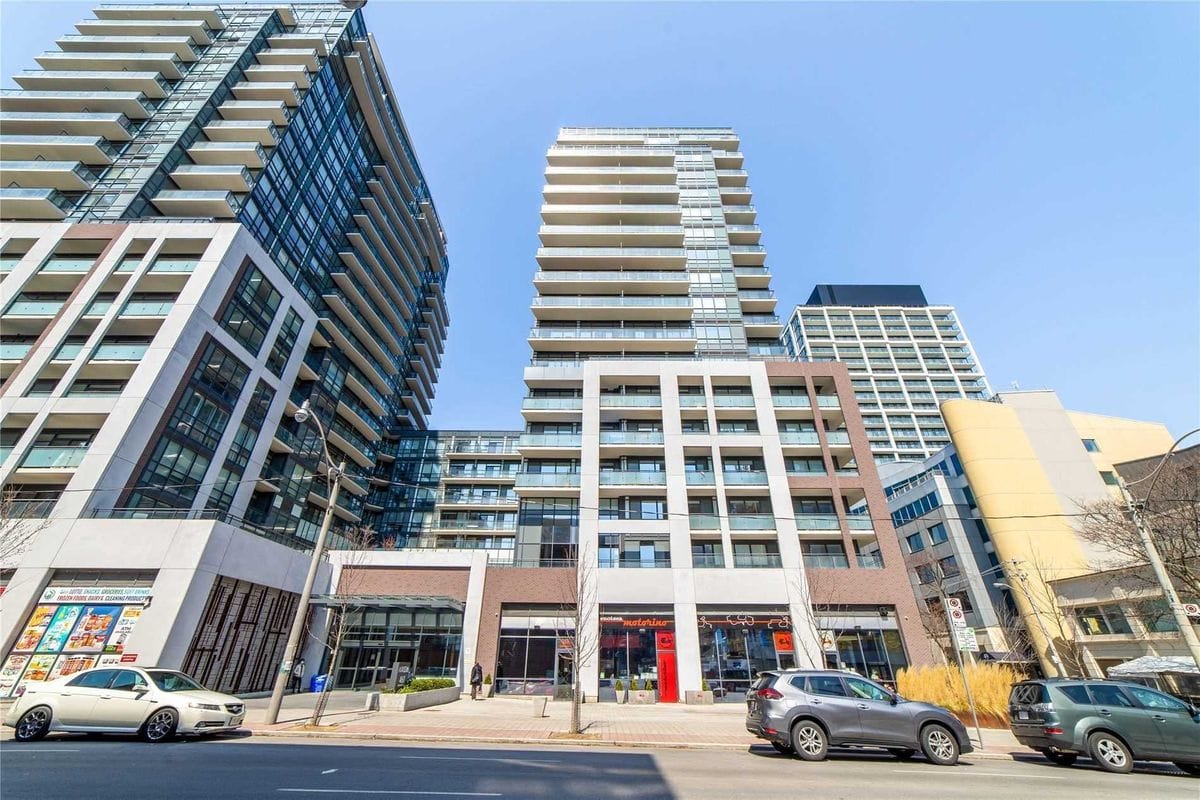 Axiom Condos Condominiums For Sale
About
Axiom Condos is a condo development that is located in the amazing area of 460 Adelaide Street East & 424 Adelaide St East, Toronto, ON. It is a development by Greenpark Homes. Also, this development of Axiom Condos features a high-rise building that is with a total of 20 stories and it also includes a number of 525 condo units. However, this development for occupancy was completed in the year 2017.
With the amazing architecture by Kirkor Architects, this development of Axiom Condos is among the most exceptional developments in this area. Also, this elegant architecture makes the interior and exterior of Axiom Condos amazing with fantastic textures and designs. Moreover, the interior of Axiom Condos gives a great shiny finish and great texture with many home appliances.
The area of 460 Adelaide St E & 424 Adelaide St E, Toronto, ON offers great access to many market places, shopping centres, retail stores, hospitals, pharmacies, schools, and others.
To gather more details about Toronto condos, register today! Also, know more about the architectural projects by Kirkor Architects! Send a request soon to know the current listings and convenient retail new listings! Get more details about Fieldgate Homes! Contact our brokerage agents for more realty confident statement! Buy and sell a wide array of condo property units! Know more about the sale and rent details easily!
Features and Amenities
The development of Axiom Condos at 460 Adelaide St E & 424 Adelaide St E, Toronto is among the amazing condo developments built in the year 2017. It features a 20-storey high-rise building with a total of 525 condo units. This development of Axiom Condos also provides sophisticated amenities to its residents.
Some of the amenities offered by Axiom Condos include underground parking, visitor parking, a common rooftop deck, a meeting room, a yoga studio, a party room, a fire pit, a water feature, a media room, a recreational room, guest suites, and others.
Also, these intelligently designed suites come with a two-bedroom and landscaped promenade with balconies offering expansive views. You can also get tiled bathrooms and kitchens with granite countertops, stainless steel appliances, and others.
To know more about the maintenance fees, lease unit, bona fide interest, sale and rent details, and more about Axiom Condos, send us a request soon! Get more details about the unparalleled investment opportunity of condos in Toronto, Ontario!
Location and Neighbourhood
The area of 460 Adelaide St E & 424 Adelaide St E, Toronto, Ontario offers a thoughtful combination of pedestrian-friendly character of residents. It also offers easy access to many parks including the Moss Park near Ontario Street level. Moreover, St Lawrence Market is the nearest market to this development.
Know more about the sale and rent of condo project unit in the city of Toronto! Get details about St Lawrence Market easily! Know more about St Lawrence and many nearby buildings!
Accessibility and Highlights
This area offers easy access to the nearest public transit facilities. The nearest Gardiner Expressway is within walking distance and connects all the nearby cities.
About the Developer
Greenpark Homes is the developer of this project. They are one of the amazing building companies in this area and developed many projects. Grab their latest development today!
Follow Precondo for more details!