928 Millwood Rd Condos
| | |
| --- | --- |
| Address | 928 Millwood Rd, Toronto, ON |
| Maintenance Fees | |
| Developer | |
| Year Built | |
| Price Range | |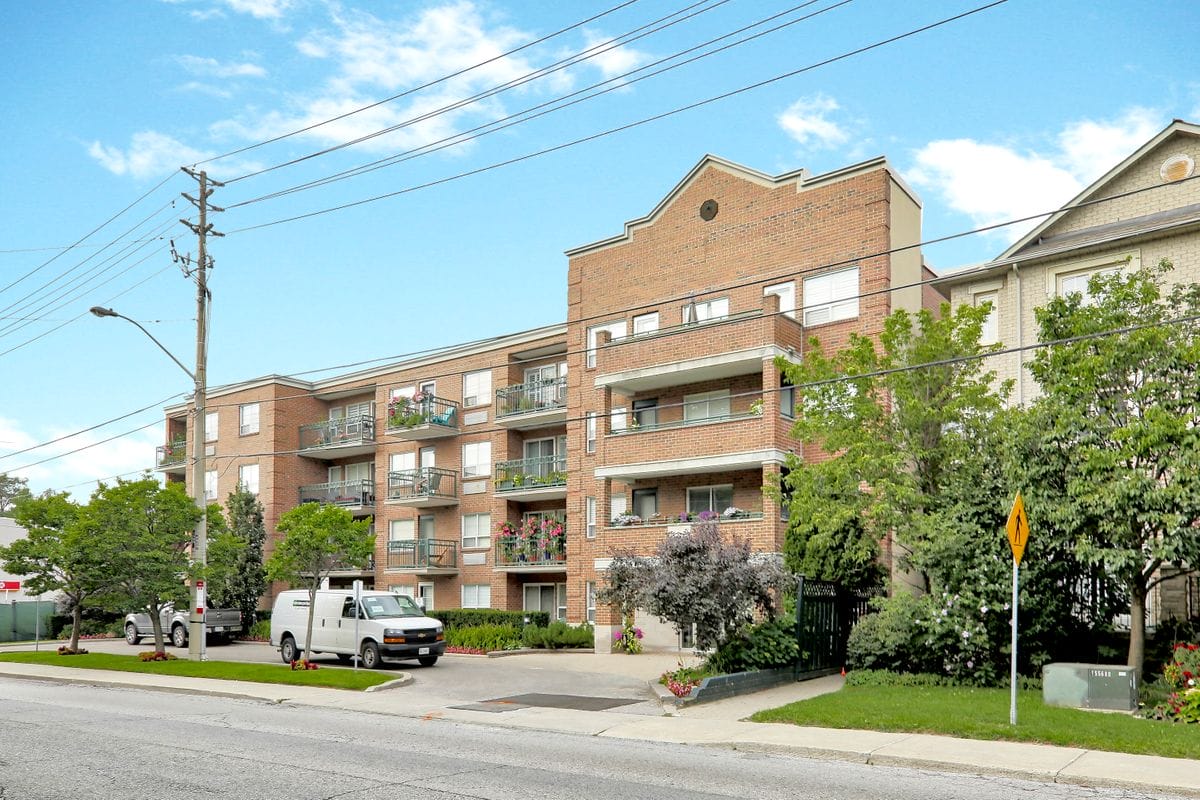 About
928 Millwood Rd Condos is a condo development by Intraurban Enterprises Inc, located at 928 Millwood Rd, Toronto, ON. This project houses a low-rise building of 4 storeys with a total of 35 condo units. This property for occupancy was completed in 1989.
Nestled amid Millwood Rd and Overlea Blvd intersection, this community features elegant designs while uplifting the beauty of the neighbourhood. Along with modern designs, residents will find many features & sleek designs in each condo unit. Moreover, residents living at 928 Millwood Road will find a plethora of local as well as luxurious facilities nearby.
So, to purchase a condo unit in this home realty of Toronto, contact our agent today. Explore the average market listing price, cooperative selling system, brokerage, new listings for sale/rent, lease report, trends, maintenance fees & other sale-related details!
Features and Amenities
928 Millwood Rd Condos offers a 4-storey building with 35 condo units in Canada. As per the proposed plans, interested buyers will find generous floor layouts varying from 624 to 1,200 sqft in size.
The condo units also have modern features such as sleek faucets, gleaming countertops, upgraded finishes & much more. Besides this, the building of 928 Millwood Rd Condos has many luxurious amenities for residents to enjoy. The building has a parking garage, party room, rooftop deck, visitor parking, terrace, meeting room and much more.
So, contact us & get all the price & sale-related details before purchasing a suite in this property of Toronto!
Location and Neighbourhood
928 Millwood Rd Condos is rising high at 928 Millwood Road in the Leaside Neighbourhood of Toronto. The real estate professionals have chosen this area as the location has a walk score of 82 in the city.
Residents living at 928 Millwood Rd will find many restaurants, shops, professional services, parks and much more. As a result, Tim Hortons, Millwood Melt and Bravo Pizza are some close options to 928 Millwood Rd. 928 Millwood Rd Condos is also close to Longo's, Shoppers Drug Mart and other local stores. This project is also just a short walk away from Ernest Thompson Seton Park, Moore Park Ravine and Chorley Park.
Accessibility and Highlights
The address 928 Millwood Road has a 7 on 10 transit score in the city. As a result, commuters of 928 Millwood Rd Condos will find Davisville Station and Millwood Rd at Randolph Rd TTC Busstop. Also, Don Valley Parkway is just a short drive away from 928 Millwood Rd using Don Mills Rd ramps.
Contact a realtor to explore the average price range, new listings for sale/rent and other price & sale-related details!
About the Developer
Intraurban Enterprises Inc was one of the leading privately-owned real estate members of the Canadian Real Estate Association. With several years of building excellence, they are responsible for a variety of buildings across Toronto, Ontario. Besides 928 Millwood Rd Condos, they have also built Henley Gardens in Toronto & nearby cities.
So, contact our agents to explore similar buildings, sold or new listings for sale/rent in Toronto, past twelve months sale history, rent price, average price, brokerage & much more!