RUSH Condos Condominiums For Sale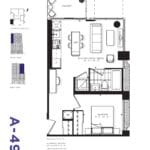 1 0
490 sqft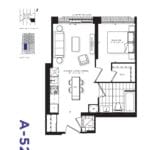 1 0
528 sqft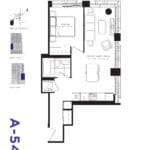 1 0
544 sqft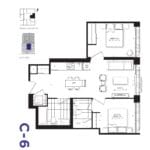 2 0
681 sqft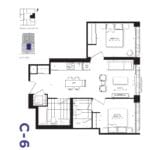 2.50 0
784 sqft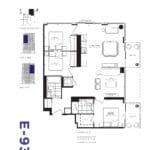 3 0
939 sqft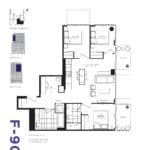 3.50 0
902 sqft
About RUSH Condos Development
520 Richmond Condos is a new condominium development by Alterra, that is situated in the heart of the fashion district on Augusta and Richmond St W. The condo's convenient location in Richmond, which runs parallel to King West (a neighborhood ranked twice by Vogue as the second-hippest) offers a life of pure convenience to prospective residents.
Buses, TTC subways, and streetcars are all available to residents. With some of Toronto's most exciting shopping destinations and entertainment venues, only a short walk away. Augusta takes you straight to the fabled Kensington Market, which features an array of elegant boutiques, fine diners, and convenient products and services that you may need.
Coupled with its convenient location, 520 Richmond Condos is expected to offer residents exclusive access to modern amenities, which include; a Wi-Fi lounge, a party room, a fitness room, a dining room with a terrace, and a chef kitchen.
RUSH Condos Amenities
520 Richmond St Condos was carefully designed by Quadrangle Architects to appeal to a wide array of residents. The Toronto condo development calls for a 13 story residence, boasting 108 units with retail space at the ground level. There will be a total of 50 one-bedroom units and 30 one-bedroom plus den units. Residents will also have the option to choose one of 17 two-bedroom units or one of the 11 three-bedroom units that are to be included at the condos.
Individuals with private vehicles will be able to utilize the parking lot, which will boast 36 parking spaces. For outdoor fun, residents will have a landscaped rooftop terrace at their disposal. From the outside, 520 Richmond St Condo will boast a stunning design that features symmetrical lines and a warm, yet modern, façade that blends well with the surrounding environment.
RUSH Location
520 Richmond St Condo will be located in the heart of downtown Toronto and will have a perfect walk and transit score of 100, due to its proximity to different streetcar lines. The development is less than 10 minutes away from the famous Financial District, which offers over 250,000 jobs to Torontonians. 520 Richmond Condo is also next to the alluring Fashion District as well. The area's strong historical roots make it appealing in many ways and it was the hotspot for the clothing and textile manufacturing industry in Canada in the early parts of the twentieth century. Today, there are still traces of manufacturing warehouses in the area, although many have been converted into art galleries, dinners, retail space, and residential units for individuals living in Toronto.
In recent years, many new condominiums have popped up in the area in addition to 520 Richmond Condo, offering ideal living conditions for young professionals and families; especially due to the close proximity to Chinatown, and the Entertainment District. The majority of the condos in King West are mid-rise residences, designed to complement the surroundings while providing ample residential space.
Residents will wait in anticipation for the completion of this elegant condominium in what is undoubtedly a premier location. The condominium will sit next to the intersection of Queen St West and Augusta Avenue at 520 Richmond Street. Many Torontonians will tell you that King West is one of the hippest neighborhoods in the city and it is sure to only get better as time goes by. From the most entertaining and lively music shows to the trendiest retail stores, and it has everything for a comprehensive urban lifestyle.
Now with the introduction of 520 Richmond St condominiums, anyone will have the chance to make this area their home; simply by taking up residence in the elegantly designed 13 story glass residence, where everyone will be able to admire the city from a balcony right in the heart of downtown Toronto. After just a short walk you'll arrive at some of the most welcoming cafes, diners, bars, and galleries along the area — frequented by some of the most prestigious people.
Whether you choose to grab a morning coffee at the famous Aroma Espresso Bar or go for a quick meal at Lo Zingaro Ristorante Pizzeria, Java House, Left Bank, or any of the many other options that are available, you'll certainly be satisfied. For a delicious home-cooked meal, grab some groceries at Loblaws, which will be mere minutes away. Likewise, residents can stop by the Shoppers Drug Mart or Total Health Pharmacy to pick up some essential items. If you want to spend some quality time with the family outdoors, the condominium will be only a short distance away from destinations like Alex Wilson Parkette and Saint Andrew's Playground.
RUSH Condo's Developers
The team at Alterra are the geniuses behind the design of 520 Richmond St Condos. The company boasts a very diverse team that is skilled in developing and managing real estate properties. They handle all aspects of the development process, from land acquisition to construction and management. Alterra entered the real estate scene and have participated in the completion of a number of luxury residence that is designed to improve the standard of living.
520 Richmond condos will be a new and exciting addition to their already reputable real estate portfolio. It is expected to be available for occupancy in 2022. Available units will go on sale for $400 at the lowest price. Interested buyers can now access information related to floor plans and price lists by registering as a VIP member.
As a prominent condominium developer, Alterra focuses on offering its customers a high standard of life by adhering to exceptional high construction standards and recruiting employees who are skilled in the craft of designing and creating neighborhoods that they would also love to call home. They understand that the key to defining a neighborhood is to truly understand it. That is why they also strive to relate to their customers.
The condominium will offer a total of 108 units that will come in a variety of sizes, with smaller units starting at 550 square feet and larger units reaching up to 1200 square feet. The proposed amenities, which include a bike storage area, 24-hour concierge service, outdoor terraces, and an outdoor BBQ area, are common in condominiums that are developed by Alterra. The retail space on the building also adds to its competitiveness and overall appeal.
The team has developed a credible reputation over the years, by going the extra mile to create communities like 520 Richmond Condos. They take the time to understand the complex relationship between a person and their home and then build on this understanding to create neighborhoods that anyone would adore. From concept to completion, the team applies strict principles to ensure that the best results are achieved and to make informed decisions every step of the way.
Currently, the company has over 1000 houses completed, as well as several high-end condominiums that are reminiscent of 520 Richmond St Condos. Their commitment to ensuring high quality has earned them an excellent reputation for creating exceptional buildings and managing extraordinary communities all across Toronto and neighboring areas.
The company will continue to strive for excellence, ensuring that all their residential and commercial buildings are built from the best materials in strategically chosen locations that will provide convenience for residents and ensure that business owners achieve unmatched success. For the past 40 years, the company has produced many high-quality homes that have earned them the trust of many homeowners and they plan to continue this legacy.
Sales Info
Parking Cost: TBA
Storage Cost: TBA
Deposit Structure:
N/A