1945 Denmar Road Townhomes
| | |
| --- | --- |
| Address | 1945 Denmar Rd, Pickering, ON |
| Maintenance Fees | |
| Developer | |
| Year Built | |
| Price Range | |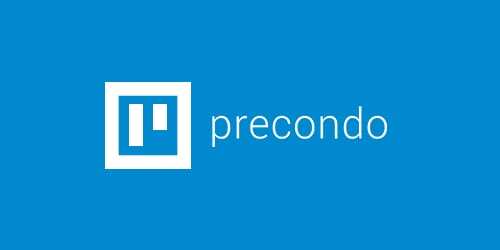 1945 Denmar Road Townhomes Condominiums For Sale
About
1945 Denmar Road Townhomes is a townhouse development by Rockport Holdings Ltd, located at 1945 Denmar Rd, Pickering, ON. This project features a total of 108 townhouse units. This property for occupancy was completed in 1976.
Being one of the most elite projects back in 1976, 1945 Denmar Road Townhomes feature striking architectural designs. Potential residents can expect to find updated features, fresh paint and endless amenities in this development in the city. Sitting amid the Village East neighbourhood, 1945 Denmar Road Townhomes is just steps away from all kinds of urban conveniences.
So, get in touch with our realtor to get the latest details on this development in Pickering. For example, the price range, sale list price, rent price, listings for sale/rent, maintenance fees,  brokerage and other price & sale-related details.
Features and Amenities
1945 Denmar Road Townhomes is a contemporary residential space built in 1976. As per the proposed plans, there are a total of 108 units in this community. With 3-bedroom floor plans, each unit has modern features & quality finishes. This freshly-painted property also has ensuite laundry, outdoor space, garage, total parking spaces as per units and much more.
So, to explore the cooperative selling system & purchase a unit in 1945 Denmar Road Townhomes in Pickering, contact us soon. Explore the price range, average brokerage, market lease, listings for sale/rent & much more!
Location and Neighbourhood
1945 Denmar Road Townhomes is located at 1945 Denmar Rd, Pickering, Ontario. This property is close to major facilities, professional services and entertainment options. 1945 Denmar Rd is just moments away from Tim Hortons to overcome your caffeine fear.
Cielito Lindo and Food Time are also a few nearby choices when it comes to dining. In addition, Yardies, Hakka Fusion and  Manyaman Foods are also close to 1945 Denmar Road Townhomes. Pickering Town Centre is also close to 1945 Denmar Road Townhomes in Village East.
For groceries, Khawar Supermarket & Cafe is not that far from 1945 Denmar Rd. Moreover, Grand Valley Park, Beachfront Park and Town of Ajax Parks & Recreation are also close to this community in Pickering. Besides this, the Village East area is also home to the best schools for families with kids. As a result, Glengrove Public School, Valley Farm Public School and Pickering High School are a few nearby schools.
Accessibility and Highlights
The address 1945 Denmar Rd highlights good walk and transit scores of 68 & 49 respectively. The nearest transit stop to 1945 Denmar Road Townhomes is TTC BusStop (EAST AVE AT ISLAND RD). Residents will also have easy access to LE Lakeshore East in Pickering. Simply put, residents will enjoy travelling around Pickering & nearby cities with plenty of public transit options available nearby.
About the Developer
Rockport Holdings Ltd is a prominent team of real estate professionals who are members of the Canadian Real Estate Association. Founded in 1962, they have developed a wide range of both residential and commercial projects across GTA. Some other buildings by them include 2068 Martin Grove Road Townhomes, 1655 Geta Circle Townhomes and many more.
So, to explore trends, compare stats, associated logos, past twelve months market sale, nearby condos for sale in Pickering, nearby places for rent & others, contact Precondo today!