1865 Kingston Rd Townhouses
| | |
| --- | --- |
| Address | 63-1865 Kingston Rd, Pickering, ON |
| Maintenance Fees | |
| Developer | |
| Year Built | |
| Price Range | |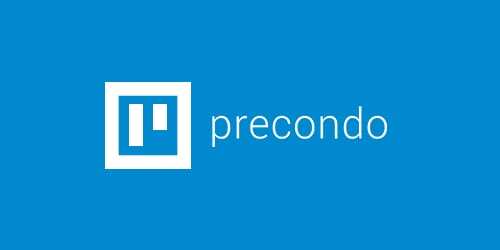 1865 Kingston Rd Townhouses Condominiums For Sale
About
1865 Kingston Rd Townhouses is a townhouse development located at 63-1865 Kingston Rd, Pickering, ON. This project houses a 2-storey building with a total of 100 condo townhome units. This real estate property for occupancy was completed in 2007.
Boasting a modern lifestyle, the property of 1865 Kingston Rd Townhouses sits across the convenient Pickering village location. Designed by the best, this community has premium architecture with striking interiors.
The units also have top-of-the-line features, furnishings and elegant finishes. Situated in the heart of Village East, residents will also have easy access to major dining, shopping and entertainment options. Moreover, a smooth public transit system is also available close to 1865 Kingston Rd Townhouses.
So, get in touch with us to explore the price list, sale price, rent price, building insurance, maintenance fees & other sale & price-related details!
Features and Amenities
1865 Kingston Rd Townhouses is a freshly-painted property sitting in the core of the Village East neighbourhood. Offering hassle-free living, buyers will find 100 2-storey tall townhouse units.
Looking at the units, the turnkey end unit townhome offers premium features such as a clothes washer, own ensuite washroom, large windows with more natural light, an open-concept kitchen,  a private balcony and updated washrooms with a tiled walk-in shower & much more.
The building of 1865 Kingston Rd Townhouses also has many luxurious amenities for residents. Consequently, the building amenities include a BBQ space, underground parking and visitor parking.
So, contact us to explore the listing data for sale/rent, rent price, sale price, maintenance fees, professional services provided & other price & sale-related details!
Location and Neighbourhood
1865 Kingston Rd Townhouses is a beautiful property located at  63-1865 Kingston Road, Pickering, ON. With an incredible walk score of 65, residents will find a plethora of amenities within walking distance in Village East.
Looking for nearby places to eat around 1865 Kingston Road? Residents will find Happy Grillmore's, Manyaman Foods and Koo Izakaya as some nearby choices in Village East. Village East also has Tim Hortons and other cafes for your caffeine fear nearby. Healthy Planet Pickering, Pickering Town Centre and other shopping options are close to 1865 Kingston Road.
This area also has Grand Valley Park, Ajax Parks, Duffins Creek Trails and Beachfront Park near 1865 Kingston Road. In addition, some nearby neighbourhoods include Town Centre, Central West & others.
Accessibility and Highlights
The address 1865 Kingston Road of 1865 Kingston Rd Townhouses has a transit score of 45 in the city. Commuters will find the nearest transit stop of LE Lakeshore East at Ajax GO Transit. TTC BusStop (EAST AVE AT ISLAND RD) is also a short drive away from 1865 Kingston Road.
As a result, travelling around Pickering and nearby cities. Alongside this, major highways such as Highway 401 & others are also a short drive away from this property.
About the Developer
The developers of the Canadian Real Estate Association behind 1865 Kingston Rd Townhouses in Pickering are unknown.
So, contact Precondo to identify real estate professionals, real estate boards, associated logos, cooperative selling system, nearby searches for sale, rent trends, compare stats & much more!