Townhomes of St. Clair II
| | |
| --- | --- |
| Address | 8-47 Brickworks Lane & 1952 St Clair Ave W, Toronto,‌ ‌ON |
| Maintenance Fees | |
| Developer | |
| Year Built | |
| Price Range | |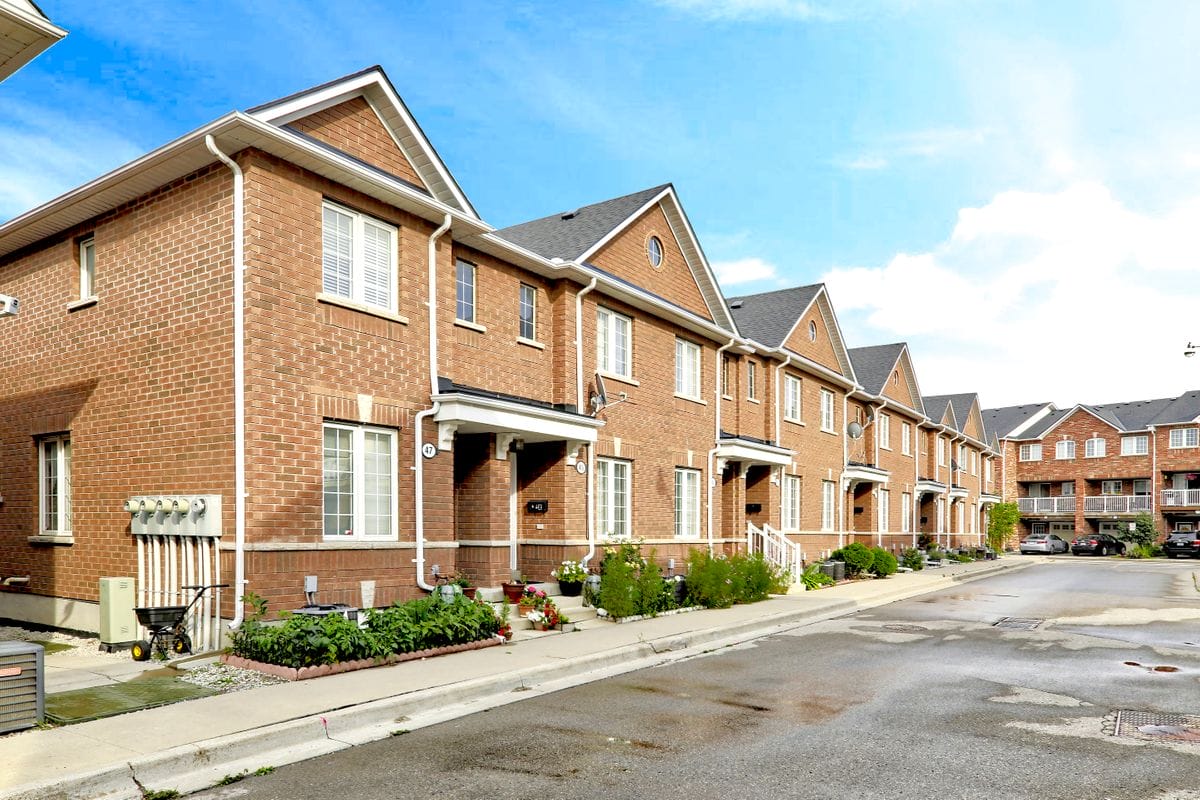 About
The‌ ‌townhomes of St Clair ii by‌ ‌Tiffany Park Homes ‌is‌ ‌a‌ development‌ ‌at‌ 8-47 Brickworks Lane & 1952 St Clair Ave W, Toronto,‌ ‌ON.‌ ‌This‌ ‌project‌ ‌offers‌ ‌a‌ ‌low-rise‌ ‌building‌ ‌of‌ ‌1 ‌story ‌with‌ ‌55 ‌units.‌ ‌The‌ ‌construction‌ ‌of‌ ‌this‌ ‌property ‌was‌ ‌completed‌ ‌in‌ ‌2007.‌ ‌
The‌ ‌townhomes of St Clair ii is a beautiful red brick building situated in the junction area. They are distinct from their nearby buildings because of their vintage look and the attached townhomes.
Buyers of all age-group and family statuses will enjoy living at the ‌townhomes of St Clair ii because of its lively community too.
So, anybody looking for units on rent or sale in west-end Toronto must check out this place.
Send us a request to obtain all the details of the townhomes of St Clair ii. Explore the current listings, the average unit price per sale, rent per unit, floor plans, sale and rent price, number of condos, and other such sales-related information.
Features and Amenities
The units at townhomes of St Clair ii property ranges from 900 sqft till 1500 sqft. These Toronto condos on sale or rent have large floor plans, lofts, and garages.
They even have a few small terraces outside. BBQs, visitor parking, and security systems are some of the amenities at the ‌townhomes of St Clair ii.
Contact our real estate professionals to know more about these Toronto condos for sale at 8-47 Brickworks Lane & 1952 St Clair Ave West. Discover the average sale price, latest market listings, maintenance price, rent of units, and much more sales information about the townhomes of St Clair ii at 8-47 Brickworks Lane & 1952 St Clair Ave West.
Location and Neighbourhood
The junction area is a high-spirited community where restaurants, pubs, cafes, histories are abundant and remarkable. Restaurants are available in a large number at Weston road, including Sunset Grill, Thai Express, Tim Hortons, and Harvey's as the best ones.
Children can play and have picnics at Sadra Park, Carlton Park, and Vine Parkette. Adults can also stroll through the same parks. Other entertainment options, and bars are also located near townhomes of St. Clair ii and brickworks lane.
Accessibility and Highlights
Residents of townhomes of St Clair ii or its nearby listings have good access to transit choices. Keele Station is located at a 20-minute distance from the brickworks lane or St Clair Avenue West.
Commuting in a car from townhomes of St Clair ii? Gardiner Expressway is near the junction area to visit different areas of Toronto. 8-50 Brickworks Lane, 1952 St Clair Ave W & 7-21 Weston Road have a 90/100 walk score and a 53/100 bike score.
About the Developer
Tiffany Park has developed nearly 3,000 residences in some of the best settings in the GTA since its inception in 1996. Valleybrooke Estates and Spring Valley are among the forthcoming communities of the company in Toronto.
Looking for other new listings for sale or rent in Toronto or nearby cities? Reach us today for more information on sales-related details.