The Bloor Street Neighbourhood (BSN) Condos
| | |
| --- | --- |
| Address | 35 Hayden St, Toronto, ON |
| Maintenance Fees | |
| Developer | |
| Year Built | |
| Price Range | |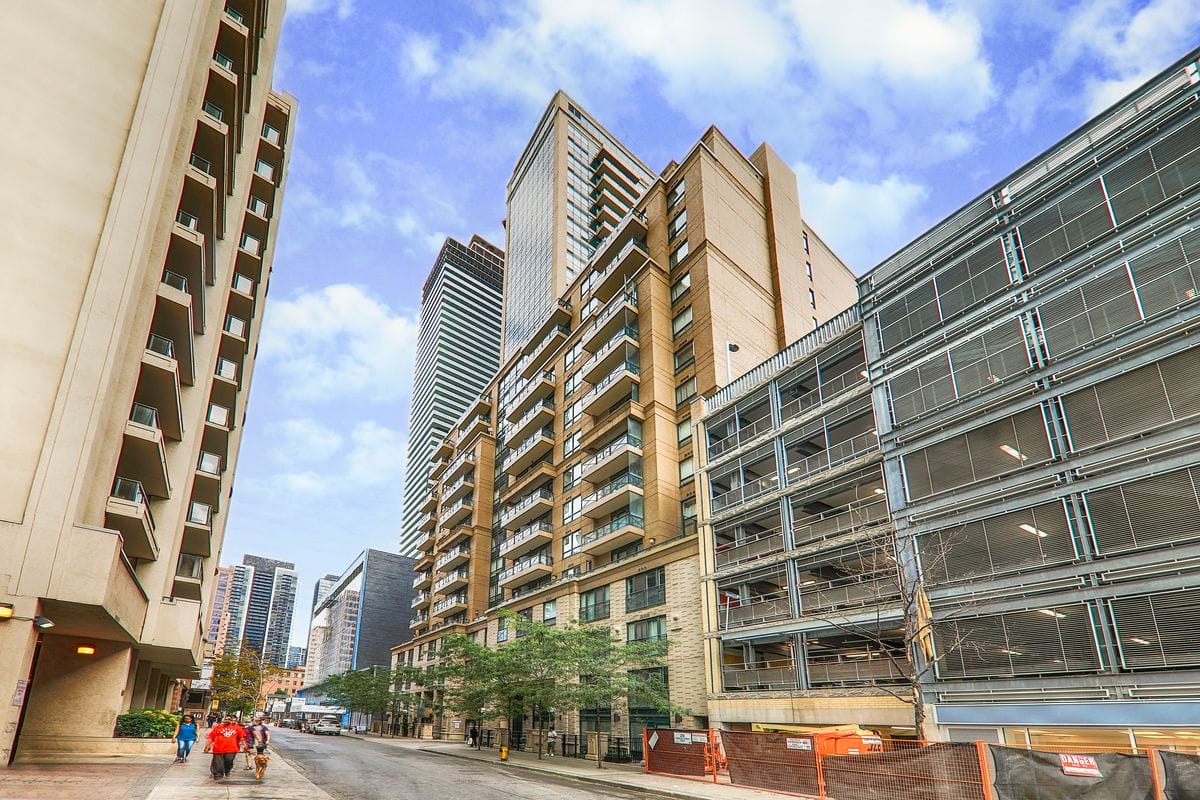 The Bloor Street Neighbourhood (BSN) Condos Condominiums For Sale
About
The Bloor Street Neighbourhood (BSN) Condos is a condo development by Cresford Developments, located at 35 Hayden St, Toronto, ON. This project houses a high-rise building of 32 storeys with a total of 349 condo units. This property for occupancy was completed in 2010.
Brian Gluckstein is the architect behind Bloor Street Neighbourhood Condo in Toronto. As per the plans by Brian Gluckstein, this condo building features contemporary designs & sleek finishing. Standing tall in the heart of Yonge & Bloor, this community at Hayden Street is near Church-Yonge Corridor. As a result, residents will find everything available close to 35 Hayden St, Toronto.
So, to purchase, sell or rent a Bloor Street Neighbourhood Condo, contact us soon. Explore the price range, brokerage, current listings for sale/rent, market lease, maintenance fees & other sale-related details!
Features and Amenities
Nestled amid the Yonge and Bloor neighbourhood, Bloor Street Neighbourhood (BSN) Condos has 349 condo units in a 32-storey building. With generous floor plans, the suites range from 391 to 1,956 sqft in size. Designed by Brian Gluckstein, each condo unit also has incredible features such as hardwood floors, private balconies, a hot tub & others. The Bloor Street Neighbourhood at 35 Hayden st also has a party room, guest suites, visitor parking, billiards room & other amenities.
So, contact us & explore the brokerage price, non-commercial services & other activity on this home realty today!
Location and Neighbourhood
Bloor Street Neighbourhood (BSN) Condos is primarily located at 35 Hayden St, Toronto, ON. From a couple grocery stores to major art galleries, the Yonge and Bloor neighbourhood has got everything just moments away.
35 Hayden St is just mere steps away from Bloor Street restaurants such as Tokyo Kitchen & Lola's Kitchen. Yorkville boutique shopping, Eaton Centre and other shops are also available near Bloor Street Neighbourhood Condos. Besides this, residents of Bloor Street Neighbourhood Condos will also find Gardiner Museum, Hudson's Bay Centre & others nearby. In addition, major entertainment options are also available along Hayden Street & Yonge Street in the city.
Accessibility and Highlights
The location 35 Hayden St highlights perfect walk & transit scores of 10 on 10 in Toronto. Transit riders of Bloor Street Neighbourhood (BSN) Condos will find multiple transit options within walking distance. The Yonge and Bloor area have many bicycle-friendly lanes, a TTC entrance and other options close to Bloor Street Neighbourhood condos. Bloor Street Neighbourhood condos are also just a short drive away from Gardiner Expressway via Yonge Street and Don Valley Parkway via Danforth Avenue.
About the Developer
Cresford Developments is a popular privately-owned real estate development and property management firm operating for over three decades in Canada. Over the years, they have earned a reputation for following a progressive approach & delivering premium quality projects. As a result, they are responsible for some of the best & luxurious condo projects across Toronto, Ontario. Cresford is also developing Casa Community, NXT Condos, Lofts 399 and projects across Toronto and nearby cities of Ontario.
So, to explore new listings for sale/rent, nearby buildings, brokerage price & other price-related details, contact our agents soon!