Quad Lofts
| | |
| --- | --- |
| Address | 23 Brant St, Toronto, ON |
| Maintenance Fees | |
| Developer | |
| Year Built | |
| Price Range | |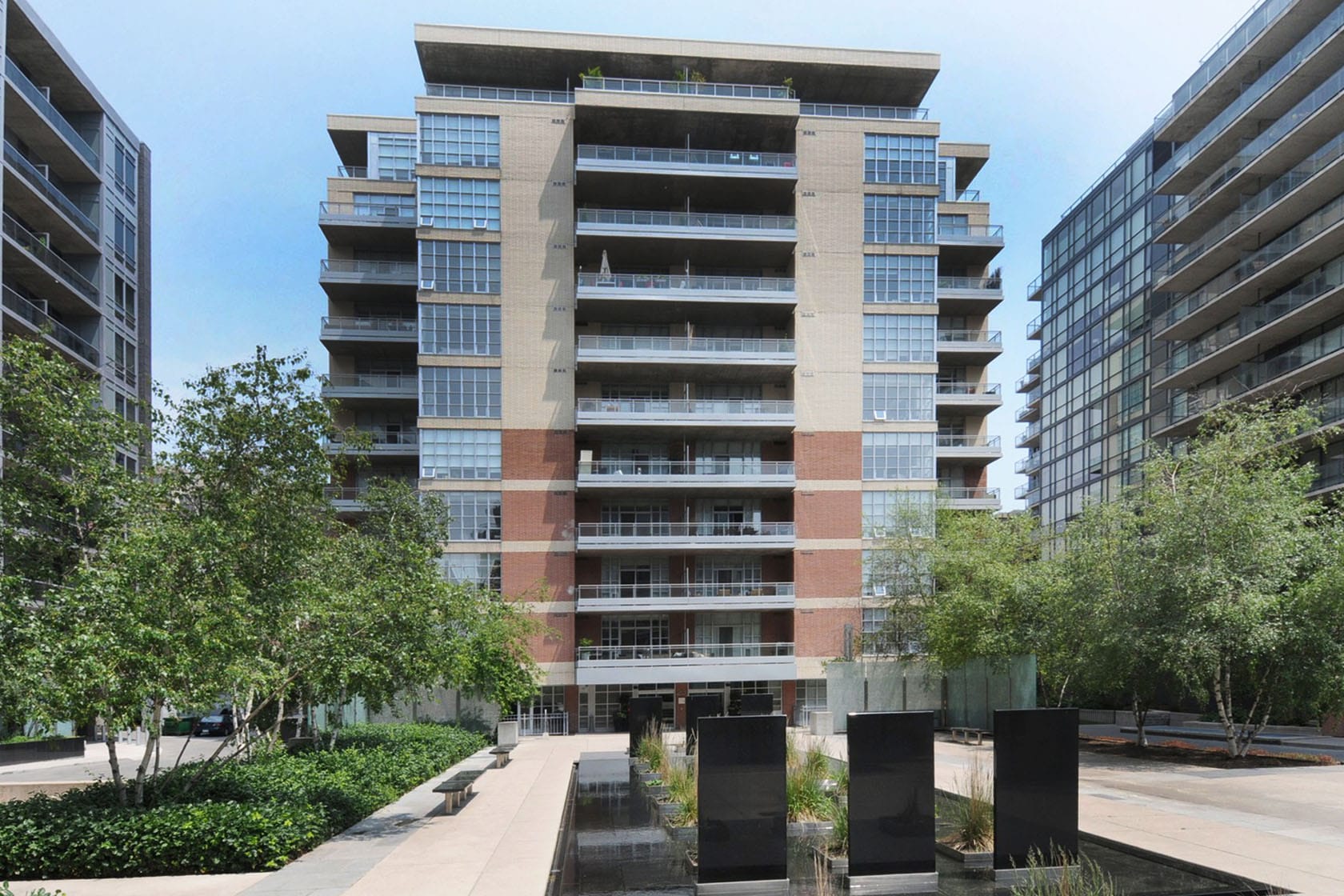 About
Quad Lofts by Cresford Developments is a real estate development at 23 Brant St, Toronto, ON. This project features a high-rise building of 11 storeys with 200 condo units. The construction of this property was completed in 2006.
Standing high in the heart of King West, this building is just north of King Street in Toronto. Designed by the finest, the building of Quad Lofts features urban architecture and contemporary interiors. Each loft will also have a designer selection of features & sleek finishes. Alongside modern architecture, residents of Quad Lofts will also find a wide array of amenities & luxuries around 23 Brant St, Toronto.
Don't wait for more & contact a sales agent to get price & sale-related details on this loft realty in King West. Get the average price range, size range in sqft, sales, price per sqft, loft listings for sale, rental listings, monthly rent, brokerage & other sale & price-related details!
Features and Amenities
Quad Lofts brings an exquisite loft community to the bustling address 23 Brant St in King West. The realty houses a total of 200 units in a high-rise building of 11 storeys. The developer has proposed a spacious mix of floor plans with multiple bedroom suites. Also, the size of loft suites varies from 400 sqft to 1509 sqft.
Each loft also has luxurious features & finishes along with exceptional interiors. There will be ten-foot exposed concrete ceilings, large bright windows, hardwood and polished concrete floors, stainless steel appliances, granite countertops, and huge built-in storage cabinets in lofts.
Quad Lofts also has a luxurious selection of indoor and outdoor amenities. Residents will find a security system, concierge, visitor parking, games room, rec room, party room, BBQ, meeting room, media room, gym and much more. In addition, Quad Lofts has a landscaped courtyard that connects two buildings near 19 Brant St.
For further details on the average price range, sales, maintenance, lofts floor plan, listings for rent, lofts monthly rent, listings for sale and other sale & price-related details, contact an agent today!
Location and Neighbourhood
Quad Lofts is meticulously located at 23 Brant St, Toronto, ON. 23 Brant St is close to the Metro Toronto Convention Centre and much more. King West also has Rogers Centre stadium and the CN Tower near 23 Brant St. This downtown location also has a plethora of dining, shopping and entertainment options available nearby.
Accessibility and Highlights
The address 23 Brant St of Quad Lofts has a perfect transit score of 100 & an impressive walk score of 99. The King West neighbourhood offers a smooth transit system near Quad Lofts. 23 Brant Street is near Union Station, the Yonge-University subway and north & south streetcars. Motorists will also find Gardiner Expressway & Highway 401 within a short drive from 23 Brant Street.
About the Developer
Cresford Developments is a progressive real estate development and management company with over 40 years of experience in Canada. As a developer, they aim to create communities with luxuries and timeless designs.
They also focus on developing housing buildings with a fashion-forward approach. Thus far, they have built the finest range of housing buildings across the most prestigious locations of Toronto. They are also developing YSL Residences and other buildings.