Parkview Gardens Townhouses
| | |
| --- | --- |
| Address | 1133 Ritson Rd N, Oshawa, ON |
| Maintenance Fees | |
| Developer | |
| Year Built | |
| Price Range | |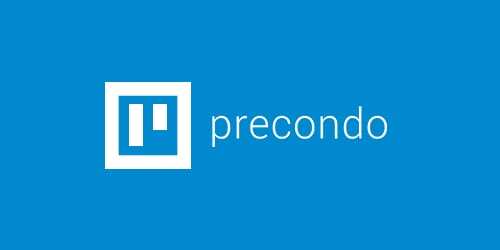 Parkview Gardens Townhouses Condominiums For Sale
About
Parkview Gardens is a townhouse development, located at 1133 Ritson Rd N, Oshawa, ON. This project features a total of 100 2-storey townhouse units. This property for occupancy was completed in 1990.
Sitting in the heart of the Centennial neighbourhood, this project is close to the bustling streets of Oshawa. With stunning designs, buyers can expect to find modern appliances, quality perks and much more in Parkview Gardens in Oshawa.
Along with beautiful architecture, buyers will also find stunning interiors matching the exterior designs. Future residents will also find endless facilities and professional services mere steps away.
So, for further details on the average condos sale price, condos brokerage, average market sqft, market units rent, average maintenance fees & sale-related information, contact us soon!
Features and Amenities
Parkview Gardens at 1133 Ritson Rd N is a beautiful community. As per the plans, this real estate development houses a total of 100 units. These units come in a 2-storey building.
Buyers will find spacious floor plans with grand bedrooms, exquisite flooring, high ceilings and much more. Also, the size of a suite varies from 799 sqft to 1499 sqft. This development also has incredible perks such as parking, a rec room, party room, visitor parking and others.
So, to explore the sale price, unit list, sold units for sale/rent in Oshawa, unit sale agreements, unit size in sqft and other sale-related details, contact us!
Location and Neighbourhood
Parkview Gardens span across the bustling address 1133 Ritson Rd N, Oshawa, ON. Residents will find all kinds of shopping, dining and entertainment options within walking distance. Wild Wing, Pita Deli and other restaurants are close to 1133 Ritson Rd N. 1133 Ritson Rd N is also close to major grocery stores such as Metro, Fresh Co, No Frills and others.
Great Canadian Bagel, Coffee Culture and other cafes are also close to Parkview Gardens. Tim Hortons, Second Cup and other local cafes are also near this property. Major parks such as Centennial, Hyde Park and Ritson Fields Park are also close to 1133 Ritson Rd N.
This location is also close to many entertainment options. The nearest options include Cineplex Oshawa Cinemas, The Robert McLaughlin Gallery and many more.
So, get in touch with us today & explore all sale-related details today!
Accessibility and Highlights
The Centennial neighbourhood of Parkview Gardens has a walk score of 60 & a transit score of 45 in Oshawa. Commuters living here will find Ritson Northbound public transit services close to 1133 Ritson Rd N. 1133 Ritson Road North is also near 407 Ritson and other bus stops. Drivers will also have convenient access to multiple highways to travel around the city & nearby cities in Ontario.
So, contact us for more details on the average sale price, average sqft, building insurance, brokerage and much more!
About the Developer
The real estate professionals who are members of the Canadian Real Estate Association behind this property are unknown in Ontario.
To explore average sale price, list price history, sold units for sale/rent, building sqft, unit sqft and other price & sale-related details, contact us!
Request More Information Resale/Lofts
Instant Price List & Sales Info Package