Nevis Condos
| | |
| --- | --- |
| Address | 80 Palace Pier Crt & 88 Palace Pier Crt, Etobicoke, ‌ON |
| Maintenance Fees | |
| Developer | |
| Year Built | |
| Price Range | |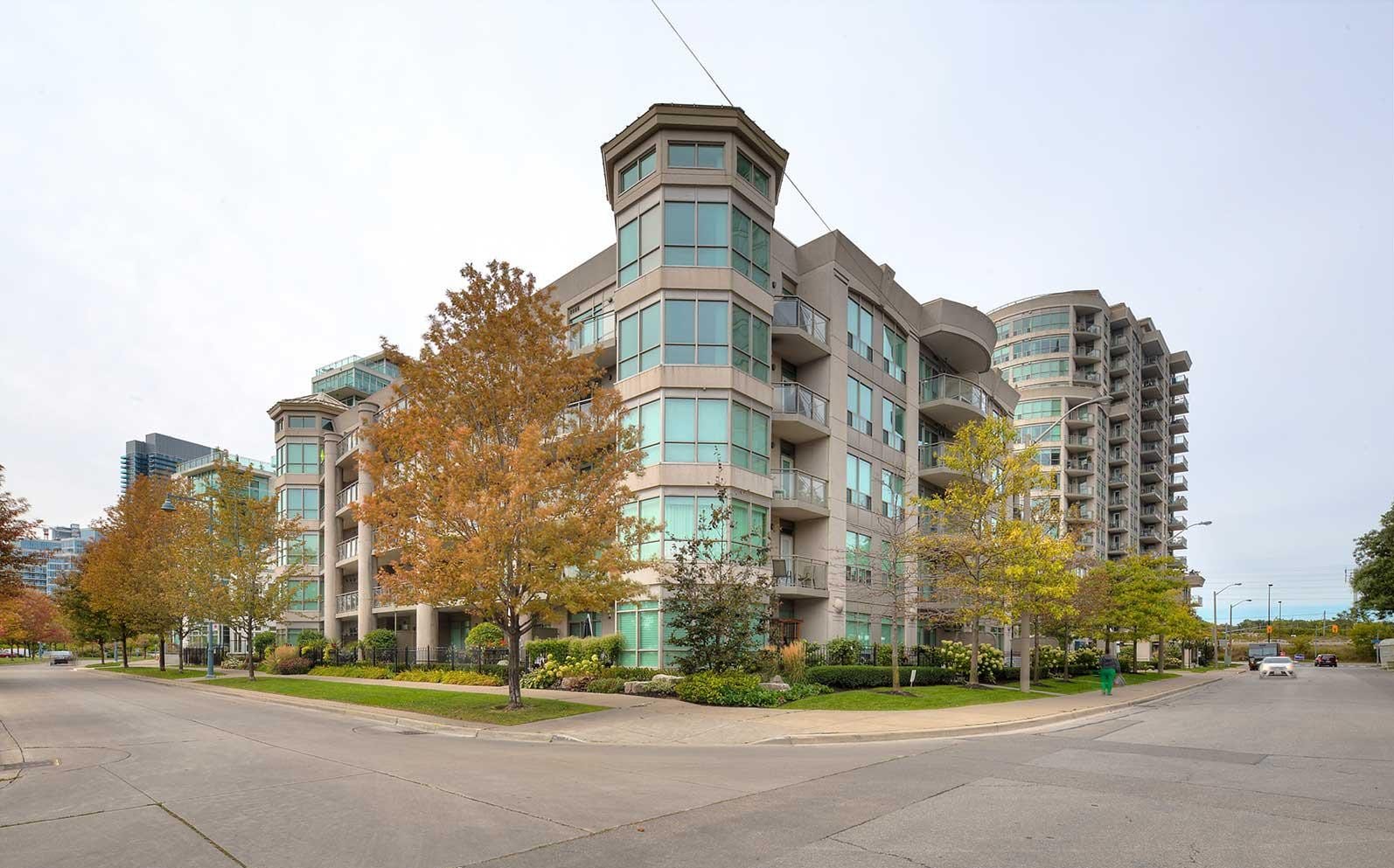 About
The‌ Nevis Condos ‌by‌ ‌Monarch Group ‌is‌ ‌a‌ ‌condo‌ ‌development‌ ‌at‌ ‌80 Palace Pier Crt & 88 Palace Pier Crt, Etobicoke, ‌Toronto,‌ ‌ON.‌ ‌This‌ ‌project‌ ‌offers‌ ‌two mid-rise‌ ‌buildings ‌of‌ ‌16‌ ‌storeys‌ ‌with‌ ‌159 ‌units.‌ ‌The‌ ‌construction‌ ‌of‌ ‌this‌ ‌property ‌was‌ ‌completed‌ ‌in‌ ‌2003.‌ ‌
The Nevis Condos blends modern and traditional styled designs that provide its inhabitants with a traditional and functional lifestyle. Located in the Etobicoke condos area, these Nevis condos provide residents with a beautiful and convenient lakeside setting.
Also, the Nevis condos Etobicoke is bordered by green garden beds. Thus, it makes a perfect location for many walks in the evening. Well, who doesn't want to live in such a setting?
The calm and relaxing atmosphere offered by these downtown Toronto condos for sale makes them the best choice in the Mimico condos area. So, buyers who dream of having an enriching waterfront living experience while maintaining a luxurious lifestyle must buy a condo at Nevis condos.
People with bona fide interest in 80 Palace Pier Crt and 88 Palace Pier Crt apartments must send us a request for further details. Know the average condo values, price of the condos to sell and rent, floor plans, maintenance fees, and other information about the sale.
Features and Amenities
The Nevis functional condominiums possess stunning finishes with modern upgrades. 80 88 Palace Pier Court units include layouts, stunning views of Lake Ontario and a healthy selection of features giving a more upscale vibe.
Each building has one and two-bedroom plans with dens. At the Nevis condos, residents can live in any unit size ranging between 350 to 3000 square feet. Each offers an affordable price point.
Moreover, a classic and warm decor palette completes 80 Palace Pier court and 88 Palace Pier Crt Toronto condos' opulent living. Besides, here, exclusive ambiance makes a stunning outdoor terrace leading to the lake.
Thus, it makes a great vista for entertaining guests for the Nevis condo residents. Some Nevis condos for sale have private terraces too. Other amenities include a party room, covered seating areas, and a guest suite. Plus, it boasts an outdoor fireplace, parking access, a car wash bay, etc.
There is also a sun-filled rooftop patio to enjoy a fun summer party. The Nevis condos security systems are reliable with TV monitoring CCTVs. Lastly, good maintenance fees never make a hole in the pockets of the people staying in this Crt 88 Palace Pier building. Indeed, finding a condo at Nevis condos means residents can have the best lifestyle.
Contact our real estate professionals to collect additional info on 80 and 88 Palace Pier Crt units for sale. Discover the average condo prices, and parking prices of the Pier Crt 88 Palace.
Location and Neighbourhood
People of Palace Pier Crt Toronto building can bike or drive along the waterfront trail over the Humber Bay Arch Bridge. Certainly, they will like the nearby Sunnyside beach. For shopping and restaurants, take the Queensway.
Accessibility and Highlights
Gardiner Expressway takes only a 10 minute drive from Palace Pier Crt 88 and 80. It can take you to every direction of Toronto city. The walk score of the area is 52/100 and the bike score is 83/100.
About the Developer
Monarch Corporation is a famous real estate development company for its single and family based residences.
Get in touch with our team to know more about new listings in Toronto.