Marla On The Park Condos Condominiums For Sale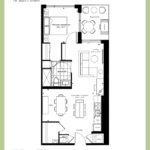 1.50 1
681 sqft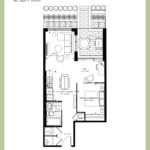 1.50 1
658 sqft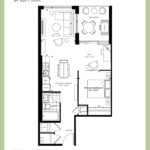 1.50 1
655 sqft
About Marla On The Park Condos Development
Marla On The Park Condos is a new condo development that is currently in preconstruction phase by Kultura, located at 722 Marlee Avenue, Toronto, ON M6B 3J7.
This condo project is bringing an exclusive community featuring 28 residential units in a low-rise building of 4 storeys. The estimated completion date for occupancy for this property is yet to be announced.
Bringing an urban lifestyle, RAW Design is handling the exteriors as well as interiors for Marla On The Park Condos. As a result, buyers can expect modern and unique designs throughout the building.
Also, the interiors of Marla On The Park Condos will offer luxury and comfort at the same time.
Marla On The Park Condos will sit in the heart of Glencairn Avenue and Marlee Ave in Glen Park. Future residents will enjoy a life of convenience with multiple dining, entertainment and transportation options available nearby.
In short, Marla on the Park is home, it's your morning walk in Yorkdale Glen Park, your stroll to Glencairn subway, your post-work game with the kids.
The condos are available from the mid CAD $ 600,000's. Register soon to get all the necessary information about this preconstruction development in the city! Such as the number of units available, unit pricing, brokerage, deposit structure and other similar info.
Features and Amenities
Marla On The Park Condos is the newest addition to North York, offering one of the most intimate living experiences. Every element of this community is designed to meet all the requirements. As a result, this community will house a low-rise building of 4 storeys with a total of 28 suites.
These units will bring an intimate collection of floor plans that will vary from one-bedroom to three-bedroom layouts. According to the plans, there will be 10 one-bedroom, 17 two bedrooms and 1 three-bedroom suites.
Besides this, the developer has proposed 129 square metres of space for parkland in the community. This parkland will expand the existing Wenderly Park, which is just at the back of the site. So, register real soon to get further information.
Location and Neighbourhood
Marla On The Park Condos is located at 722 Marlee Ave in the city. If you are planning to live here, you will never be far from basic amenities as well as luxurious facilities. Lawrence Allen Centre is within walking distance from the site. Yorkdale Shopping Centre is also just a few steps away from the property.
Moreover, residents can head to Fortinos, Metro and Sobeys for groceries. Speaking of big box stores, you will find a wide array of them. PetSmart, Canadian Tire, Staples and Marshalls are some nearby options. So, don't wait for more to get more info and register for this new community in the city!
Accessibility and Highlights
Living in paradise and living in Marla On The Park Condos is the same thing when you live in an area that boasts a transit and a walk score of 82. Therefore, commuters will find the Beltline Trail just to the south of the site. Glencairn subway station and Lawrence West station are also within walking distance. You'll also be able to access several local bus services and highways near the condominium development.
About the Developer
Kultura is a real estate developer that focuses on working together to build the future. They are all about creativity and innovation in new communities. A
lso, offering creative space, they have properties across major neighbourhoods of Toronto, Ontario.
Stay tuned to Precondo.ca to receive more information on pre-construction condos in Toronto.
Reviews
No Reviwes Yet.
Be The First One To Submit Your Review
---
Sales Info
Parking Cost: N/A
Storage Cost: N/A