It can be quite a challenging decision when one has to decide which the right real estate property is for you. Especially if one is staying in Toronto, there are a large number of choices for the residents. Deciding whether you are a condo person and like a single-family that dwells in the same yard with numerous facilities or you are a person who loves a semi-detached house can be tough.
If you an interested resident who is planning to buy or rent a condo vs townhouse, there are a few aspects that go into consideration. What is the difference between a condo and a townhouse? Let's find out what the ideal pick would be for you and your family.
Popular Housing Choices
All over Canada, condos and townhouses are the two main choices that people have. Both have different benefits and provide unique facilities to the owners. But, how does one select what is the right option for them and their family? The decision will mainly depend on the type of lifestyle that you live. Previously, it also depended whether a family is buying the house or just individuals.
Since, a few years back, there were not so many facilities, and amenities provided in condos and people preferred the freedom and open areas of a townhouse. However, times have changed now. Condominiums cater to nearly every need of the resident. Let's break down the critical differences that are there between a condo and a townhouse.
What Is a Condo?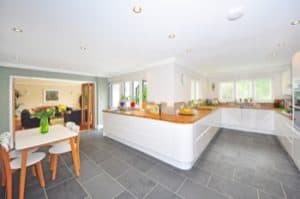 Condos are residential units that are owned by individuals instead of landlords. The units are in buildings or a community which has several buildings.
The owners only have access to the interiors of the building. The communal area, parks, amenities, etc. are usually owned by the Home Owners Association (HOA).
The condo market in Toronto has seen a drastic rise. People have preferred condominiums over any other real estate properly recently due to various reasons. Learn more about its pros and cons here:
Pros
Here are a few benefits of choosing a condominium:
Maintenance – The maintenance required for a condominium is a bare minimum. Residents will only have to look after their houses and not the open spaces. The corporation or HOA owns most of the condos as well as the communal and other spaces. So, residents will have to pay maintenance fees on a monthly basis. However, that will cover every maintenance work that might be required in society. Right from snow removal to the maintenance of the common area, lawns, etc. everything will be covered in the monthly maintenance fees. (1) For any other real estate property, residents will solely have to maintain and pay for the services. The money spent on maintenance living in a condo is way less.
Benefits of neighbors – Another added benefit of staying in a condominium is that residents will have numerous people staying around them. So, people will have company at all times and especially during emergencies, having good neighbors can be really beneficial.
The location – Most of the condos in Toronto are built-in popular locations that have a bustling neighborhood. This can be a significant benefit for the residents since they will be living just a few steps away from all the requirements. Moreover, they will have numerous public transportation options near them to take them anywhere in the Greater Toronto Area. So, the location of the condos play a crucial role and more often than not, condos are located in neighborhoods which provide the resident with all the amenities.
Amenities – The number of amenities that a resident gets while staying in a condo is just unparalleled. Facilities such as gymnasiums, party rooms, rooftop BBQ, open and green terrace, meeting rooms, yoga rooms, etc. are all available in every condo development these days. Residents might not use all the amenities. However, these are added benefits for residents staying in condos.
Cost – The cost of staying in condos is cheaper compared to other real estate properties. Usually, all the charges for maintenance and extra works are divided between all the residents and owners. Therefore, the cost of living in a condo is more affordable for many people.
Safety – Condos have higher security for residents. Since there are a lot of people living in the same community, condominiums are considered much safer. Also, residents can pay for security services and gadgets.
Cons
Living in a condominium is not all about benefits. There are cons and other things to consider too.
Higher fixed costs
Residents staying in condos have to pay monthly fees for all the standard space amenities. Now, this might be an issue for most residents since not everyone uses these spaces and the benefits that come with it.
Less autonomy
Condos in Toronto are subjected to the bylaws stated by the condo corporation. Due to this, residents might not be able to make changes to their homes. They might not even be allowed to decorate their houses during holidays.
For those who enjoy city living, a condo or townhouse can be a good fit, especially for first-time homebuyers. Not having to worry about exterior work, like gardening or landscaping, or roof replacement, makes condos ideal for some, and having access to certain amenities is a bonus for many. Similarly, having a small yard in which to sit or garden in is a townhouse selling point for those who want some features of a traditional detached home but still want a more urban living experience. – Nick, Founder & Managing Editor at Diffen
What Is a Townhouse?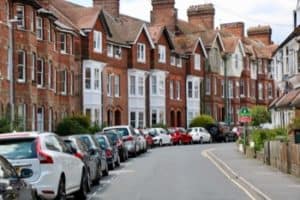 A townhouse is a housing style where there are multiple independent and identical houses that are usually in a row. (2) The owner owns the land as well as every interior inside the townhouse.
The owner of the townhouse has the right to own the backyard, any amenity space that he or she might have on-site and other such spaces.
Some families prefer to stay in townhouses due to the independent nature and freedom that is available in townhouses. Learn more about the pros and cons here:
Pros
Here are some of the benefits that people are fond of staying in Townhouses:
More autonomy – Residents have the freedom to make changes to their townhouses without any issue. They can alter the interiors as well as exteriors of a townhouse. This is one of the main reasons why residents prefer townhouses. They can decorate and celebrate during festivals and personalize their townhouses as per their liking.
Higher value – Townhouses have higher resale values due to demand. Townhouses offer the residents with freedom and independence that most people are ready to pay higher prices for.
Selective maintenance charges – Residents staying at townhouses have to pay selective maintenance charges depending on their requirements. If a resident does not need a meeting room, there is no need to build it. Staying at condos, residents will have to pay for almost all the facilities and common areas. Also, there are tasks that residents can complete by themselves, and they won't have to pay the charges to a third party.
Cons
Like condominiums, townhouses have their cons that some residents cannot compromise on. Here are the things to look out for if you prefer a townhouse;
Responsibility – Residents have higher responsibilities when staying in townhouses. They do not have to luxury to call the maintenance for any sort of repair work that might be needed. One will have to look after all the repairs and maintenance works that are required on the property.
Security – People staying in townhouses go through major security concerns. Since these are individual properties, residents might have issues in hiring security services. Moreover, covering the entire surroundings with tools to improve safety might be expensive for most residents.
Higher expenses – Not only will people have to pay a higher amount to get a townhouse, but people will also have to pay more for the services as well. All the expenses that residents of a townhouse will be higher compared to someone staying in condos.
You can watch this video to learn more about the difference between condos and townhouses.
Townhouse Vs Condo: The Bottom Line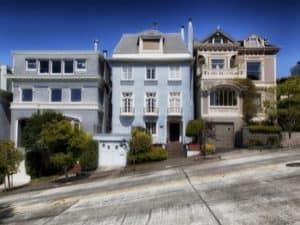 There are some people who prefer the ideal living situation that a townhouse might provide. On the other hand, there are residents who prefer the amenities and luxury that a condo provides. Townhouses are basically housing with multiple floors, which are stacked one on top of the other.
These are also called row houses and usually, have a common foundation with continuous roofline between units. All the townhouses will have separate entrances and parking spaces. Even the outdoor space will be separate for townhouses.
When it comes to condominiums, it is an excellent option for those who prefer the city lifestyle, which involves staying in a busy neighborhood with all the luxurious amenities and features that residents require. Condos provide residents with higher and reliable security. Moreover, the close proximity to the attractions and transportation services and the amenities is what attracts people of this modern age towards condominiums in a well built and centrally located community.
The rate of condos is also rapidly increasing in Toronto, which is mainly due to the demand and the benefits that come along with staying in a condo. However, at the end of the day, it is all about where your preferences lie and what your main requirements are. If you are looking for a place where your kids can have their own space and enjoy in the backyard too, townhouses are perfect. However, if you are looking for a home that is safe and secure for your family and at the same time, it provides the residents with multiple benefits, condominiums are the way to move forward.
For news, updates, and exclusive access on all new and upcoming condo listings in Canada, visit Precondo.
---
References:
1. Donna Fuscaldo, Monthly Maintenance Fees on Real Estate, retrieved from https://www.investopedia.com/articles/investing/091515/real-estate-investing-monthly-maintenance-fees.asp
2. Dave Ramsey, What Is a Townhouse?, retrieved from https://www.daveramsey.com/blog/what-is-a-townhouse