65 Broadway Avenue Condos Condominiums For Sale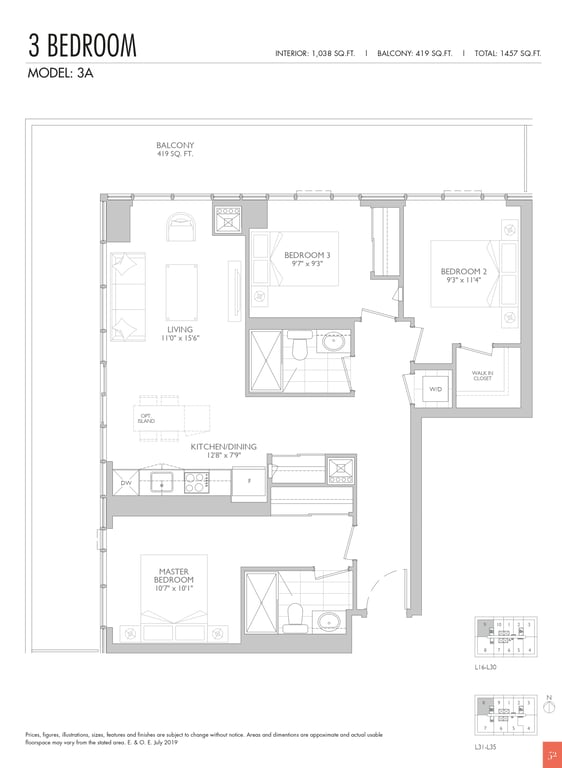 3 Bed
2 Bath
1038 sqft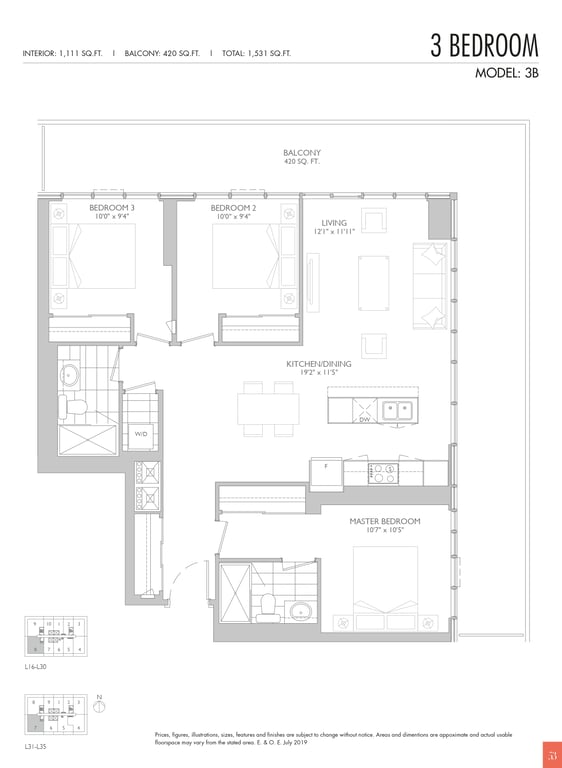 3 Bed
2 Bath
1111 sqft
About 65 Broadway Avenue Condos Development
Sixty-Five Broadway Condos is a new condo project by Times Group Corporation, located at 65 Broadway Avenue, Toronto, ON. The development has two buildings at 39 storeys each with an expected total of about 800 residential units and completed by 2024.
They are going to change the landscape of the neighborhood in Midtown Toronto. It will be another development in Midtown, which is soon to be the transit hub of the city. The development is attracting several investors as well as potential residents due to the amenities and the stunning design of the building.
The location of these pre-construction condos is at 65 Broadway Avenue, Toronto. There are plenty of reasons and benefits that this condo development provides being at the Eglinton Ave E & Yonge St. Experience an unparalleled lifestyle at Sixty Five Broadway Condos.
Features and Amenities
The first tower (Tower A) will have 248 one-bedroom units, 184 units with two bedrooms and a single three bedded unit. There will also be 54 studio units in the first tower. Tower B will have 231 units with one bedroom, 128 units with two bedrooms and 30 three-bedroom units.
The development has plenty of space for amenities to provide a luxurious lifestyle to the residents. Tower A will feature indoor amenity space of 12,120 square feet along with 2928 square feet of space for outdoor amenities. The second tower will have 5,716 square feet of space for outdoor amenities and 12,099 square feet for indoor amenities. Sixty Five Broadway Condos will have amenities such as gym, 24-hour concierge services, parcel rooms, billiards, gallery lounge, big screen, study room, party room, BBQ station, rooftop terrace, yoga studio, and children's playroom. All these amenities will surely provide the residents with a world-class lifestyle.
Location and Neighborhood
Sixty Five Broadway Condos is on the south side of Broadway Avenue. It is between Yonge Street and Redpath Avenue. The condo development has a near-perfect walk score of 94 out of 100, which means most of the errands can be covered on foot. The building is located in an ideal location with plenty of high-rise buildings in the neighborhood. One can easily find every single basic necessity and other amenities around the neighborhood. Nearby parks include St. Clements-Yonge Parkette, Glebe Manor Square, and Sherwood Park.
The condo is close to several schools and educational institutes as well. The North Toronto Collegiate Institute is just at a walking distance from this new apartment building in Toronto. Midtown neighborhood is an expansive one with several supermarkets, grocery stores, and retail shops and services, all around the corner. The Yonge Eglinton Centre is also in close proximity. This center will provide the residents with several shopping places such as LCBO, Rexall, Metro, and many more. Living at Sixty Five Broadway Condos will come with several amenities and benefits for residents of all types. Be it working professionals, bachelors, or families, and one can easily make Sixty Five Broadway Condos a comfortable home.
Accessibility and Highlights
The condo development is located in a neighborhood which is soon going to be the transit hub of the city. Sixty Five Broadway Condos has a transit score of 90 which provides some world-class transportation options. The Eglinton Station is just about 8 minutes away from the condos. Moreover, the incoming transit line is going to change to look of the area completely. This will make Eglinton a new transit hub. Residents will be able to travel to all the major locations around the Greater Toronto Area without any issue. The location has a bike score of 57.
Even if there are residents who want to travel via their vehicles, Sixty Five Broadway Condos will definitely provide easy access to the major highways. One can easily connect to Highway 401. Living at Sixty Five Broadway Condos, the connectivity to any location in and around Toronto will never be an issue.
About the Developer
The developer of Sixty Five Broadway Condos is Times Group Corporation. The firm has been one of the major developers in GTA. Moreover, they have been in the industry for over 30 years. For quite some years, the company has developed quality buildings in the GTA and Toronto. Being one of the most experienced developers of the country, one can expect a touch of luxury and class at Sixty Five Broadway Condos.
They have also won several accolades for their previous constructions. Some of their previous developments include The 500 Condos, Eden Park Towers, Key West Condos, 5800 Yonge St., 41 Chatsworth Drive, and Pavilia Towers. Times Group Corporation is definitely one of the best developers for Sixty Five Broadway Condos.
Sales Info
Parking Cost: $85,000
Storage Cost: $8,500
Deposit Structure:
$5,000 on signing
Balance of 5% in 30 days
5% in 150 days
5% in 270 days
5% in 500 days
5% on occupancy
International Deposit Structure
$5,000 on signing
Balance of 10% in 30 days
10% in 150 days
10% in 500 days
5% on occupancy