WestBeach Condos Condominiums For Sale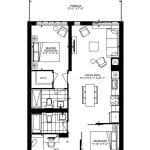 2.50 2
917 sqft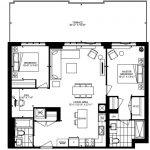 2.50 2
1040 sqft
2.50 2
1088 sqft
Sold Out
About WestBeach Condos Development
WestBeach Condos is a new 89 unit 6-story low-rise by Marlin Spring Developments located at 1630 Queen Street East, Toronto.
Location
At WestBeach Condos, homeowners will have the privilege of living in the desirable Beaches waterfront apartment building of Toronto. The condos are right next to Coxwell Avenue, minutes away from the Waterfront, Beaches, Leslieville, Danforth Village, and Fallingbrook.
Accessibility
WestBeach Condos is also mere steps away from beautiful Lake Ontario, while vibrant Woodbine Beach provides residents with all the best neighborhood amenities including fine dining and boutiques. Vintage shops and local farmers' markets are nearby too; virtually everything you could need is just a hop away in this eclectic and energetic community.
Woodbine Beach is also a short drive away along with the Martin Goodman Trail; a favorite spot for cyclists. From WestBeach Condo, you will also find in the neighborhood a vast assortment of hockey arenas, recreation centers, playgrounds, soccer fields, arts and crafts shops, and so much more.
Features & Amenities
WestBeach Condo, having just six floors is the ideal choice for homeowners seeking quiet luxury with state-of-the-art amenities in a highly-coveted area. The condominium is the perfect mesh of contemporary design with a connection to the outdoors. Orchard Park, Woodbine Park, Ashbridges Bay, and the Woodbine Boardwalk are all just a stone's throw away.
Pamper yourself with WestBeach Condo amenities including a fitness center, pet wash station, party room, sun loungers, a rooftop terrace, fire pit, lounge area, and so much more. Getting around from the residence is a breeze, as it's a short distance from the Downtown Core where streetcar lines and bus routes take you to the city.
The Developer
Marlin Spring Developments has also built the following notable developments:
Tazzo Homes
Canvas Condos
The Mack
Sales Info
Parking Cost: $60,000
Storage Cost: $6,000
Deposit Structure:
$5,000 on Signing
Balance to 5% in 30 days