Wellington House Condos Condominiums For Sale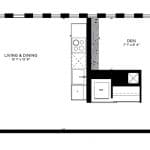 1.50 1
712 sqft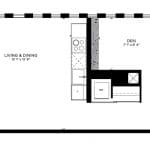 1.50 1
712 sqft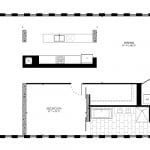 3.50 3
2546 sqft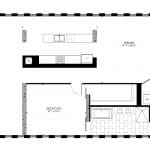 3 3
2373 sqft
About Wellington House Condos Development
Lamb Development Corp. brings to Toronto another unique condominium development with Wellington House. Wellington House Condos is a residential development will bring together the old and the new designs by incorporating a Victorian mansion built over 100 years ago with a striking new modern tower that will house 129 suites across 23 stories. At Wellington House Condos, there are 13 separate floor plans to choose from with each suite ranging from 469 – 2373 sq. ft.
23 stories
129 suits
Size of suits ranging from 469-2373 sq. ft.
Architecture is a combination of both Victorian and modern designs and thus gives a classic touch to the condo's design.
Perfect location
Wellington House Condos is centrally located within various exciting neighborhoods to give its prospective residents access to the Wellington Place, Entertainment District, Kensington Market, and Chinatown. This is why it has an almost perfect walk score of 98 out of 100.
Wellington Place is an ideal location for a family's outdoor activities. It's close proximity to the Chinatown and Kensington Market, a shopping paradise, makes it an ideal place for Oriental and Mandarin food lovers.
Luxury in the mind
At the Wellington House Condo, each suite is designed with large windows and sliding doors opening up onto a balcony. In order to give each suite a modern and Victorian character, each suite has exposed concrete ceilings, concrete feature walls, and columns. A victorian architect is still preferred by a majority of homeowners who want a piece of royalty in their bedrooms or even in their houses. Modern styles blended with Victorian designs bring the level of luxury at the Wellington House Condos to a higher level.
Different sizes of apartments have been designed to suit all strata of society, though each Wellington House suite retains the charm of royalty and the sense of ownership pride.
Properties by Lamb Developers
– Zen Lofts
– OneSixNine
– East Market Lofts
– Mondrian
Sales Info
Parking Cost: N/A
Storage Cost: $3,000
Deposit Structure:
N/A