The Tides at Mystic Pointe
| | |
| --- | --- |
| Address | 185 Legion Road N, Etobicoke, ‌ON |
| Maintenance Fees | |
| Developer | |
| Year Built | |
| Price Range | |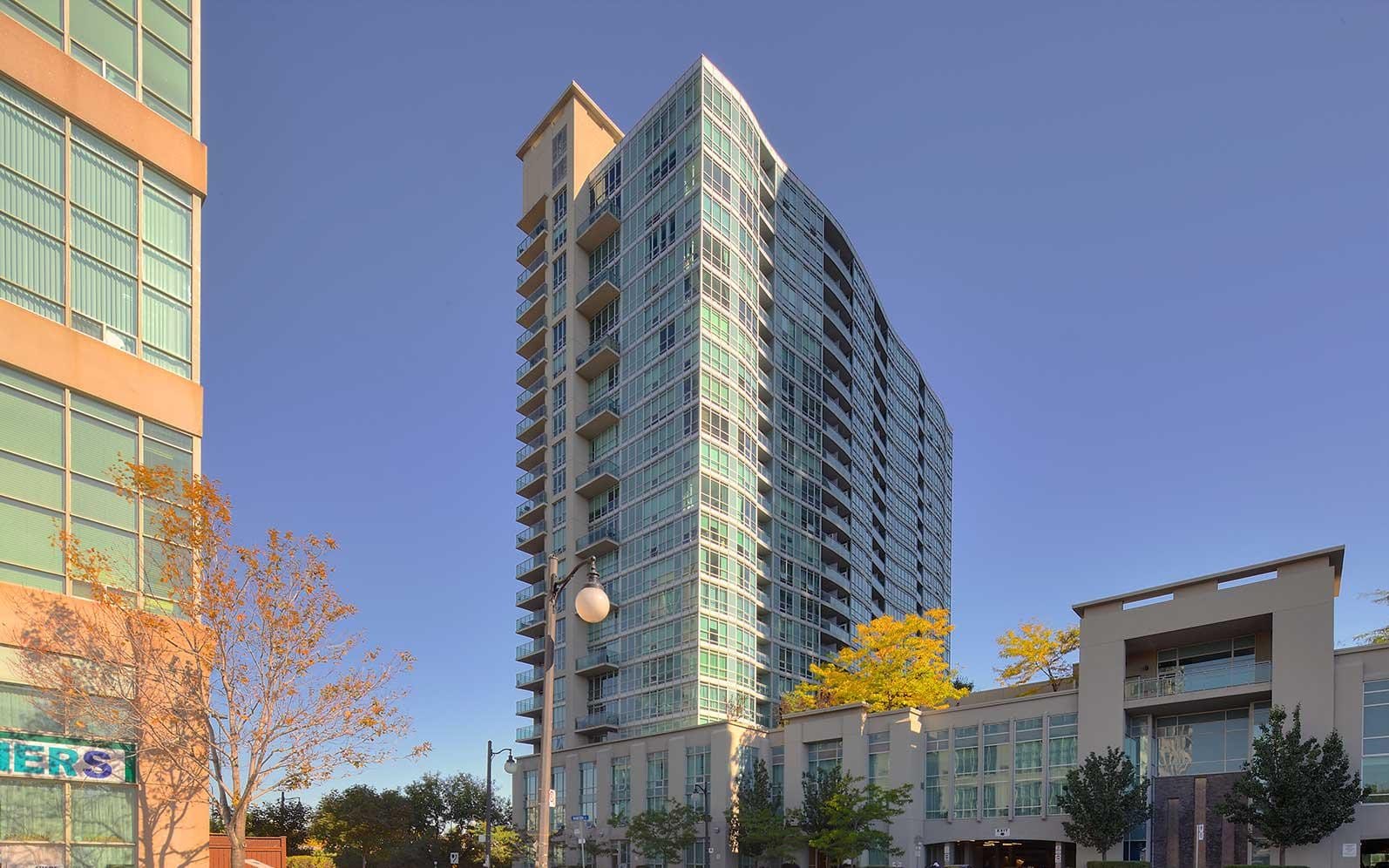 The Tides at Mystic Pointe Condominiums For Sale
About
The‌ ‌Tides at Mystic Pointe condos ‌by‌ ‌Camrost Felcorp ‌is‌ ‌a‌ ‌condo‌ ‌development‌ ‌at‌ 185 Legion Road N, Etobicoke, Toronto,‌ ‌ON.‌ ‌This‌ ‌project‌ ‌offers‌ ‌a‌ ‌mid-rise‌ ‌building‌ ‌of‌ ‌23 ‌storeys‌ ‌with‌ ‌304 ‌units.‌ ‌The‌ ‌construction‌ ‌of‌ ‌this‌ ‌property ‌was‌ ‌completed‌ ‌in‌ ‌2006.‌
Located in South Etobicoke, the Tides at Mystic Pointe condos have a sophisticated look, with the condos expanding in parallel. Residents of this "wavy-like tower" experience stunning south panoramas of the lagoon and cityscape.
Apart from the lake and city skyline views, the 185 Legion Rd N offers exciting amenities that fulfill the people's daily lifestyle. For buyers interested in buying either two-storey lofts or condo flats, the Tides at Mystic Pointe 185 Legion have everything for them. Being in the Mimico neighbourhood, you can relish commercial, non-commercial, or any other activity quite easily.
Contact us today to know more about the Tides at Mystic Pointe condos sale price. Get to know the floor plans, current market listings, and average condo price for sale or rent.
Features and Amenities
The suites of the Tides at Mystic Pointe 185 Legion are well-equipped with hardwood floors, designer kitchens, full washers, and dryers. With spacious rooms, the units differ in sizes from 400 sqft to about 1200 sq ft. Further, the kitchens feature granite countertops, breakfast bars, modern appliances, and valance lighting.
Additionally, you can see marble countertops at the washrooms of every Mystic Pointe 185 Legion Rd N condo. The Tides at Mystic Pointe building boasts a 14,000-square-foot Club Ibiza & Spa, including a gym with TV, aerobics, and yoga classes.
It also has other recreational facilities, including a large outdoor running track, a recreation centre, a patio with BBQ, two squash courts, and an outdoor pool. Also, full-time security and concierge services are available for the safety of the residents.
Send us a request to collect all sale-related details about the Tides at Mystic Pointe 185 Legion Rd. Explore the common element maintenance charges, squash court price, and average rent price per condo.
Location and Neighbourhood
The Mimico community of Toronto has ample dining options and green spaces. Zaza Espresso Bar is famous for its tea, and Chiang Mai for its tasty food. The Grand Avenue Park is close to the Tides at Mystic Pointe apartment.
For a health checkup, you can visit B. Well Pharmacy Mystic Pointe. Pet lovers can take their pets to Pet Pointe, located at a walking distance from the Tides at Mystic Pointe, 185 Legion Rd N.
Accessibility and Highlights
The walk and bike scores of Mystic Pointe, 185 Legion Rd n are 63 and 59 respectively. Residents of the Tides at Mystic Pointe have access to TTC. When travelling with a car, you can use the Gardiner Expressway to travel out of 185 Legion Rd N. The Billy Bishop Toronto City Airport is also near the Tides at Mystic Pointe, 185 Legion Rd N.
About the Developer
Since 1976, Camrost Group has positioned itself among the top firms in the development sector by constantly building iconic apartments. It has completed many remarkable and unforgettable housing and commercial structures in Toronto city. The Palace, The Avenue, The 135 Yorkville are some of its other projects.
Get in touch with our team to discover other new listings on sale at The Tides at Mystic Pointe and around 185 Legion Rd N today.