The Gloucester on Yonge Condominiums For Sale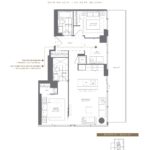 2.50 2
814 sqft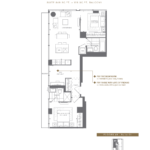 2.50 2
849 sqft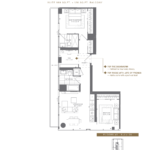 2.50 2
869 sqft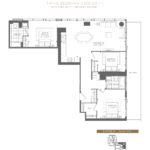 3 2
1260 sqft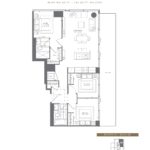 3 2
931 sqft
About The Gloucester on Yonge Development
The Gloucester on Yonge is a new condo development that is currently in the pre-construction phase by Concord Adex, located at 595 Yonge Street, Toronto, ON M4Y 1Z4. This project is bringing an exclusive community including 420 residential units in a high-rise mixed-use tower of 50 storeys. The estimated completion date for occupancy for this property is 2022.
Concord Adex of Concord Pacific Group is bringing architectsAlliance as the architects for this community. Concord Pacific Group, along with the architects, brings unique, attractive, and modern aesthetics. The suites will also boast sleek interiors along with state-of-the-art features and finishes. 
Coming soon to one of Toronto's most sought areas, the Gloucester on Yonge will stand in the Church & Wellesley neighbourhood. This downtown central location offers direct access to all the facilities nearby. Even travelling from this site would be easy, quick and hassle-free with a smooth transit system.
So, don't wait for more to contact your realtor for all the information about this new pre-construction realty in Canada. Find information about sizes, prices, sales and other related information right away! 
Features and Amenities
The Gloucester on Yonge will house a high-rise building of 50 storeys, including 5 storey podium. According to the plan, there will be a total of 420 residential units. Also, the project site will have one of the best floor plans ranging from studio to three bedrooms. 
Besides this, the suites will feature modern open concept floor plans with state-of-the-art features and finishes. Some of the features and finishes include gourmet kitchens with designer countertops, modern kitchen cabinetry, integrated appliances and much more. Also, the Gloucester on Yonge is going to be the first community with Concord's bio space virus mitigation system.
Buyers can also expect a first-class range of in-house facilities in the building. Some of the facilities include a coffee bar, meeting room, two guest suites, 24/hr concierge, movie theatre with recliner seating and much more. Outdoor amenities will include an outdoor landscaped terrace, outdoor infinity-edge pool, a sundeck, lounge and BBQ area, and others.
Being a mixed-use project, this will also house 35,000 square feet of retail space fronting the Street.
Location and Neighbourhood
The area of The Gloucester on Yonge offers a wide range of facilities nearby. There will be many restaurants, parks, grocery stores, shopping centres and much more. The area also has several hospitals, schools as well as colleges in close proximity. So, people will be able to lead a convenient lifestyle at their condo development. 
Accessibility and Highlights
With a near-perfect walk score of 99 and transit score of 91, The Gloucester on Yonge stands in a travel-oriented region. Residents will find the Wellesley subway station nearby. Motorists will have easy connection to the DVP, Gardiner Expressway or Highway 401 within a short drive.
About the Developer
Concord Adex of Concord Pacific Group is a leading real estate developer and investor in Toronto. They focus on developing high-quality residential and commercial communities across GTA. Some other condo developments by them are Saisons, Central, The Lakefront, Concord King's Landing and many other condos.
Stay tuned to Precondo.ca for the latest updates on pre-construction developments in Toronto.
Reviews
No Reviwes Yet.
Be The First One To Submit Your Review
---
Sales Info
Parking Cost: $120,000.00
Storage Cost: $12,000.00
Deposit Structure:
5% on signing 5% in 60 days 5% in 180 days 10% on Interim Occupancy