ABOUT THE NEW CONDOS IN VAUGHAN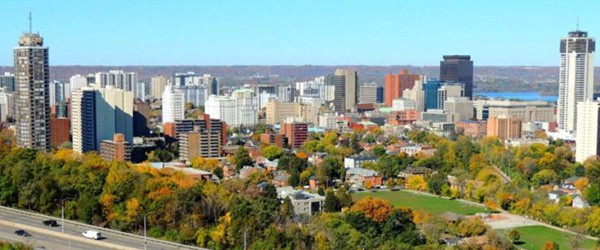 Often called "the City above Toronto," Vaughan is currently one of the fastest growing cities in Canada, and it is situated just north of Toronto. Although it is essentially a suburb, it is still very much a city in its own right. The city has a long history of development that started in 1792; however, it was in 1991 that the city began to experience massive growth in almost every sector.  
Not only are there plenty of things to do in Vaughan, but it is also a cultural melting-pot with lots to see. It's where you'll find: one of the largest amusement parks in Canada; plenty of attractions for the entire family; some of the largest shopping destinations; and one of the most impressive heritage museums. To sum it all up, it's a city that has everything.
Right next to Canada's Wonderland you'll find one of the largest malls in the country; Vaughan Mills. Covering approximately 120,000 square meters, the mall boasts over 200 retailers and accommodates over 13 million people daily. In addition to all of this, there are also over 35 dining options with the mall. With the best brands and stores such as The North Face, Disney Store, Fossil, Globo Stores, and much more, Vaughan Mills is the ideal location to cater to your fashion needs. For those who prefer smaller shopping venues, there are other shopping options available; such as Promenade Mall, the Colossus Centre, and Seven/400 Power Centre.
Transportation
The city of Vaughan offers its residents and visitors several transportation options to choose from. The city's transportation infrastructure includes public transit, highways, railway services, and municipality-funded roads. Therefore, residents can move between commercial destinations and home pretty quickly.
The residents of Vaughan use the Toronto Pearson International Airport to reach domestic and international destinations. GO Transport provides commuter buses and trains. Yonge/University & Toronto/York Spadina Subway Lines have been extended to include the Vaughan area. A total of 6 new stations are also being developed to improve transportation services in the city. The stations to be developed are:
The project calls for a $2.6 billion investment.
List of New Condos in Vaughan
For many years, the city of Vaughan has grown outwards to become the developed suburban community that it is today, boasting numerous elegant detached single-family houses. Now, some of Canada's top condo developers are making plans to build high-rise condominiums in Vaughan. Many condos in Vaughan have already been completed and are available for sale. This includes:
Icona Condos

Transit City Condos

Nord East Condos

Nord West Expo 4 Condos

Cosmos Condos

Park Avenue Place Condos
SXSW Condos
CG Tower
There are many luxurious condos, such as SXSW Condos in Vaughan. These condominiums located at Islington and Steeles W is an excellent investment for residents. Similarly, the Mobilio Condos located at Jane and 7 have a bunch of amenities and design benefits that make the place unique and unmatchable. The best thing about the condos in Vaughan is the artistic design along with the neighborhood.
The neighborhood is calm and peaceful, which provides an excellent quality of living for the residents.
Its Features & Amenities
Although it's a suburb, Vaughan has quickly offered its residents an authentic downtown living experience. Ever since it evolved from a quiet group of communities into a growing urban center in the '80s and '90s, the city has experienced exponential growth ever since. There are also plans to execute several new residential development projects along with the Vaughan Metropolitan Centre core to accommodate the growing population.
The Vaughan Metropolitan Centre is where you'll find the real downtown experience in the suburb. The vibrant urban center boasts several businesses and is commuted to by several residents daily.  The center features virtually all essential professional services that residents may need from a sustainable community that caters to their needs. Numerous organizations, in addition to 10,000 companies, as well as several with real estate developers, will all enter the Vaughan Metropolitan Centre and add to the growing real estate market. Spread across 125 acres, it is a central business district. The Vaughan Metropolitan Centre Subway Station is in the heart of the area, making a connection to different regions reasonably easy.
These positive additions to the community will contribute to its overall wellbeing, making it more appealing to more residents and an even greater group of businesses. Vaughan is currently one of Canada's fastest growing cities, and as such, it is lovely to retailers and other business who are looking to expand and enter a new market. This is why it's quickly becoming one of the most significant urban centers in the Greater Toronto area. Also, despite the growing business scene and increased numbers of new condos in Vaughan, it remains one of the most family-oriented residential areas with the atmosphere of a small town.
As it relates to healthcare infrastructure, plans are now in place to develop the new Mackenzie Vaughan Hospital. Approximately 1.5 billion is to be invested in developing the hospital. Once completed, the hospital is to be managed by Mackenzie Health. It is expected to be completed in 2020 and will offer 1900 new jobs to Vaughan residents and individuals from neighboring communities. The Mackenzie Vaughan Hospital will be a nine-story building and is expected to include a childcare center, a library, and a community performing arts center on the ground level of the building. The Mackenzie Vaughan Hospital is going to the first smart hospital to be constructed in Canada. It is expected to be complete by 2020.
In addition to this, there are plans in place to expand the real estate market in the city shortly. New projects are in place to develop high-rise and low-rise master-planned communities across Vaughan's city core. Wider sidewalks and pedestrian crossings are also to be added to ensure the safety of the growing population. Condominium projects are to include bicycle lanes, parking lots, and attractive landscapes that compliment the exterior of the buildings.
In the Greater Toronto Area, residents of Vaughan have to pay the lowest tax rates in the region. However, the residents do not have to compromise on anything. The services that they receive are still high-caliber. Here are a few neighborhoods in Vaughan that are ideal for every resident:
Our Verdict
The City of Vaughan is committed to keeping the city clean and green. There are over 740 hectares of land that is used for parks and plantation. Moreover, Vaughan offers a safe and pleasant lifestyle where people work together to maintain a safe and secure lifestyle.
New condos in Vaughan are expected to include high-end amenities and many floor plans that will accommodate several residents.  As Vaughan moves towards the exciting future in real estate, the vibrant energy across the city will become even more evident. If you're looking to relocate, then Vaughan is undoubtedly a great place to check out.